June 02, 2021
KXI: Enabling the Future with Technology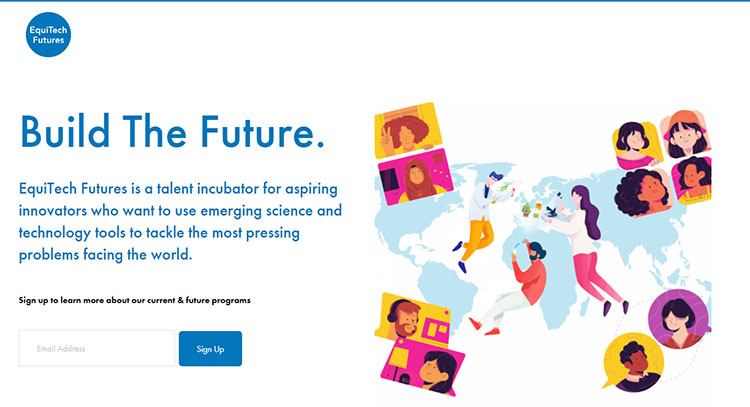 Recently, the global recruitment of EquiTech Futures project, launched by The Kevin Xu Global Initiative on Science, Technology, and Inequality (KXI) in collaboration with Oxford University, Cambridge University, Caltech, The Aspen Institute, started.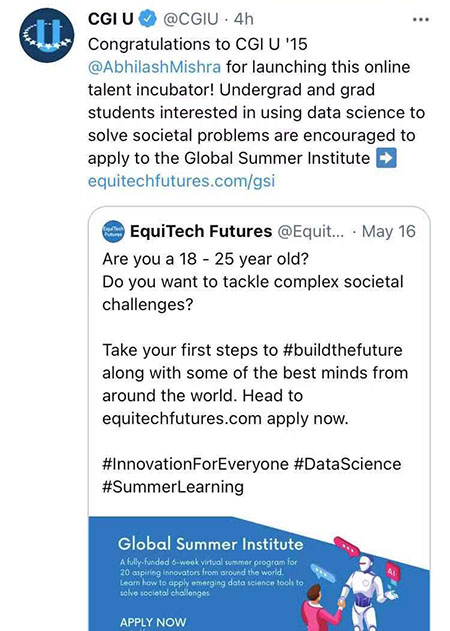 EquiTech Futures is a talent incubator for aspiring innovators who want to use emerging science and technology tools to tackle the most pressing problems facing the world. Through cohort-based, discussion-driven classes, and collaborative projects, EquiTech Futures builds core skills in data science, systems-driven problem-solving, critical and ethical thinking about technology, writing, and public speaking. But today only a small fraction of potential innovators worldwide have the training, resources, and networks they need to succeed. We want to bridge this global innovation-talent gap.

  This project is jointly created by scientists and educators from the world's top universities and institutions led by KXI. It reflects that MEBO groups' international academic strength is improving and also marks the establishment of new MEBO academic alliance .
  Currently, CGI U has officially released the recruitment notice for this project.
  KXI, established in 2018 at the University of Chicago Harris School of Public Policy, aims to cultivate young leaders in technology and social policy. It supports policy research in the intersection of science, technology, and inequality. By supporting projects such as "Science for All", it will exert a great influence on experts, scholars and young students. In early 2021, KXI and The Aspen Institute jointly launched ASC initiative, which caused the attention of the United Nations Conference, the Fortune CEO Annual Conference and the International Society for Regenerative Medicine and Wound Repair, etc., and was proposed as a national policy of the United States