November 10, 2023
MEBO Group Was Honored with Global Excellence Enterprise Award at the 2023 Global Chinese Economic and Technological Summit
Shenzhen, November 6-7, 2023 – The "2023 Global Chinese Economic and Technological Summit," jointly organized by the China Development Institute (CDI), the Malaysia KSI Asia-Pacific Strategic Research Institute (KSI), and the Shenzhen Committee of the China Council for the Promotion of International Trade (CCPIT), took place in Shenzhen.
The conference brought together distinguished guests from dozens of countries and regions, including Malaysia, Thailand, Cambodia, Australia, Canada, and Singapore. Discussions were around topics such as "Great Reset: Powering Growth, Technology and Regional Prosperity ."
In the context of the global pandemic and economic recovery, there is an urgent need to enhance global partnerships, leadership, and cooperation. Global partnerships are playing an increasingly vital role in the new global era, with more and more companies measuring their value not only in terms of technology, products, markets, and services but also in corporate social responsibility and sustainable development.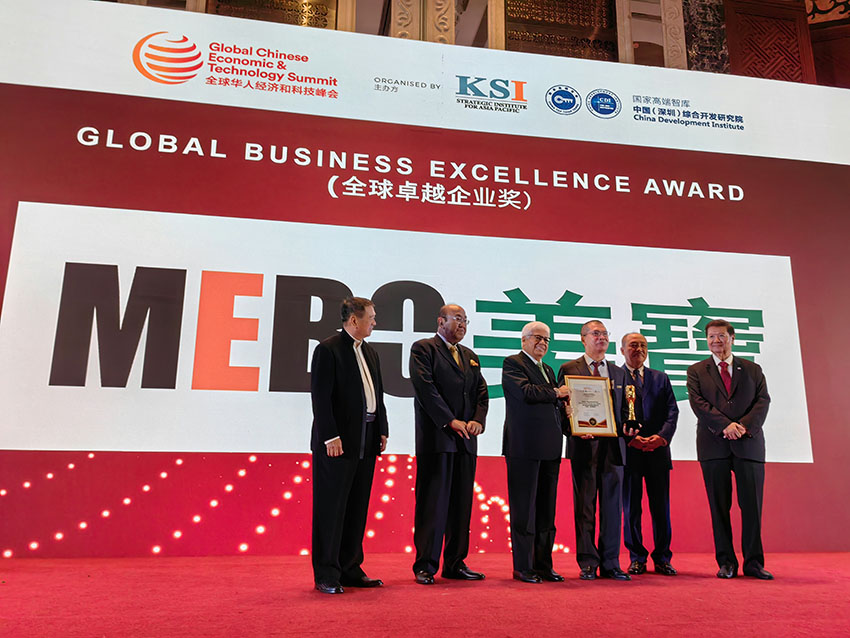 MEBO Group, with its extensive global partnerships, outstanding practice in corporate social responsibility, and excellent market performance, was honored with the "Global Excellence Enterprise Award" at the 2023 Global Chinese Economic and Technological Summit. Ms. Cai Xiaohong, Vice President of MEBO Group, was invited to attend the forum and the award ceremony.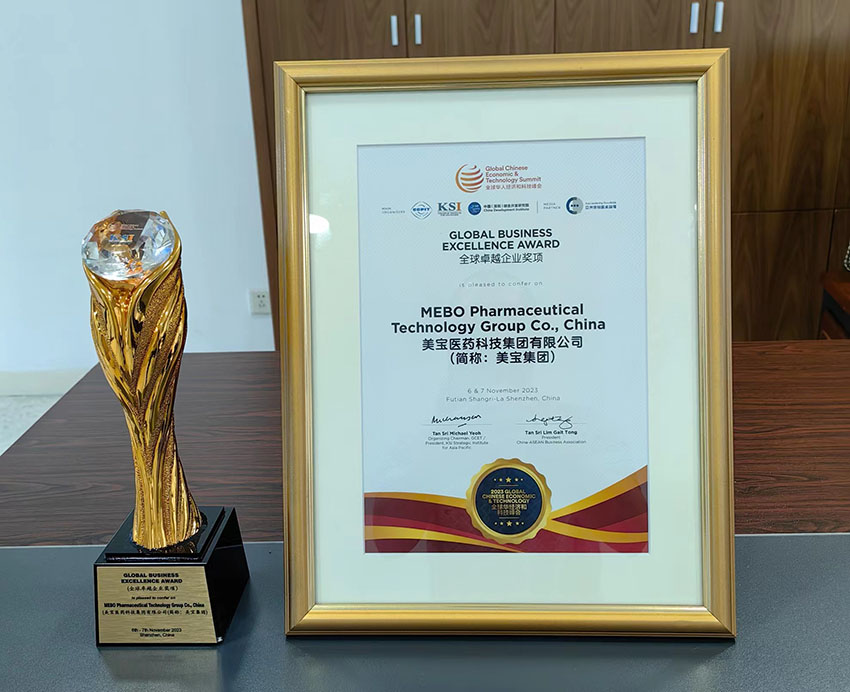 This summit further propelled business interactions of MEBO Group with the global Chinese community, especially in the ASEAN region. It played a crucial role in strengthening partnerships and building a sustainable shared future for MEBO Group.