September 07, 2021
MEBO Group Attended China Foreign Trade Cooperation Development Forum
  On September 7, the "China Foreign Trade Cooperation Development Forum" of China International Fair for Trade in Services(CIFTIS) was held in the National Convention Center. At the forum, leaders and executives from China Council for the Promotion of International Trade discussed the development, transformation and upgrading of international trade in services. Kevin Xu, Chairman of the Board of Directors of MEBO Group, was invited to deliver a speech. At the forum, Li Li talked about the opportunities and vision of Chinese overseas enterprises.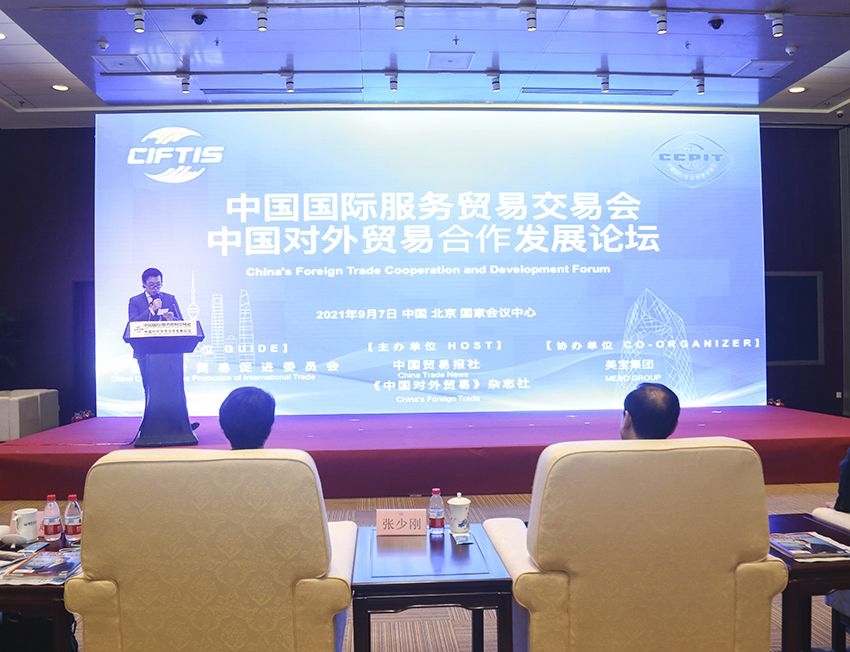 CIFTIS is the only international comprehensive platform for trade in service in the world. It has been held in Beijing every year since 2012. It is the only one of its kind covering as many as 12 major areas in the world.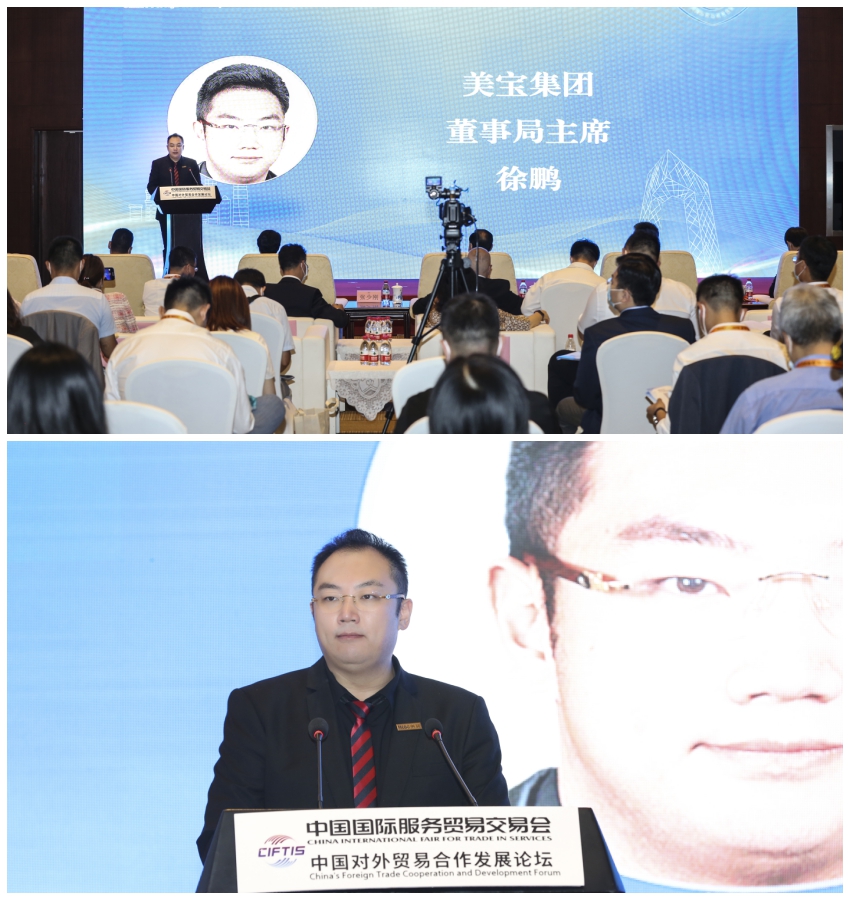 In his speech, Kevin Xu proposed that in the face of the severe international epidemic and complex world economic situation, we should develop dual circulation economy to promote trade, which won wide recognition by the participants. Kevin Xu also said that the development of enterprises at this stage must align with the direction advocated by the country and that enterprises should strive to enhance their competitiveness of trade in services, strengthen value chain, and promote platform for trade in services, cross-border e-commerce and other new business models.
  Kevin Xu said the international development of MEBO Group served as an good example for other Chinese companies to promote the dual circulation economy. In the domestic market, technology and products of MEBO Group had spread to 100,000 hospitals and medical institutions; in conjunction with the "The Belt and Road" initiative and the United Nations initiatives, MEBO Group launched a series of international doctor training campaigns; it also involved itself in Greater Bay Area strategy to promote the development of this region, established MEBOGO platform for trade in services, dedicated to building a bridge among global enterprises, and cooperated with many international non-profit organizations to realize its international development.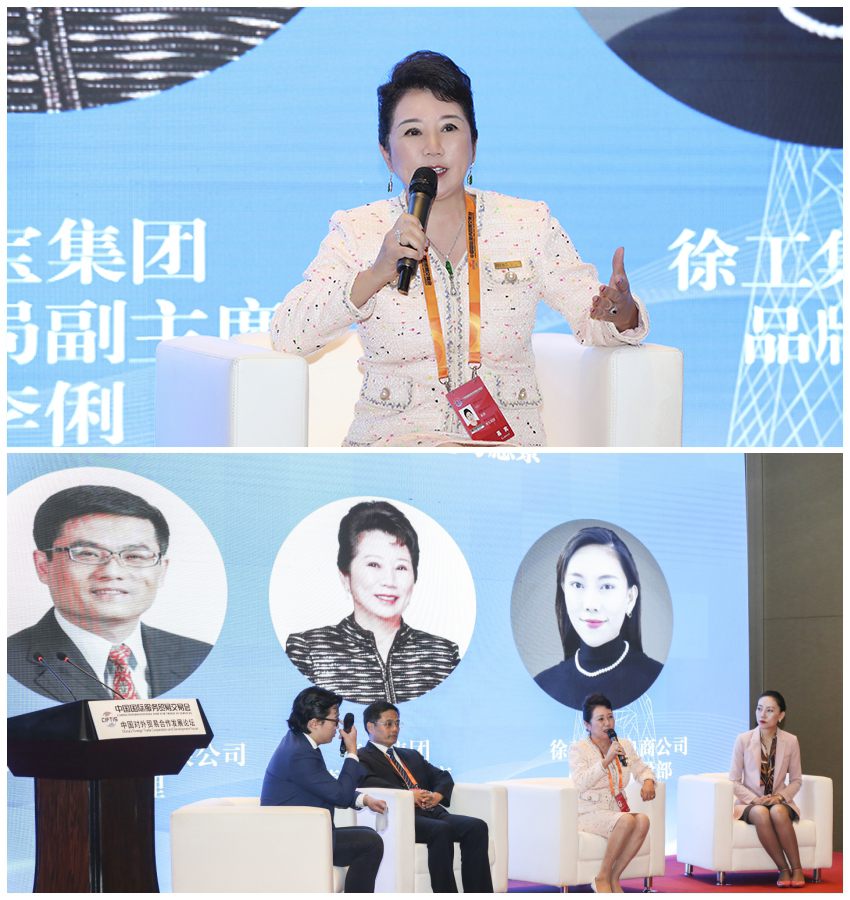 Li Li and leaders of China-Africa Lekki Investment LTD and XCMG , provided strategies and suggestions on how Chinese companies could seize opportunity to improve overseas development. Li Li said that, based on MEBT/MEBO, MEBO Group has created business opportunities and developed into an international enterprise. It gained its big data through cooperation with universities. For example, it conducted in-depth cooperation with Harvard Medical School to research "COVID toes" . In the post-epidemic era, MEBO Group established partnership with Safeway, one of the US retail giants and introduced its products to the MEBO platform for trade in services.
  China Trade News and LinkedIn China jointly compiled the "White Paper on Overseas Talent Development of Chinese Enterprises". Zhang Shaogang, Vice President of China Council for the Promotion of International Trade, Xu Suting, President of China Trade News and other leaders witnessed its release.
  Regarding how China should seize new opportunities and face new challenges under new situation, Kevin Xu pointed out that partnerships was crucial for Chinese companies to expedite their global presence in the international market.Zhang Shaogang said that the current world was undergoing major changes unseen in a century. The impact of COVID-19 would be far-reaching, trade and investment barriers would increase,trade frictions would be intensified. However, cooperation and mutual benefit for win-win results were still a long-term trend. Only with mutual support, unity and cooperation, could we go through the adversity ahead.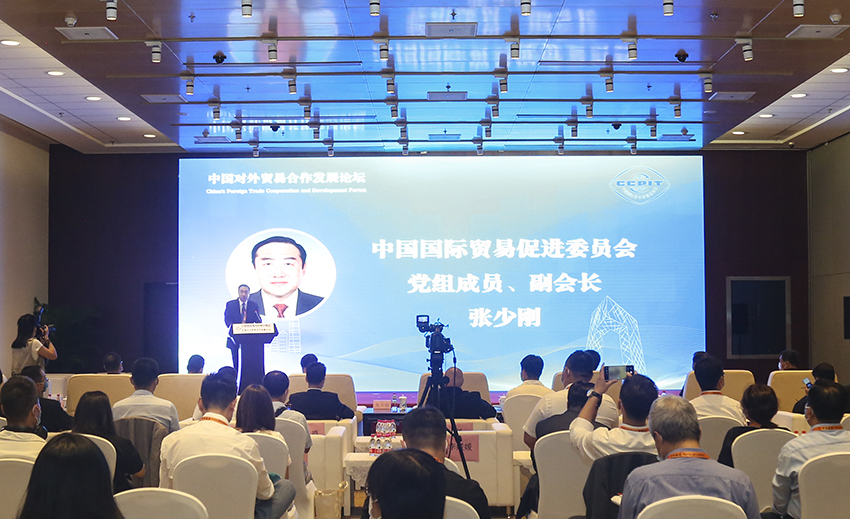 A large number of outstanding Chinese companies are going international. In the future, MEBO Group will increase its investment in the health industry, and intensify innovation in life sciences and new technology & product, and upgrade its business model; at the same time, it will focus on digital development to create new economic growth points and build a larger platform so that MEBT/MEBO can benefit more lives.