July 06, 2022
Kevin Xu Was Invited to Attend the Second Seminar on Strengthening International Influence of Chinese Companies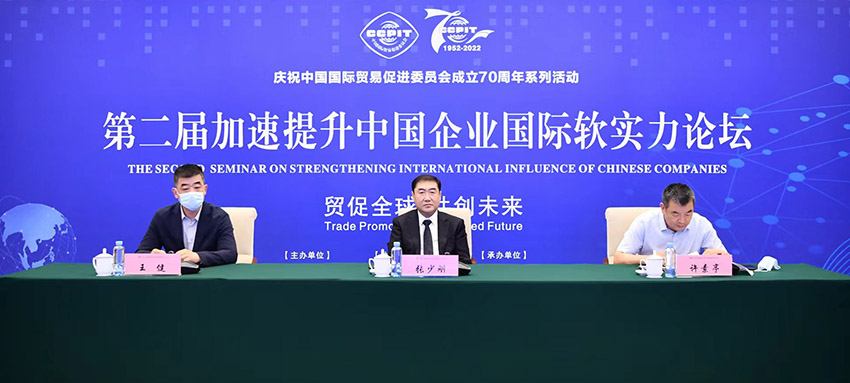 On July 6, The Second Seminar on Strengthening International Influence of Chinese Companies was held in Beijing. Leaders of relevant ministries, experts, scholars and representatives of Chinese and foreign enterprises talked on line with their counterparts from overseas enterprises, industrial parks, and the China Council for the Promotion of International Trade (CCPIT). Kevin Xu was invited to attend the meeting and delivered a speech.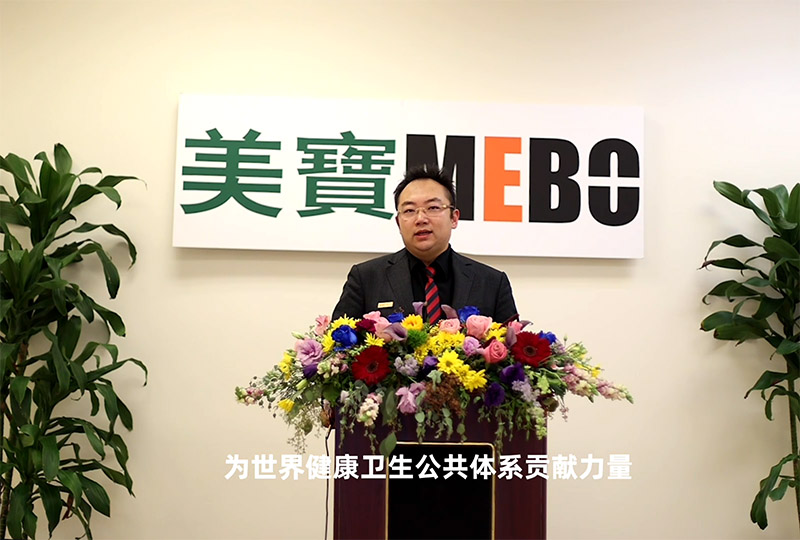 Kevin Xu described how MEBO Group enhanced its international influence step by step, especially how to build a healthy development environment and gather international resources. He pointed out that, to enhance the international influence, it was necessary to create "healthy" environment, develop "healthy" scientific perception and foster "healthy awareness" among the public. "Health" was indeed the most powerful international influence, both for the victory over the epidemic, the development of enterprises, and for the progress of our society. As a mission-oriented enterprise with a history of 35 years, MEBO Group has made great achievement in the fields of medicine and health. now, it is committed to strengthening the public's trust in science and build a healthier environment for the development of science.
  Kevin Xu also introduced how MEBO Group initiated such programs as Association of Science and EquiTech Futures to unite scientists, educators, social scientists worldwide and promote people's trust in science. He then explained how to promote the brand image of enterprises in the world and enlarge the international influence of TCM. Following that, he stated that as health became the most powerful international influence, the development of MEBO Group should be all-round in nature, encompassing science and technology, public welfare and values. MEBO Group not only focused on global cooperation on technologies, but also tried to exert influence on health all over the world by disseminating the value of life.
  At this forum, Think Tank on International Influence of Chinese Enterprises was established. It would bring together experts, scholars and entrepreneurs from all industries to improve innovation and facilitate the development of Chinese enterprises doing business oversea. Kevin Xu was appointed as an expert of the think tank thanks to his model innovation and outstanding performance in overseas operation over the years, as well as his rich experience in the field of medicine and health.
  He called on scientists, experts and scholars to assume more social responsibilities, jointly spread scientific value to purify our society and encourage people to build trust in science.
  The improvement of international influence has always been an important issue for Chinese enterprises to go global. Since its establishment in 1952, CCPIT has been working hard for economic and trade cooperation between China and the rest of the world and making economic globalization more open and inclusive. The international influence has increasingly become the core part of enterprise competitiveness. At this forum, there were research and analysis from experts and scholars, insight from representatives of well-known multinational corporations, and the sharing of international development experience. The forum aimed to improve the international influence of Chinese enterprises and help them go global .
  Many excellent Chinese and foreign enterprises gathered at this forum to share their cutting-edge experience in enterprise global development to help more Chinese enterprises remove obstacles in improving their international influence, thus empowering them in their way of going global.