March 07, 2021
MEBO Group, US Vice President and Former President Jointly Attended CGIU Online Annual Meeting

  From March 23 to 26, the 13th CGIU 2021 Annual meeting was held online. Bill Clinton, Chelsea Clinton and Howard University hosted the annual event. Kevin Xu and Li Li were invited to attend it. Kevin Xu, in collaboration with IBM and other companies and organizations, once again provided important support for the convening of the annual meeting; the Clinton Foundation expressed his gratitude to Kevin for his support at the opening ceremony. The winners of "COVID-19 Student Action Fund" were praised at the meeting.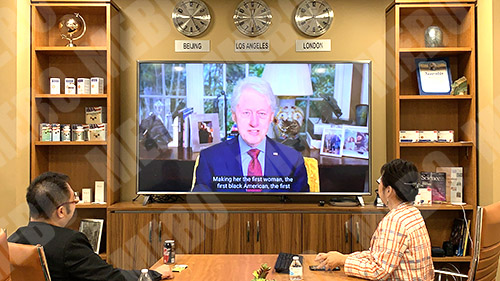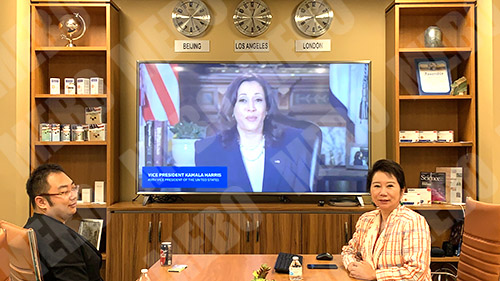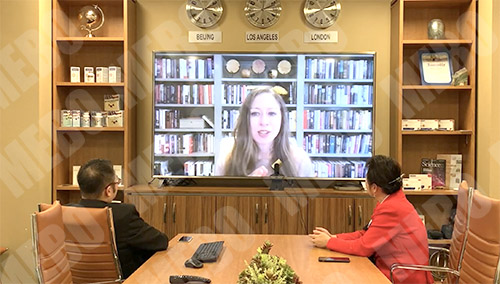 CGIU Annual meeting is an important part of the Clinton Fund. This annual meeting were attended by former U.S. Secretary of State Hillary Rodham Clinton, political leader Stacy Abrams, who has been committed to promoting the power of minority voters for many years, and other important officials in the fields of government, public health, and philanthropy, as well as college students from all over the world.
  At the annual meeting, the following questions had been discussed: how to restore confidence in democracy, how to deal with climate change and environmental issues, how to distribute vaccines safely and fairly, how to promote an inclusive economic recovery in an increasingly unequal world, and how to build public health infrastructure to prevent and respond to future epidemics, and how to unleash young people's potential in leadership; more than 600 students from all over the world once again made concrete, measurable new action commitment to deal with urgent challenges .
  Former US President Clinton had a dialogue with Kamala Harris (He Jinli) on issues of international community's community. They looked forward to all walks of life to join hands to tackle the problems that need urgent solution in the world.
  In 2007, Clinton launched the Clinton Global Initiative University (CGIU) to train a new generation of leaders on campuses around the world. Its annual meeting is held once a year, where student representatives, experts from all walks of life and celebrities gather together to find solutions for global challenges. Kevin Xu, Chairman of the Board of Directors of MEBO Group, was invited to attend it as a young mentor .
  CGIU annual meeting of this year was held in Howard University. Howard University was established in 1867 and is a private university for black people with a long history. Barack Obama, the first president of African descent in American history, and Kamala Harris, the first female vice president, both graduated from this university. As a university with a large number of African Americans, Howard University boasts for its special historical background .