May 13, 2021
MEBO Group Made Its Debut at the 26th CBE China Beauty Expo
  On May 12, the 26th China Beauty Expo kicked off at the Shanghai New International Expo Center.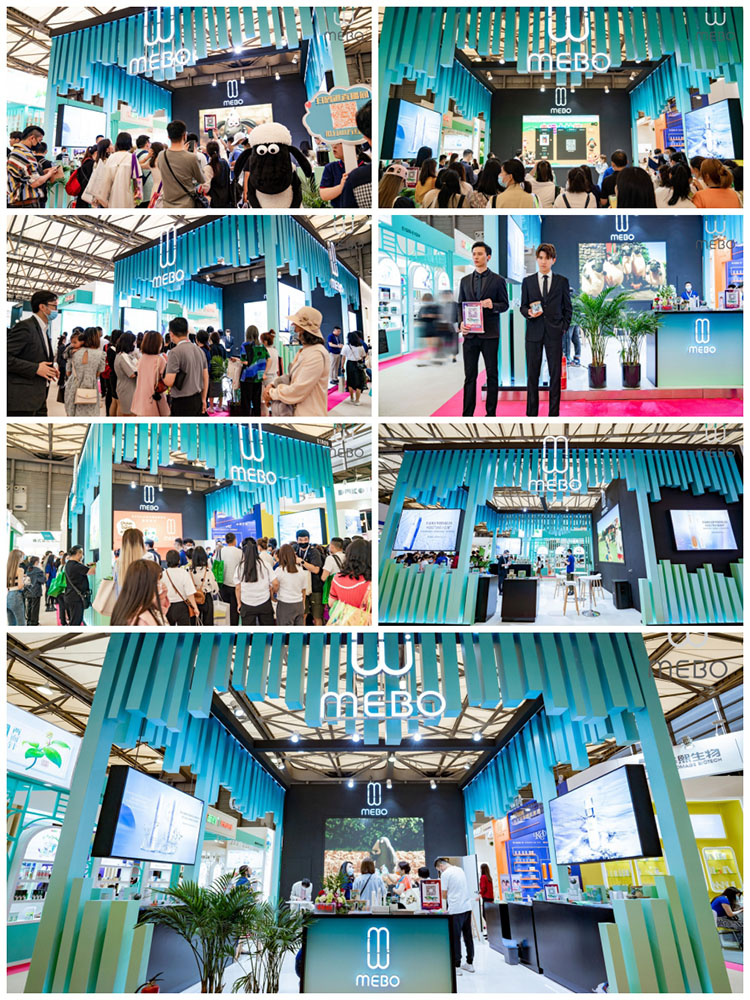 MEBO Group made its debut with its skin care products and newly developed smear-type mask.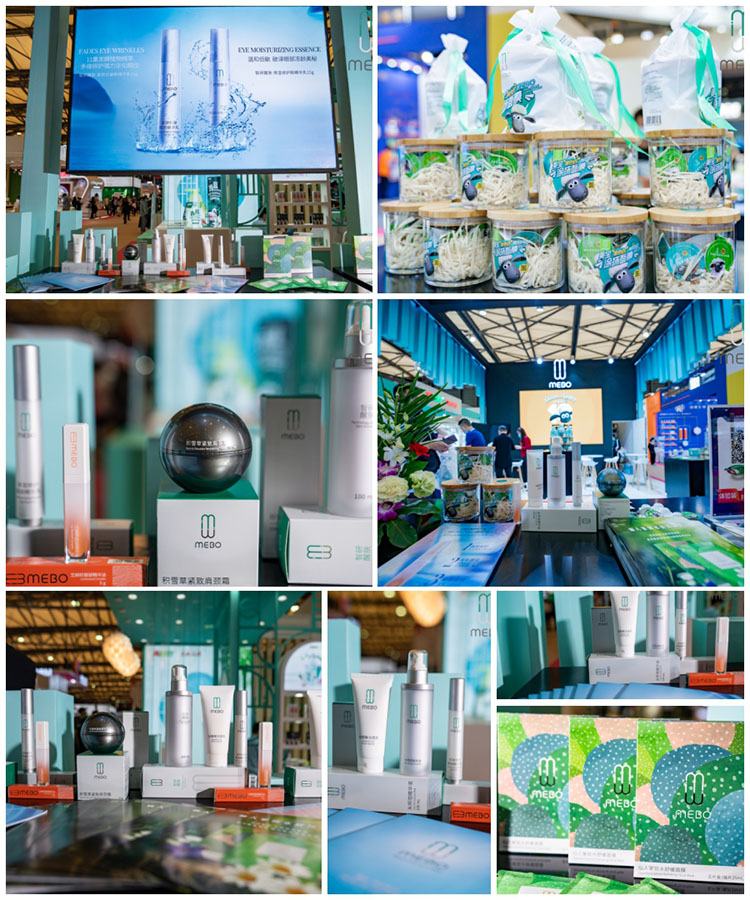 At the expo, MEBO Group and "Shaun the Sheep" IP started their first cooperation and the latest product developed by MEBO Group - MEBO & Shaun the Sheep Pro-Xylane smear-type mask was officially released. At the signing ceremony, Kevin Xu, Chairman of MEBO Group's board of directors, extended congratulations via VCR, and MEBO Group Vice President Liu Gang and Shang Qingxin were also present.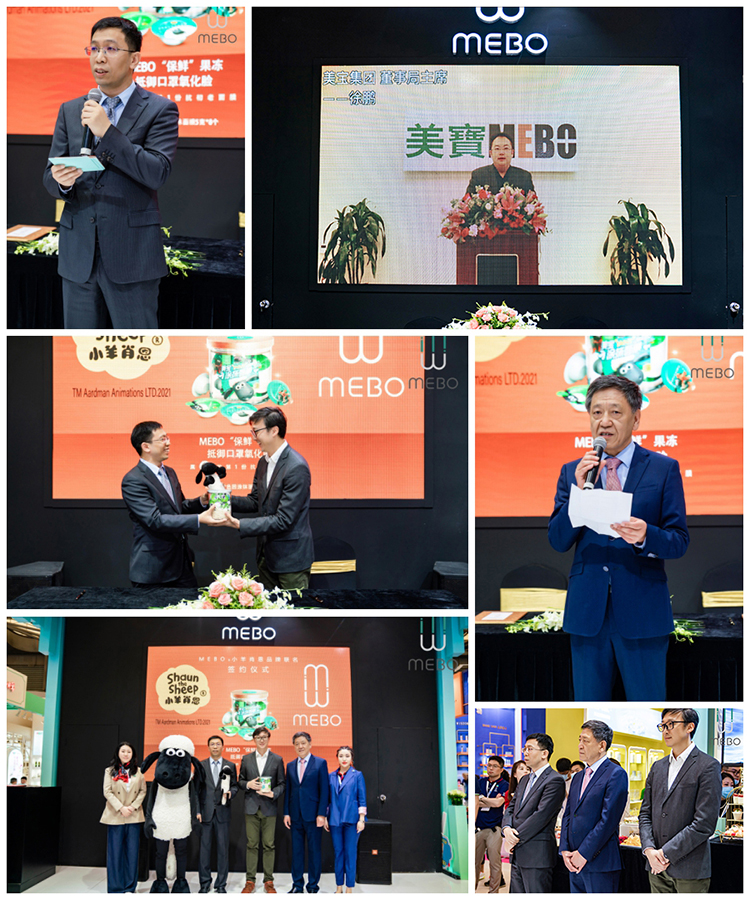 The activities held by MEBO Group attracted many fans. Bloggers, online celebrities and singers all presented at the ceremony to support the expo.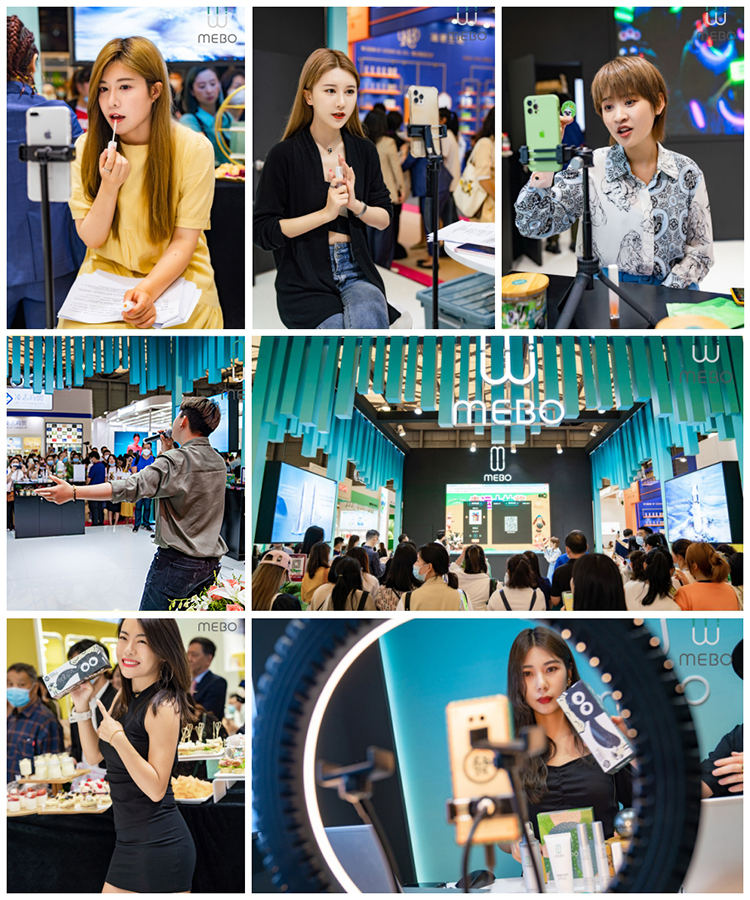 Green tone of the booth reflected the philosophy of natural skin care held by MEBO Group. A dazzling array of skin care products made many people who love beauty reluctant to leave. The booth was crowded with people, who elbowed their way to consult working staff about MEBO products.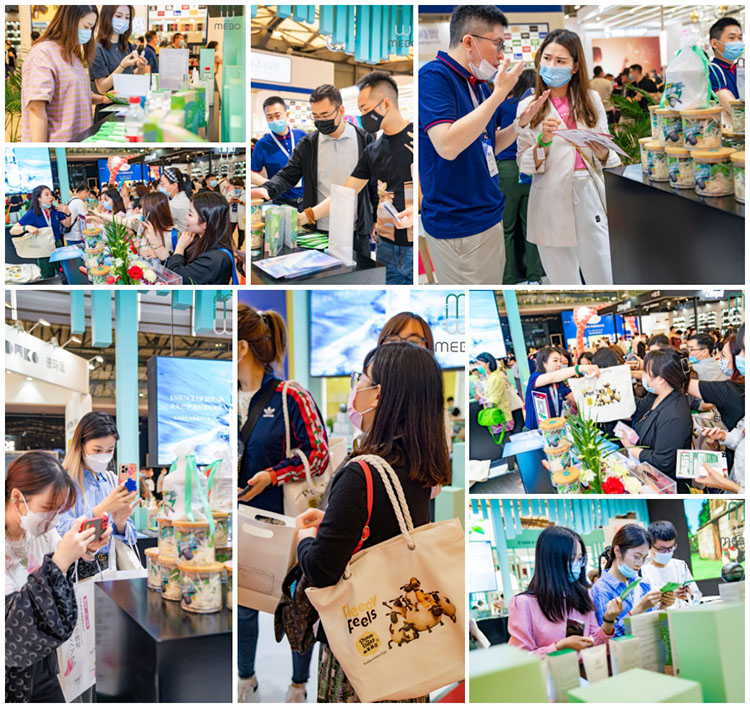 MEBO has incorporated its skin care concept into its development strategy and will bring consumers brand-new products and services.
  we are looking forward to your visit of MEBO booth at China Beauty Expo (No. R09, E1 Booth,South Hall, New International Expo Center)