October 24, 2016
Mr. Kevin Xu, President of MEBO International Group Attended the White House State Dinner upon invitation
Date: October 18, 2016 Source: MEBO International
On Oct. 18, 2016, Mr. Kevin Xu, as the CEO of MEBO International Group and presidential partner of the U.S., attended the arrival ceremony and state dinner prepared for Italian Prime Minister Matteo Renzi in the White House upon invitation. This is the last and the best state banquet held by President Obama during his tenure as the U.S. President. In early September, Mr. Kevin Xu, as the President of National Rongxiang Xu Foundation, led a team to visit the earthquake-stricken areas in Amatrice, Italy.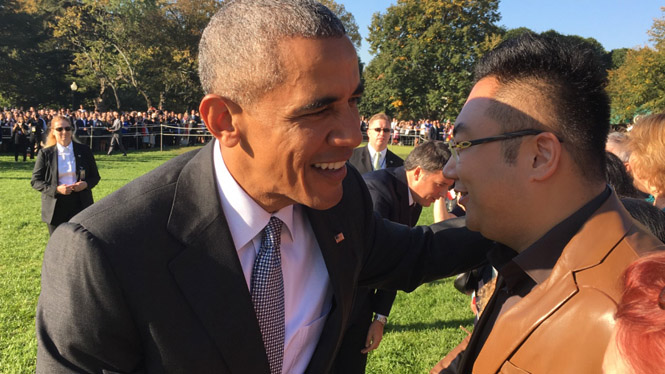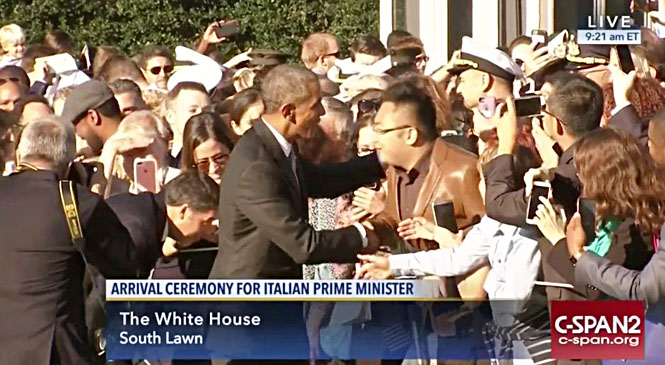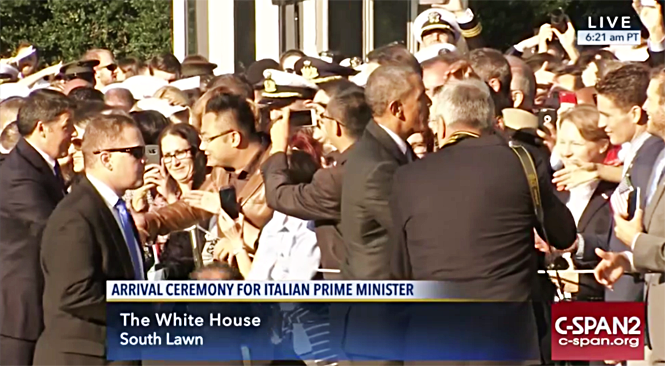 The grand arrival ceremony was held in the south lawn of the White House in the morning, with a 19-gun salute, parade and marching music performed in turn. After reviewing the Honor Guard, leaders of both countries shook hands with the guests warmly. Besides shaking hands with Mr. Kevin Xu, President Obama also gave him a brotherly big hug. Later, speeches were given by Mr. Obama and Mr. Renzi respectively to express their willingness to enhance bilateral friendship and cooperation.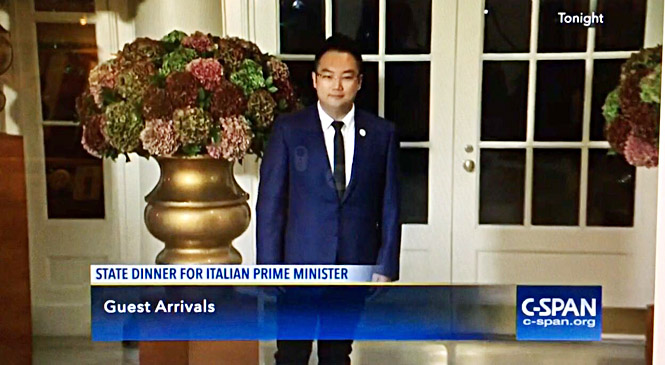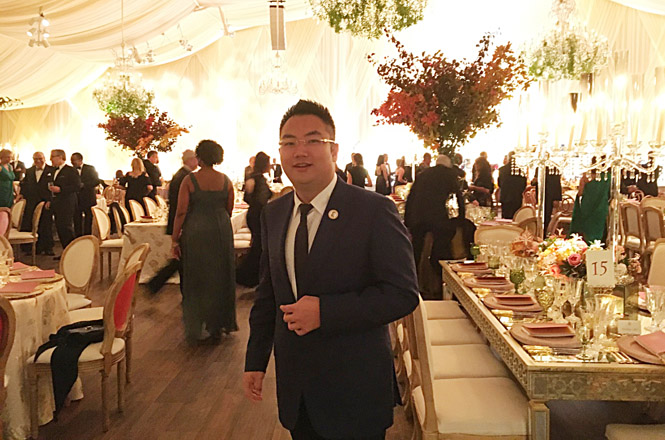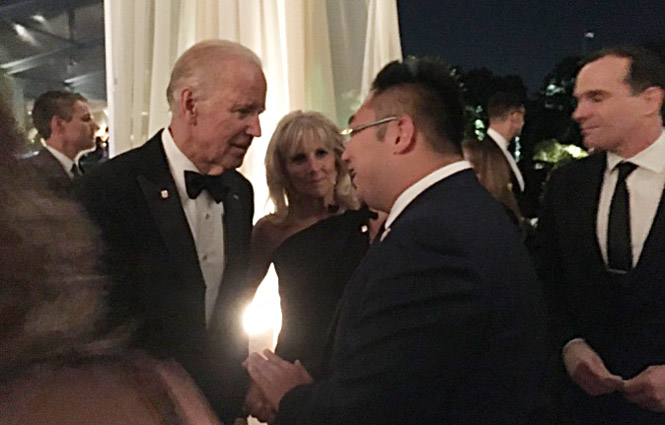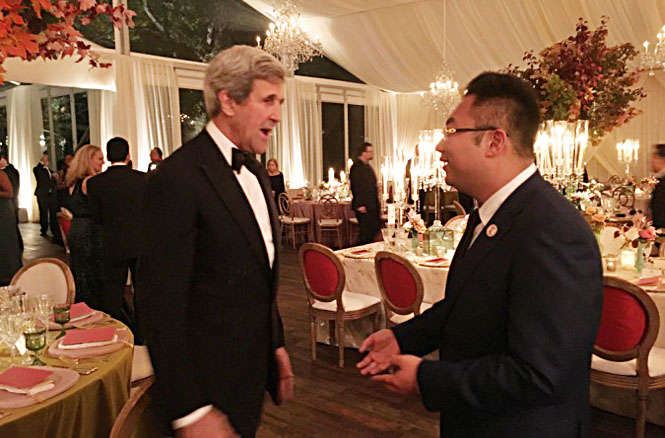 In the afternoon, guests for the state dinner posed for pictures in the media area on the first floor of the White House in turn to mark this occasion, being greeted by Mr. & Mrs. Obama as well as Mr. & Mrs. Renzi on the second floor, and proceeded to the garden to attend the state dinner, during which, Mr. Kevin Xu talked with U.S. President Mr. Obama, Vice President Mr. Biden, Secretary of State Mr. Kerry and the Italian Prime Minister Mr. Renzi and shared with them the story of MEBO International developing to be the patentee of the U.S state policy "developing drugs for damaged organs" for life science development and a partner for the implementation of this policy. Guests attending the state dinner, among others, included the accompanying officials of Italian Prime Minister, aids and advisors of U.S. President, officials from Department of State, governors and senators, as well as business celebrities such as Mr. Alex Gorsky, Chairman of the Board and CEO of Johnson & Johnson Group, a giant manufacture of medical care products in the Fortune Global 500 list, and also Mr. Giorgio Armani, a renowned Italian fashion designer.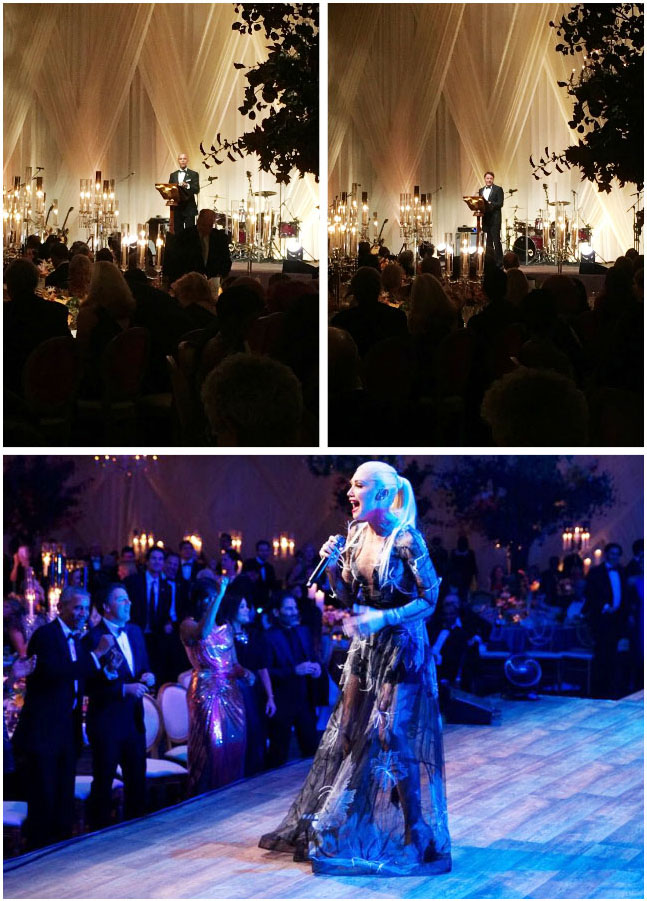 After the dinner, Mr. Obama and Mr. Renzi expressed their respective appreciation and thanks to each other and the state dinner closed with a complete success at around mid-night.