July 29, 2019
U.S. Diplomatic Trade Mission Visited MEBO Group
  In recent years, organizing delegations of different levels and backgrounds to visit China has been MEBO Group's way of opening a vivid and unique communication window for the world to understand China. On July 29, 2019, a team of over 20 delegates including U.S. federal congressmen, California congressmen and mayors made a special visit to MEBO Group after their meeting with Chinese People's Association for Friendship with Foreign countries. Board Chairman Kevin Xu, Board Vice Chairman Li Li, Vice President Yang Zhibin, Chen Baoqi, Zhang Qian and member of President's committee Liu Gang welcomed the trade mission and held a reception dinner for them.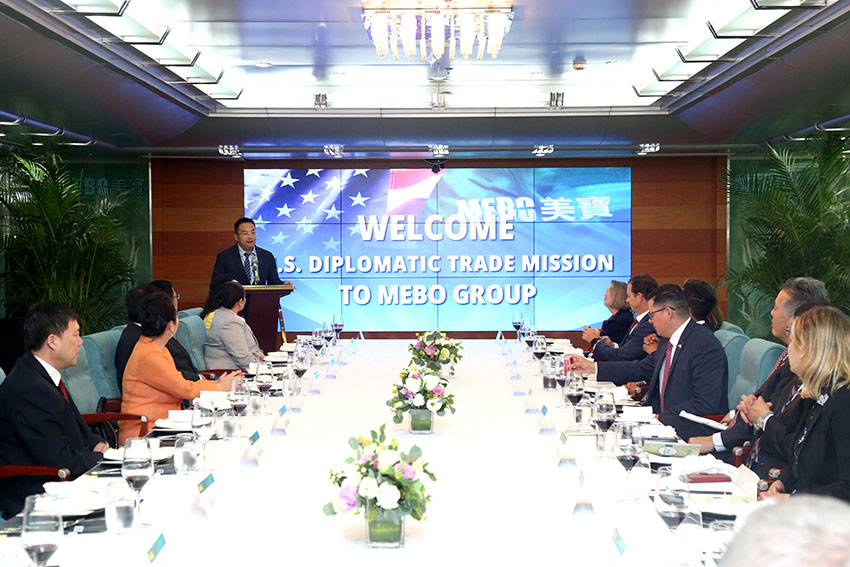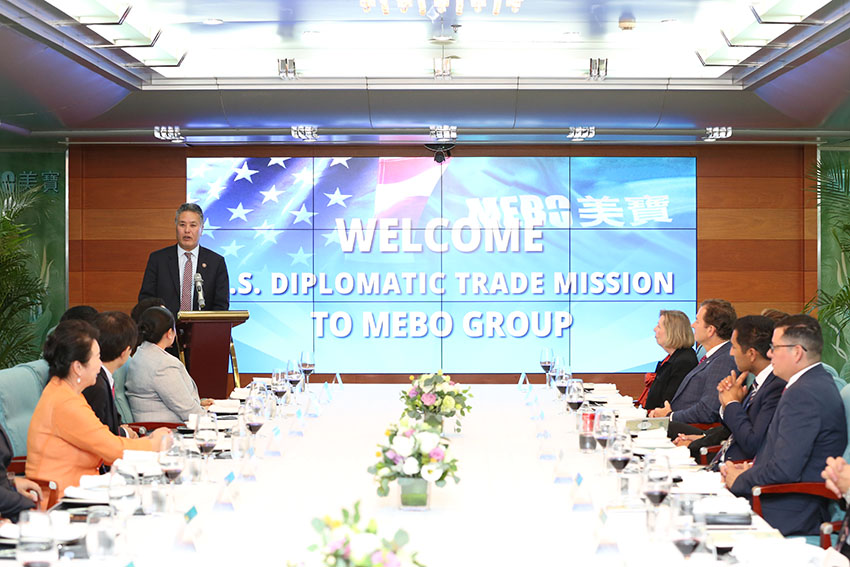 U.S. Congressman Mark Takano was delivering a speech
  During the reception dinner, Kevin Xu expressed his welcome to the trade mission once again and made a brief introduction to the development history of MEBO Group and its regenerative medical technology. Kevin Xu said that as a connector for the trade cooperation between China and California, he will continue to invest more passions and efforts for the friendship between China and California. Based on the same humanitarian values upheld by the two sides, and the corporate culture connotation carried out by MEBO Group all the time, MEBO Group will continuously commit to building various Sino-U.S. exchange platforms and contribute efforts for a better future constructed in a right direction and with the life-changing influence. U.S. Congressman Mark Takano in his speech expressed that Kevin Xu has constructed an important bridge between China, America, and even among the over 70 countries across the world covered by MEBO market. The trade mission also watched the videos on MEBO Group's development, deepening their understanding about MEBO Group.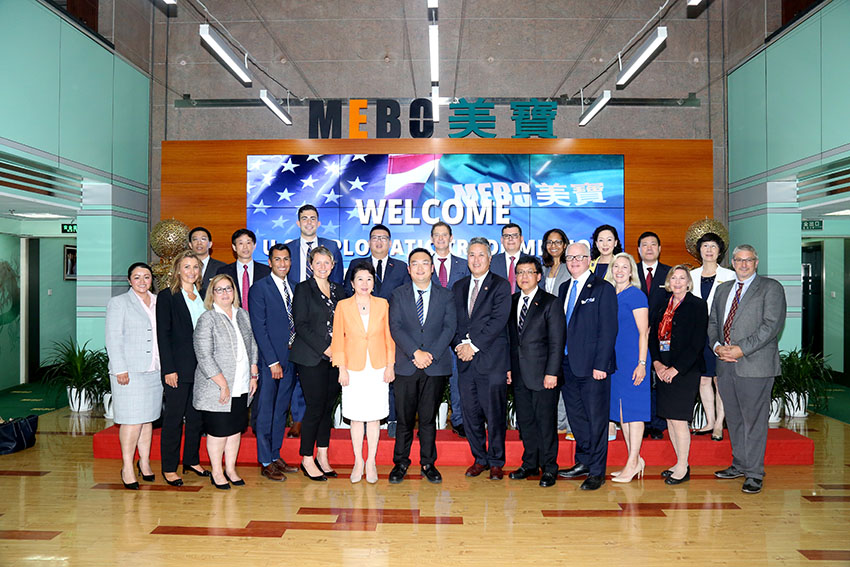 As a part of the itinerary, Kevin Xu will accompany with the trade mission to visit Shanghai, Hangzhou, Chongqing, Chengdu and etc. in the following several days to carry out cultural exchange and trade negotiation, promoting the Sino-U.S. economic and cultural exchange and cooperation. During the various global connections and communications with other countries worldwide, MEBO Group bears an increasingly important linking responsibility and can function as an international bridge during the activities and events. In the future, MEBO Group will continue to build more high-quality platforms, open wider paths towards the world and hold more win-win feasts to disseminate the legends created by MEBO Group during its globalization.