May 07, 2021
Wounds Australia National Conference:A New Starting Point for MEBO Group
  From May 4th to 6th, the 2021 Wounds Australia National Conference was held online. 300 wound experts from Australia, New Zealand and other parts of the world participated in it to share their experience and latest research progress in wound treatment.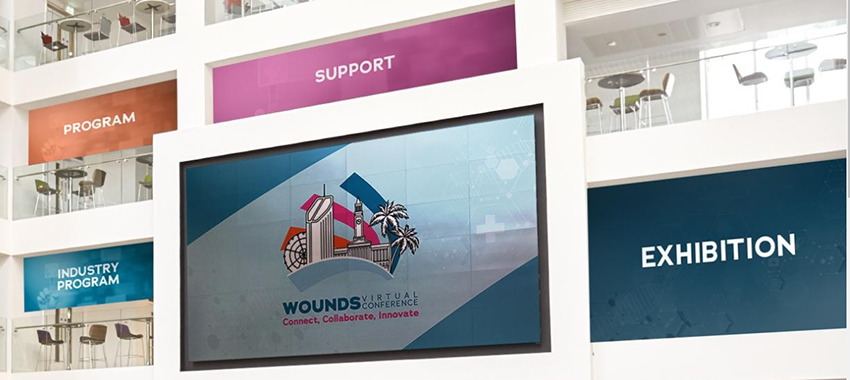 The biennial Wounds Australia National Conference, founded by Wounds Australia in 1995 has developed into a grand event with world influence. Wounds Australia was founded in 1994 and has more than 3,000 members now.
  The conference covered diverse themes related to wounds, including wound infections, chronic wounds and acute wounds. Australia has a big aging population, so wound treatment for the elderly become an important theme of the conference. In addition, a lot of cases were displayed on posters to show latest developments in the field of wound treatment.

Academic section
  The conference provided a good opportunity for enterprises to learn from each other and display their products. Many leading international companies in the field of wound treatment showcased their latest products and technologies.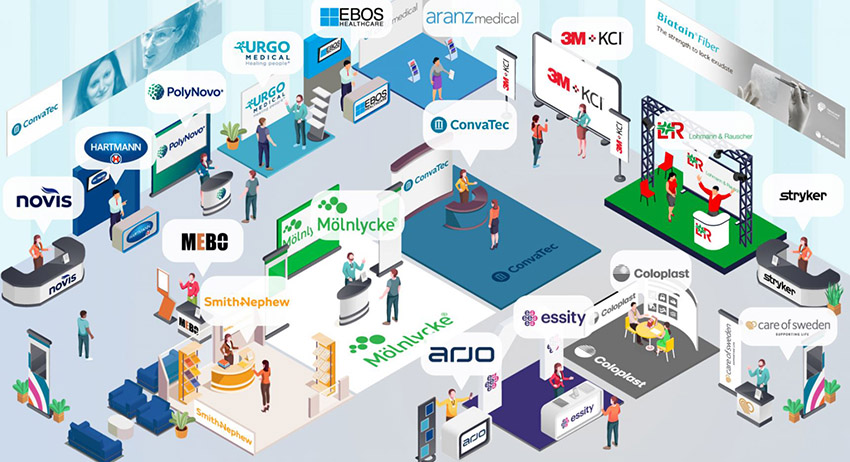 MEBO Group, a leader in regenerative life sciences, was invited to participate in this conference. MEBO's online booth was comprised of three sections: company profile, product introduction and consulting services. In this platform, MEBO Group introduced its history of development, mission, technology and products.
  The displayed products included MEBO Burn Ointment, MEBO Wound Ointment, MEBO Wound and Ulcer Dressing, and MEBO Ultra
Resku, MEBO Ultra Clear and MEBO Ultra Calm. These products will be launched in the Australian market soon this year.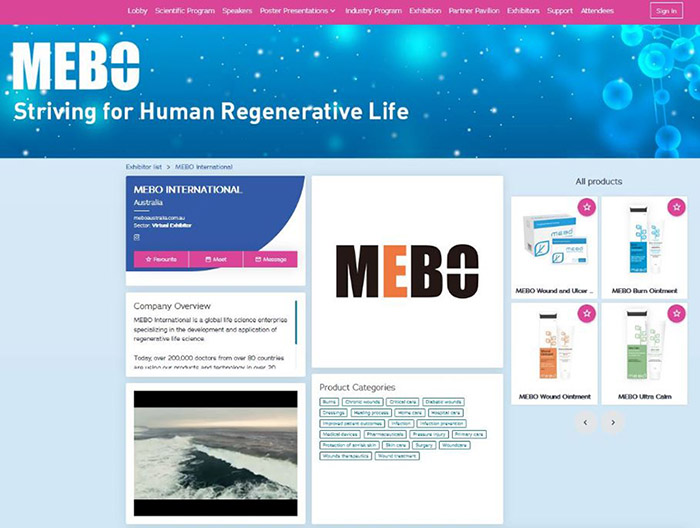 Online Booth of MEBO Grop
  While demonstrating its technological advantages in the field of regenerative life sciences, MEBO Group also established a cooperative relationship with Wounds Australia at the conference. In the future, the two parties will further strengthen their exchanges and cooperation to promote the sustainable development and technological innovation of regenerative life sciences in the whole world.
  As an important step to enter the Australian market, MEBO Group will join hands with "Australia's First Cyber Celebrity Carnival" this month to use online promotion to explore the Australian market.
  We are looking forward to the further development of MEBO Group in Australia.
国际部供稿