May 18, 2023
The 33rdEWMA Was Held in Milan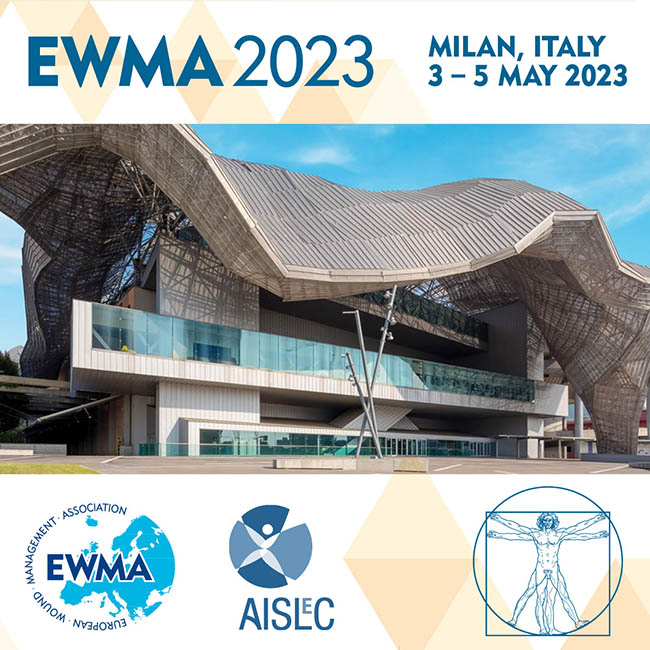 On May 3rd, the 33rd annual conference of the European Wound Management Association (EWMA) was held at the Allianz Mico Exhibition Center in Milan, Italy. The theme of this conference is "Wound Management - From Art to Science". 4600 wound treatment physicians, researchers, and professionals from 96 countries gathered together to explore the cutting-edge knowledge in wound management and share the latest clinical treatment experience.
  At the opening ceremony, Sebastian Probst, the President of EWMA, delivered a speech. He first thanked the organizers of the conference, and hoped that the participants could further enhance their communication and cooperation through this conference. He also pointed out that according to the United Nations' 17 sustainable development goals, EWMA would promote sustainability in several areas of wound management to address today's major challenges.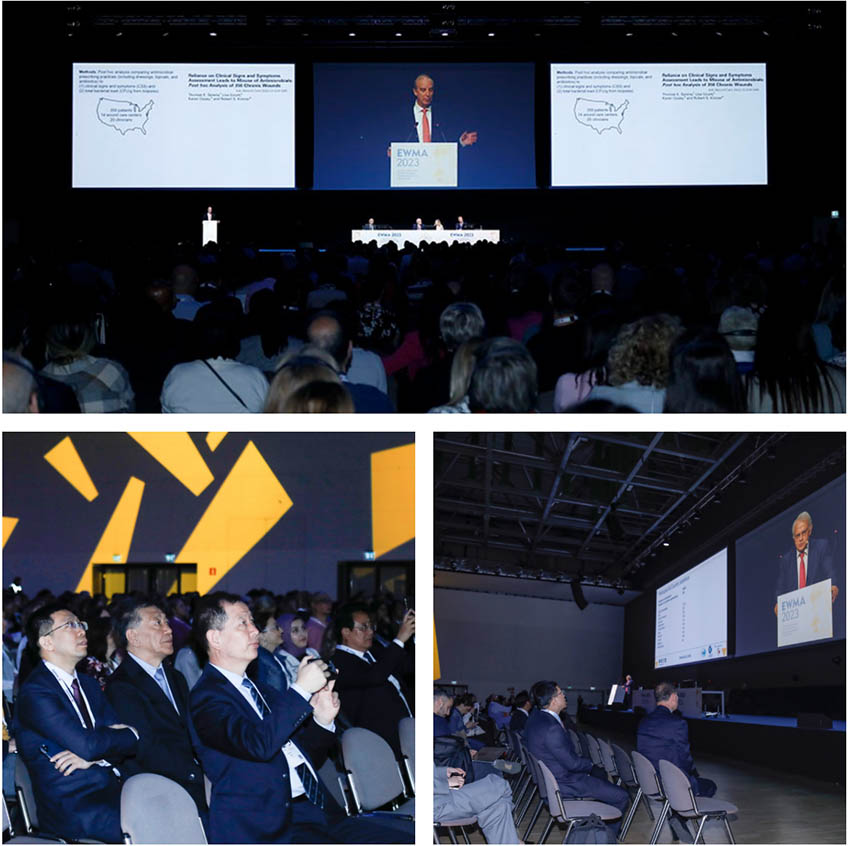 The first speaker in the keynote session was Professor Robert Kirsner from the Miller School of Medicine at the University of Miami. Professor Kirsner was invited to speak at the International Diabetes Lower Extremity Disease Conference held by the International Society for Regenerative Medicine and Wound Repair as a guest speaker in the keynote speech section of Professor Rongxiang Xu.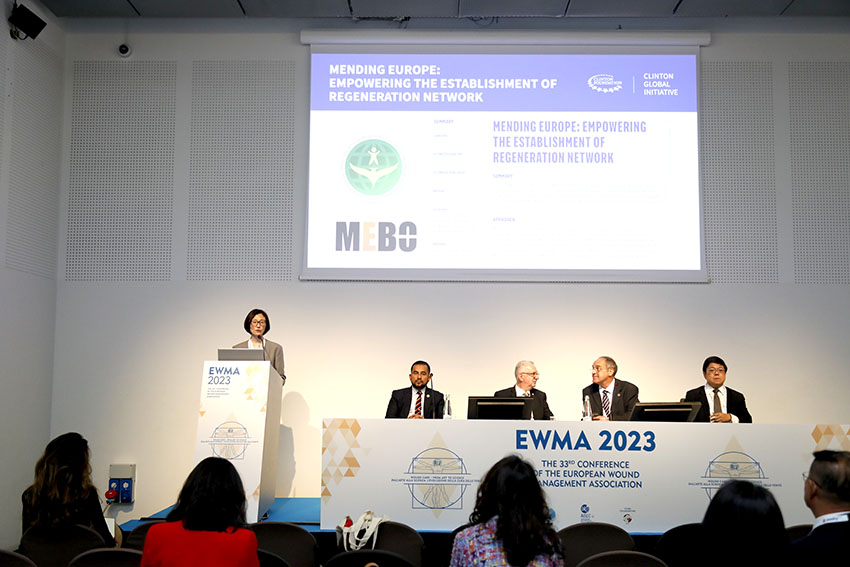 On the first day of the conference, the Clinton Global Initiative's "Mending Europe: Empowering the Establishment of Regeneration Network" was officially launched in Italy. The project was committed to providing regenerative medical technology training and building a regenerative medical network for Europe to further promote wound management in Europe.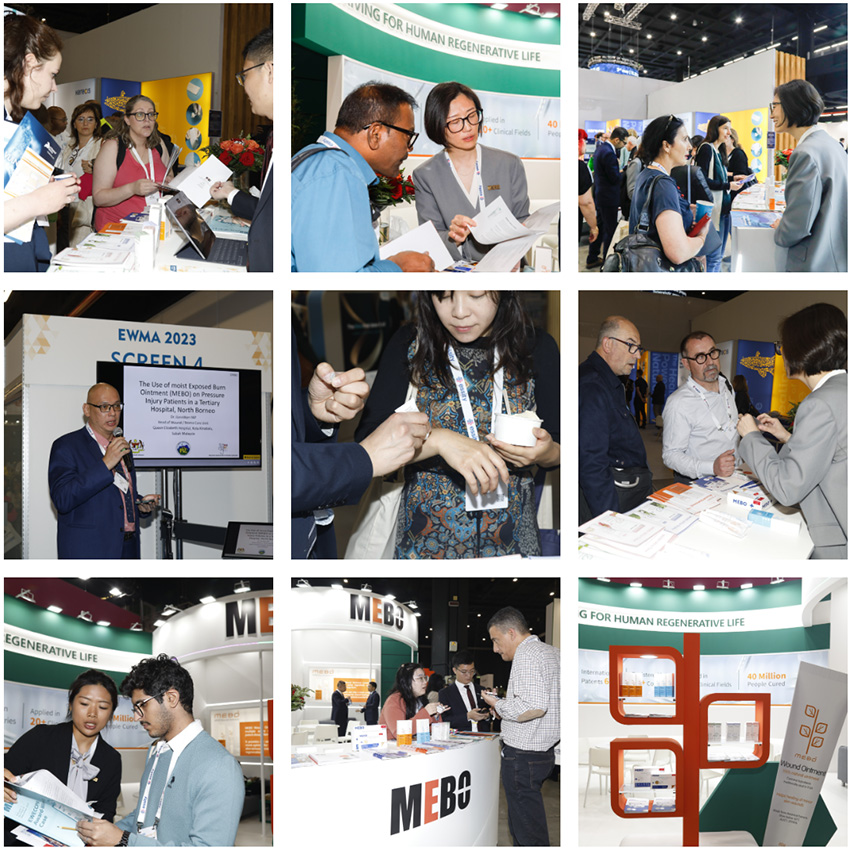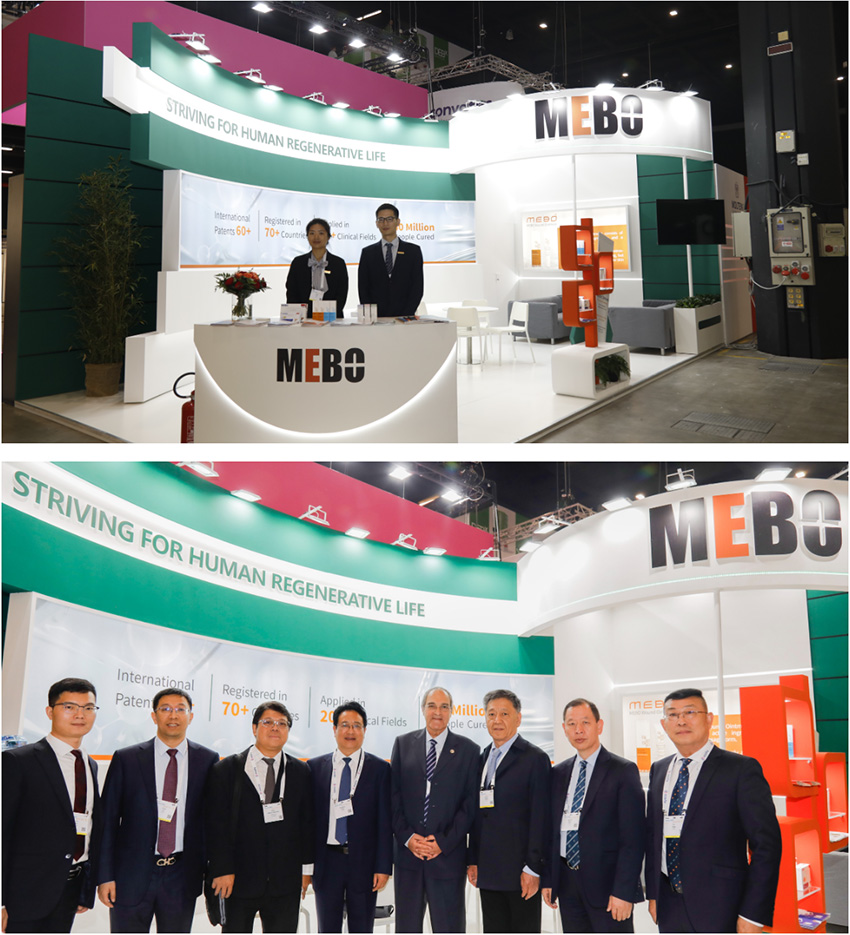 Nearly 200 world-renowned pharmaceutical companies participated in the conference, including MEBO Group. It displayed many of its products, including MEBO, which had been used globally for decades. The novel design of the booth and diverse products attracted many attendees. They learned about the application and advantages of regenerative medical technology. Many attendees talked with MEBO staff about the future development of MEBO Group.
  The three-day EWMA conference was a academic feast for the participants. It would promote global cooperation to further improve wound management in the world.