August 02, 2017
Kevin Xu visited provincial leader of Sichuan as a member of California delegation,
  MEBO Group is a highly valued life regenerative enterprise by the state government of California. On the morning of July 31, 2017, board chairman of MEBO Group Kevin Xu accompanied California's delegation of political and economic leaders, led by California State Treasurer John Chiang, on a visit of Mr. Zhu, vice governor of Sichuan to discuss economic and trade cooperation and cultural exchanges with Sichuan province.
  Vice Governor Zhu cordially received representatives from various industries in California and held an hour of free conversation with them. John Chiang introduced every representative to Governor Zhu and emphasized the leading position of MEBO Group in life regenerative science. He hoped that Sichuan would give more support to social causes, in which MEBO Group engaged.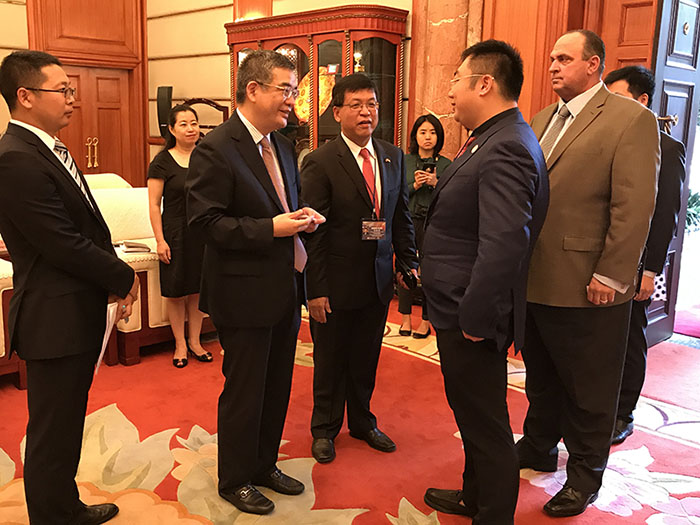 Governor Zhu and President Kevin Xu were having conversation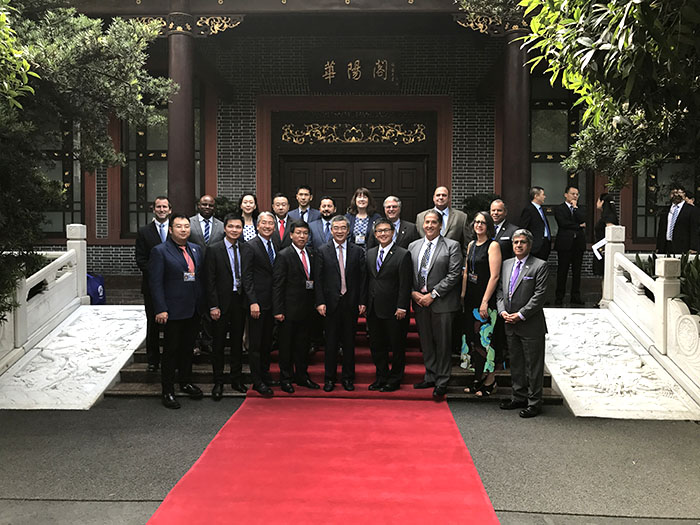 Group photo of California delegation and Governor Zhu