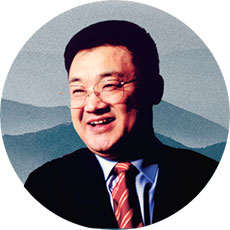 Dr. Rongxiang Xu, Founder and former Board Chairman of MEBO International
  Dr. Xu is the inventor of Moist Exposed Burn Therapy (MEBT) and Moist Exposed Burn Ointment (MEBO), the founder of regenerative medical technology and human body regenerative restoration science, the discoverer of human regenerative life and pioneer of regenerative life economy.
  Rongxiang Xu enjoys an important position in the global development history of the treatment of burns, wounds and ulcers, because he invented the Moist Exposed Burn Therapy and Moist Exposed Burn Ointment (MEBT/MEBO), achieved the in situ regenerative restoration of human organs physiologically, and pioneered a brand new era for the treatment of burns, wounds & ulcers across the world.
  He has made extraordinary contributions to the study of regenerative life science across the world, such as discovering human regenerative life, activating potential regenerative cells (PRCs) in human body, establishing Human Body Regenerative Restoration Science (HBRRS), and putting forward an innovative thinking and pioneering a new direction for the clinical practice of regeneratively restoring human damaged and refractory disease-afflicted organs and regeneratively rejuvenating human senescent organs.
  Following the research principle of "complying with the life law", Dr. Xu established the new theory and development direction for regenerative life science which are more in line with the attributes of human life. Moreover, he advanced human life- the entity of embodying spirit and remolding materials- to its due value from the perspective of philosophy, and advocated a systematic approach towards the world from the new three-dimensional world view with spirit, material and life body included.
  A series of books authored by Rongxiang Xu on burns regenerative medicine and the monograph Human Body Regenerative Restoration Science on regenerative life science were all included in the United States National Library of Medicine. Moreover, the book Burns Regenerative Medicine and Therapy published by Karger, a Swiss famous publishing company, was collected by dozens of world top-notch universities, such as Harvard University, Oxford University, Stanford University, Yale University and London University.
  He has been granted dozens of international patents, and he is the patentee of the scientific route "developing drugs to regenerate damaged organs" which was incorporated in the national development policy of America.
  He has been hailed as Father of HBRRS and Father of Regenerative Life. Because of his extraordinary contributions of regenerative life science to human, he attracted extensive attention from the international media, and was broadcasted on the billboard at Times Square of New York for seven times.
  On April 14, 2015, Rongxiang Xu passed away. Upon his passing, American incumbent President Barack Obama and former Presidents Bill Clinton and George Bush, American Democratic Chairman, Congress members and California Governor Office, all sent their letters of condolence to pay their respect and tribute to him; the board of supervisors of Los Angeles County adjourned their general assembly, specially, to commemorate his remarkable life ; the screenshot titled "Chinese Scientist Rongxiang Xu, MD,----Father of Human Organ Regeneration" was displayed at the Times Square of New York city for four consecutive days, to honor his memory; and the name "Rongxiang Xu" was engraved on the celebrity wall of Harvard Medical School, as the first Chinese doctor to earn this honor. Harvard Medical Schoool set up the permanent "Rongxiang Xu, MD., Professorship in Surgery in the Field of Regenerative Therapeutics".
  Rongxiang Xu, a regenerative life scientist, has created miracles for human life regeneration, deserving to be memorized by the world forever.