May 07, 2020
Please Join Webcast Seminar and Listen to Chinese and Foreign Heavyweight Experts Talking about " Experience and Strategy to Combat COVID-19"
  COVID-19 is spreading globally, which poses huge challenges to the public health system. A collaborative platform for joint prevention and management of COVID-19 is urgently needed. That is why GACC (Global Alliance to Combat COVID-19) has been established. GACC aims to build a cooperation platform for the world's top medical experts, on which they can share experience and get technical support from each other.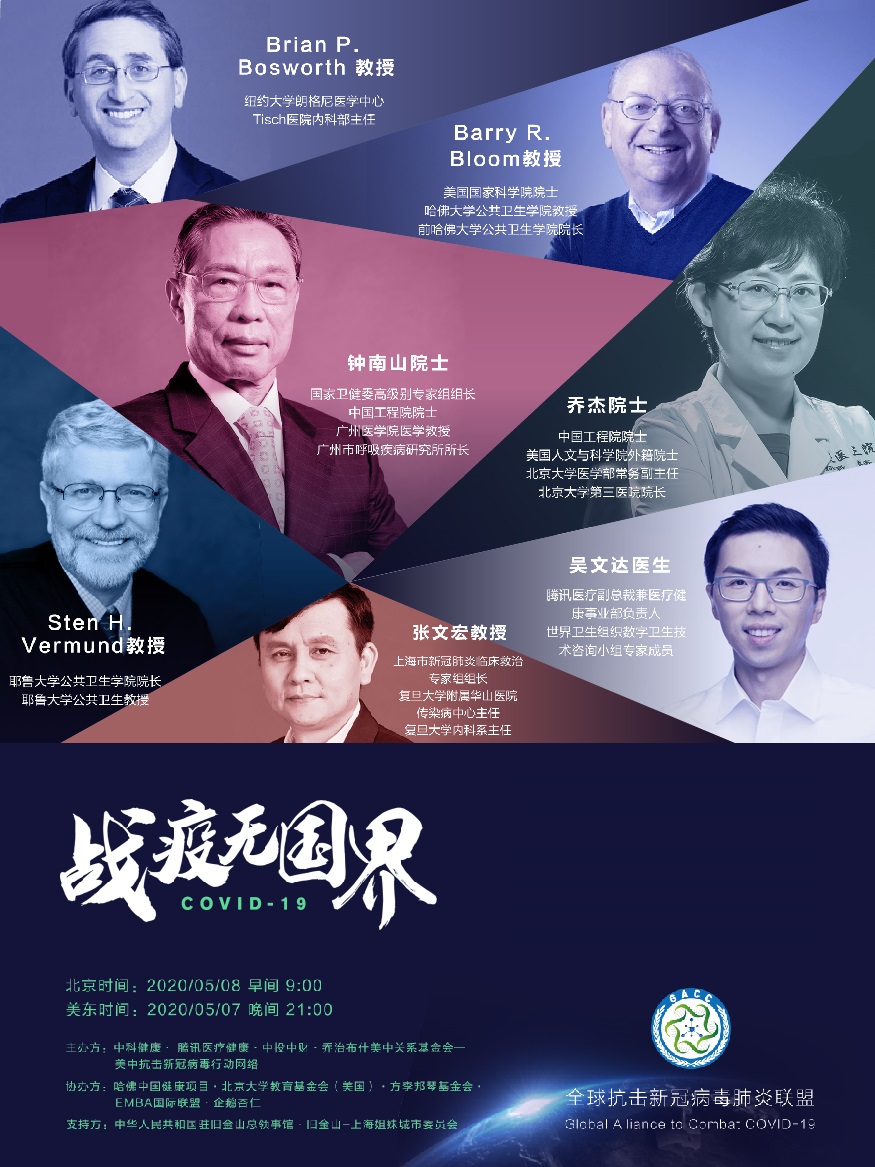 Heavyweight experts from China and the rest of the world, like Zhang Wenhong, secretary and director of the Party Branch of the Department of Infectious Diseases of Huashan Hospital Affiliated to Fudan University, will share their experience and explore challenges they encountered during the prevention and management of the epidemic.
  As a co-organizer of this seminar, the California Bay Area Commissioner invited Kevin Xu, chairman of the Board of Directors of MEBO Group, to participate in the discussion. MEBO Group is a member of the Global Bay Area Planning Committee (GBAL) and has been contributing to the development of the Global Bay Area.
  Welcome to watch this seminar online on Youtube at 9:00 AM on May 8th, Beijing time (9:00 PM EDT, May 7th) or click website: https://bit.ly/050820 to listen to the world's most cutting-edge scholars and experts' discussion on the topic of COVID-19.