November 08, 2021
Highlights of MEBO Group at the 4th CIIE
  On November 5, MEBO Group participated in the 4th CIIE. Through the CIIE, MEBO not only promoted its image by demonstrating its new products to participants from different countries, but also got a good opportunity to communicate with the world.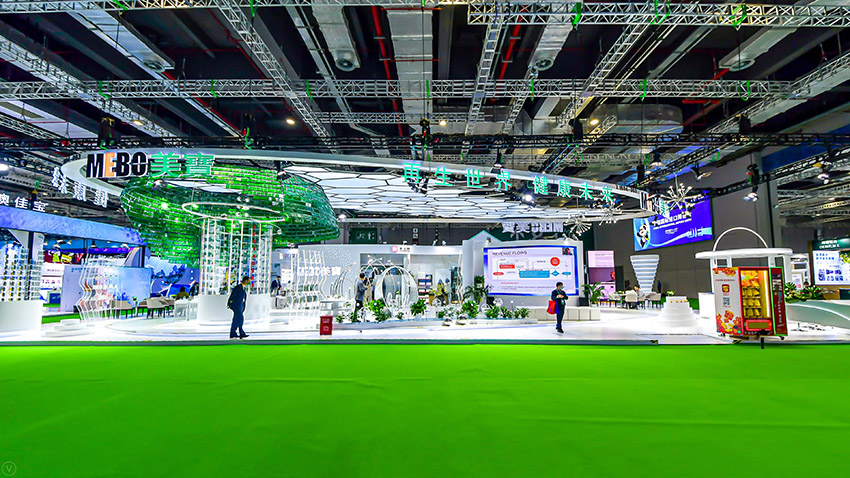 In 2018, MEBO Group made its debut at CIIE, in which it displayed a series of regenerative life science products and attracted the attention of many foreign visitors; in 2019, a subsidiary of MEBO Group signed contracts with American AMF, which paved the way for their cooperation in online sales; in 2020, MEBO Group exhibited its health food, and cosmetics and other products containing ingredients of traditional Chinese medicine and signed contracts at the California Pavilion with the California Bay Area Committee to build a world-class service trade platform.
  In 2021, MEBO Group attended the 4th CIIE, bringing its new products to attract the attention of the world.
  The CIIE is a "large stage" for displaying new products. Every year, MEBO Group launched its new products at CIIE. At CIIE of this year, MEBO Group exhibited its sesame protein beverage for the first time. This high-end nutritional beverage contains high-quality protein ingredients, which can balance dietary nutrition and enhance consumers' vitality. It can also help to regulate blood pressure and blood lipids, balance blood sugar, improve liver function, and promote gastrointestinal motility.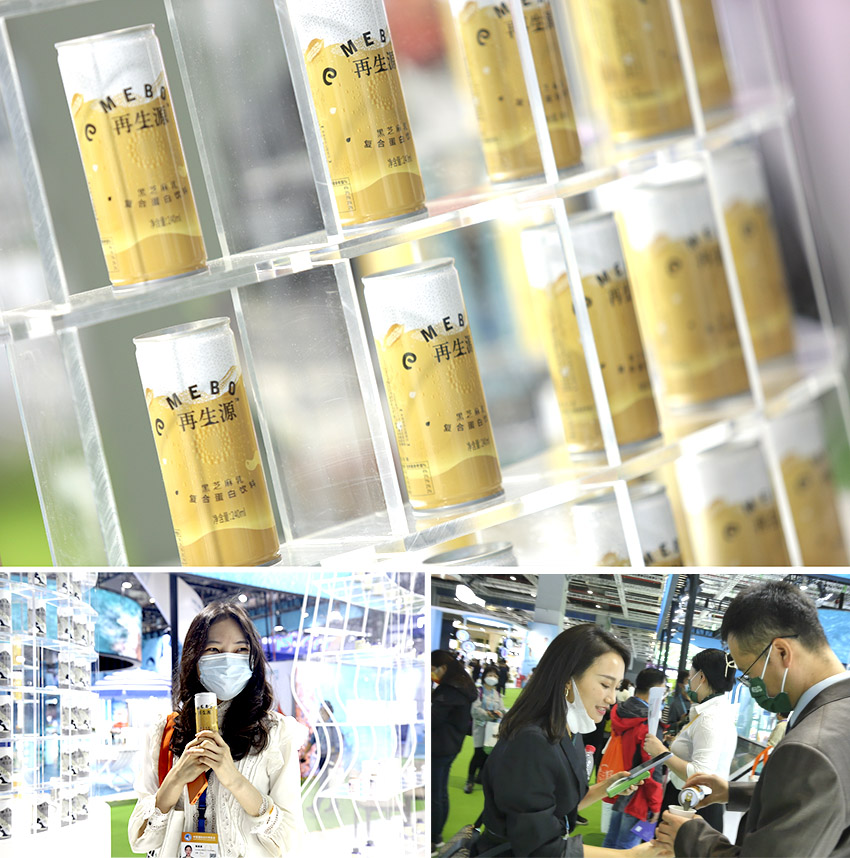 At the 4th CIIE, a new member joined MEBOGO service trade platform, which already had more than 200 strategic partners and covered nearly 1,000 products. Synertech Nutrition, a Southern California-based company that specialized in providing high-quality dietary supplements, reached strategic cooperation with MEBO Group. Its core products, collagen peptides, would be sold on the MEBOGO service trade platform.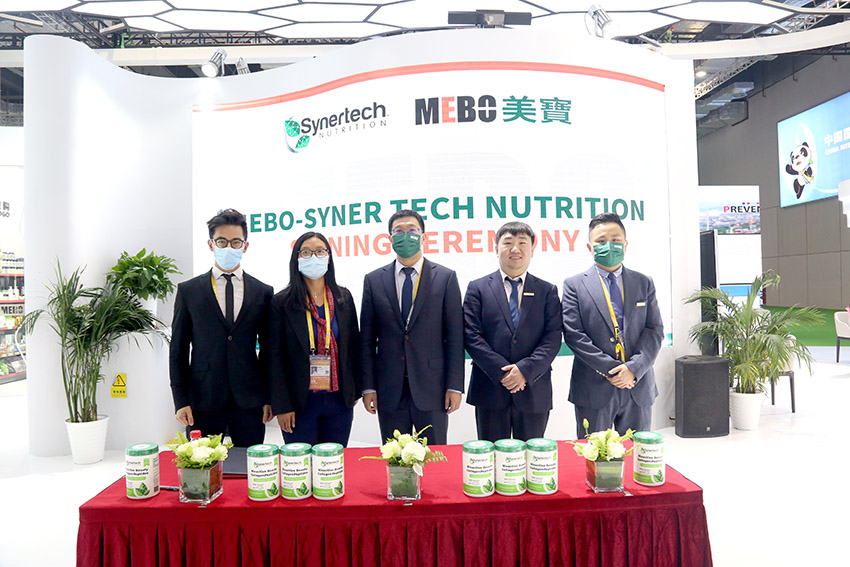 MEBOGO joined hands with Safeway:
  MEBOGO joined hands with Safeway, the second largest supermarket in North America, to exhibit its new products. Hundreds of its novel products had attracted numerous consumers to enter the "supermarket" for shopping.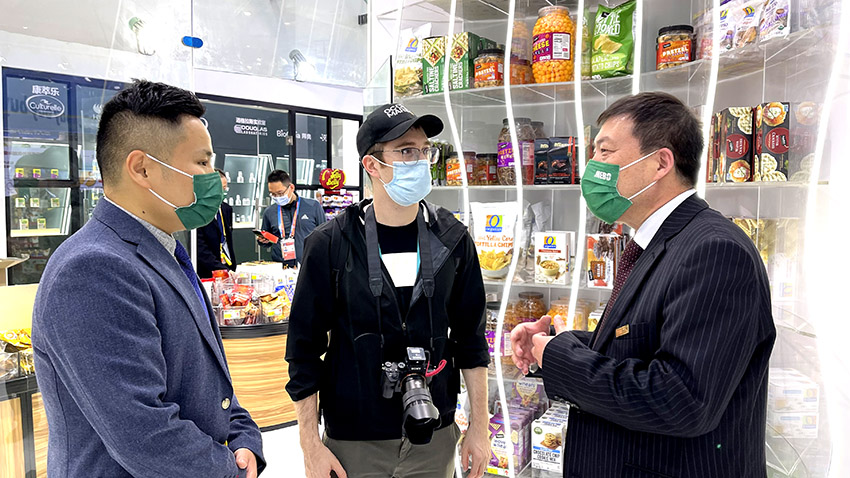 The dual circulation development of MEBO Group had become a model:
 The "dual circulation" development of MEBO Group has became a good model for other enterprises. Kevin Xu proposed to gather companies with the same mission and values to build a healthy and orderly ecosystem, which could provide enterprises with a new paradigm of dual circulation development. Liu Gang, vice president of MEBO Group, was invited to attend meeting of the Ministry of Commerce on how foreign invested companies integrate themselves into dual circulation development of China, in which he shared MEBO's experience and achievements in dual circulation development.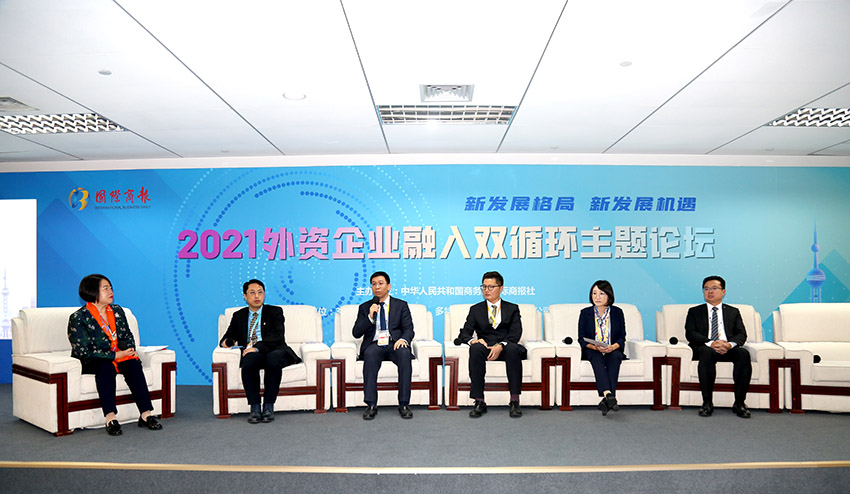 From the first to the fourth CIIE, MEBO has upgraded its products, presented dazzling array of international exhibits and provided visitors with wonderful shopping experience.
  As a innovative and mission-oriented company , MEBO Group will continue to upgrade its image resorting to opportunities brought by the CIIE.