May 25, 2020
MEBO Group Was Designated as Company of Credibility on Consumer Rights Day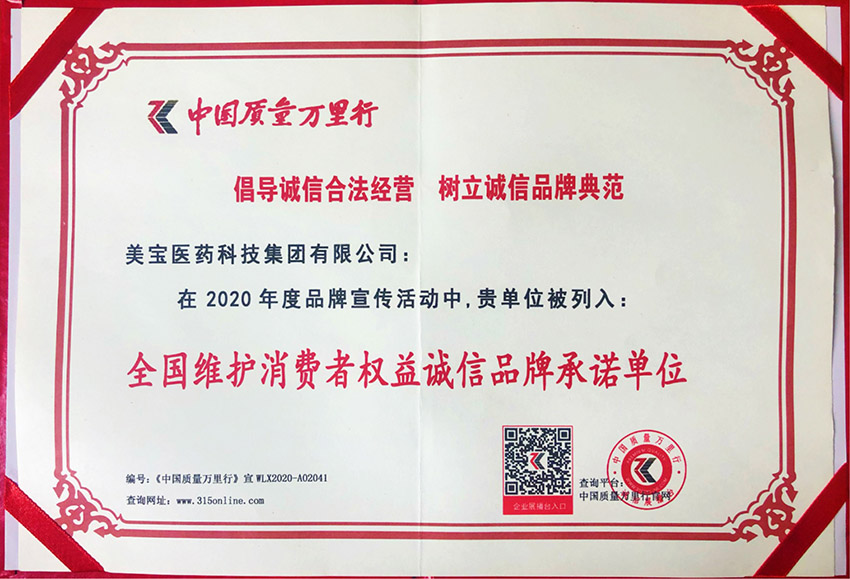 In order to implement the "Product Quality Law" and " Law on Protection of the Rights and Interests of Consumers ", establish some well-known brands, and protect the legitimate rights and interests of users and enterprises, the magazine titled China Quality Miles released List of Companies of Credibility on 3.15 for the Protection of Consumer Rights to praise contributions and social responsibilities of some outstanding enterprises to social and economic development.
 For more than 30 years, MEBO Group has been actively fulfilling its corporate social responsibility and building business integrity of medical industry, which has been recognized by all sectors of the society. On March 15th, MEBO Group won the certificate of " Company of Credibility ".
  MEBO Group will, as always, stick to the mission of fighting for human life and continue to actively fulfill its corporate social responsibility to set an example in the field of regenerative life sciences.