May 29, 2022
Representative of National Rongxiang Xu Foundation Attended STREAMS Forum
  On May 28, the Southern California STREAMS Education Annual Summit Forum was held. Wang Jiayao, Secretary General of the National Rongxiang Xu Foundation, attended the forum on behalf of the foundation and delivered a keynote speech. The event brought together nearly 200 Chinese families and social groups concerned about STREAMS education. The following topics, including science, technology, research, engineering, arts & music ,mathematic, soft skills (STREAMS for short), were discussed.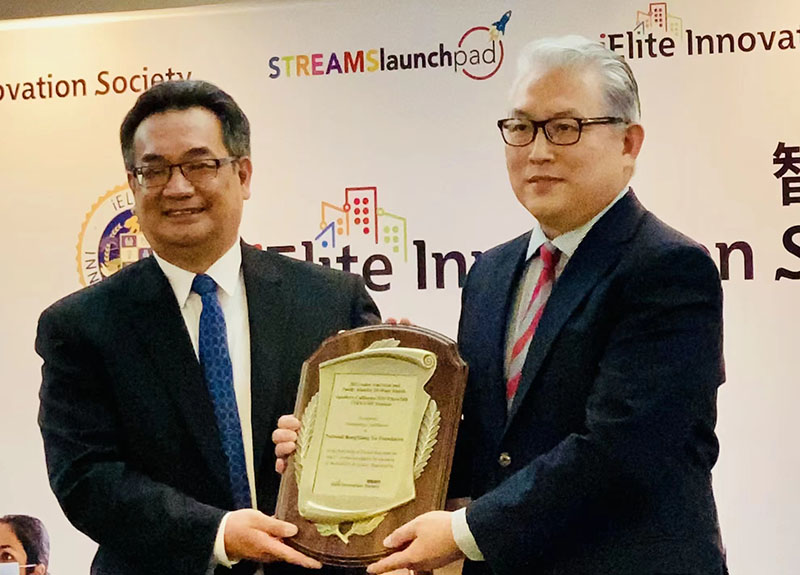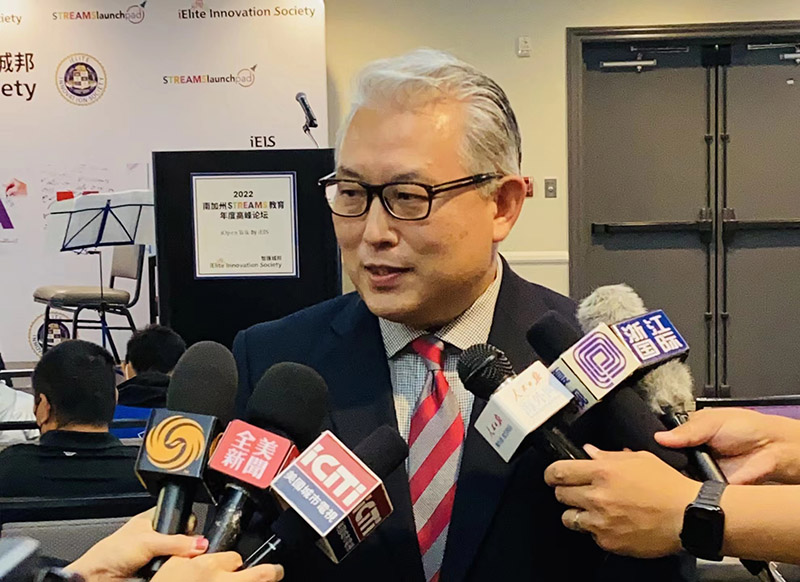 Wang Jiayao was interviewed by media People's Daily, Phoenix TV, and National News. The organizer of the forum, iElite Innovation Society (iEIS), presented National Rongxiang Xu Foundation with Outstanding Contribution Award.
  In order to commemorate Professor Rongxiang Xu, inherit his regenerative life science technology and carry forward his humanitarian spirit of saving the dead and helping the wounded, National Rongxiang Xu Foundation was established in 2015. Since its establishment, the foundation has been committed to the research and development, communication and promotion of Rongxiang Xu's regenerative life science through cooperation with other institutes like Rongxiang Xu College of Health and Human Services .
  National Rongxiang Xu Foundation is a member of the United Nations Economic and Social Council. It is committed to the sustainable development goals of the UN, particularly eliminating poverty and ensuring people's well-being. The foundation has also focused on disaster relief: it not only provided training on disaster relief skills, but also worked with international community to offer assistance to disaster stricken areas.
  National Rongxiang Xu Foundation also joined hands with the Foundation of National Institutes of Health (FNIH), the Clinton Foundation, CONCORDIA, Amazon, PayPal Giving Fund, eBay Charity to offer more helps to society.
  The foundation hopes that through this event, the public will have a better understanding of Dr. Rongxiang's benevolence as a doctor and his contribution to regenerative medicine.