September 24, 2021
"One Yuan- Hand in Hand with EB Babies" was launched in Binzhou Medical University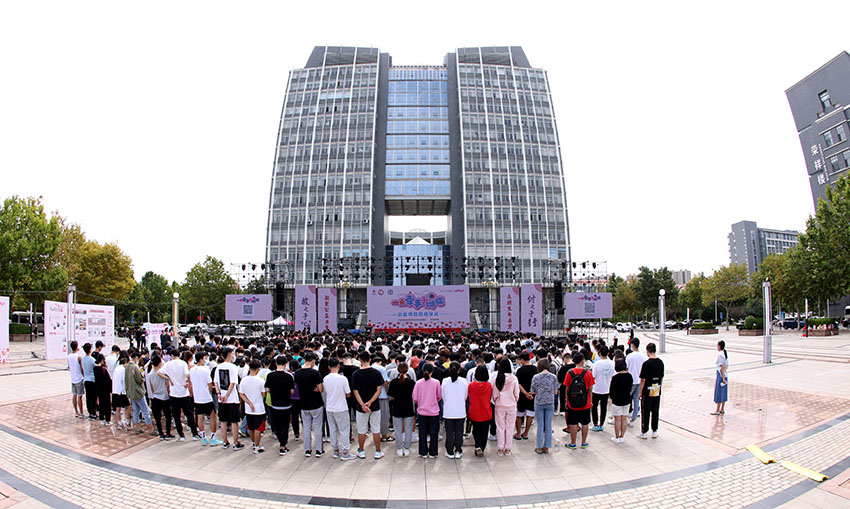 On the morning of September 24, Rongxiang Xu Regenerative Life Non-Profit Fund and Binzhou Medical University jointly launched public welfare program "One Yuan - Hand in Hand with EB (Epidermolysis Bullosa) Babies". Representatives of MEBO Group and the Fund, young volunteers from relevant departments of Binzhou Medical University attended the launching ceremony. Sun Xiangjun, Deputy Dean of Binzhou Medical University, presided over the launching ceremony.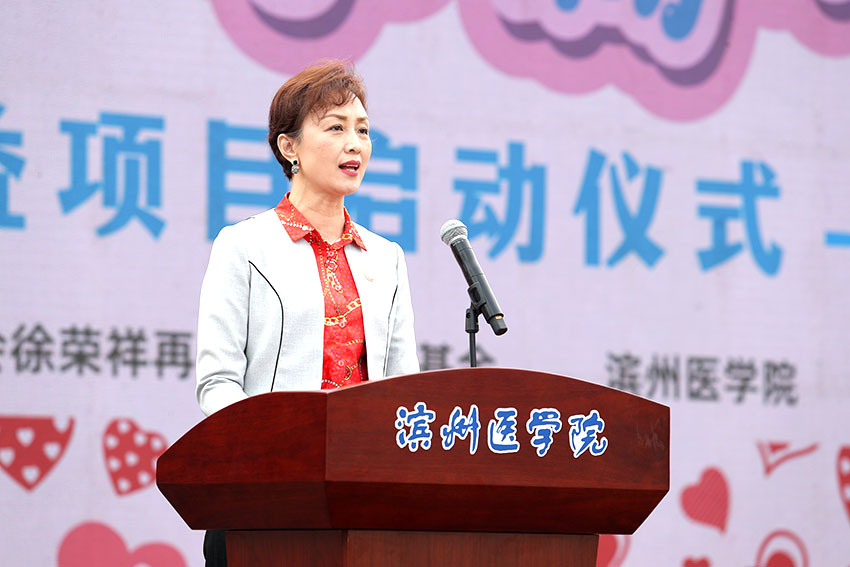 At the ceremony, Zhang Kun, Director of the Fund, introduced the program. Zhang Kun said that since 2019, dedicated fund has been established to help EB babies. The program has been included in the "Rare Disease Care Action" of China Red Foundation. As a public non-profit, the fund had launched a series of public welfare activities on different themes to make voice of patients with rare diseases heard. It was committed to using MEBT/MEBO invented by Professor Rongxiang Xu to improve the situation of no cure for EB babies.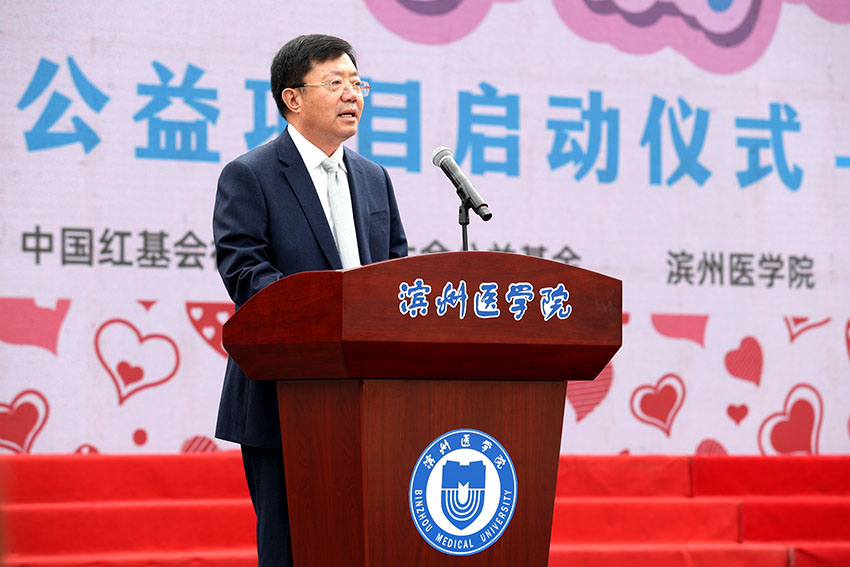 Lv Changjun, Deputy Dean of Binzhou Medical University, attended the launching ceremony and said that the program marked another in-depth cooperation between Binzhou Medical University, and MEBO Group & Rongxiang Xu Regenerative Life Non-Profit Fund. The program carried the dreams of EB babies, and each donation and all commitment would be translated into powerful force. He hoped that the program would be a new starting point of mutual communication in medical and health care between the two sides and that it would contribute to human health and well-being as a whole.
  Li Li said that, excellent doctors should not only master superb medical skills, but also show great love to their patients. Medical students must not only take on the responsibility of curing the sick and saving the lives, but also have a kind heart to help those in need. She hoped that the seeds of love would take root in the hearts of each student of Binzhou Medical University.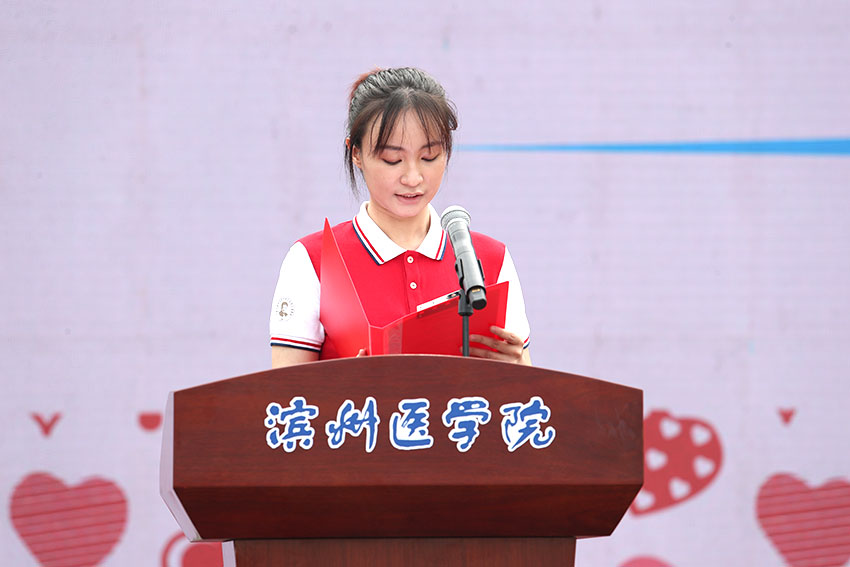 After that, a young representative, on behalf of hundreds of volunteers of Binzhou Medical University, read a written proposal, in which made the promise that, in the future, they would continue to care for patients, do their best to promote public welfare with a down-to-earth attitude.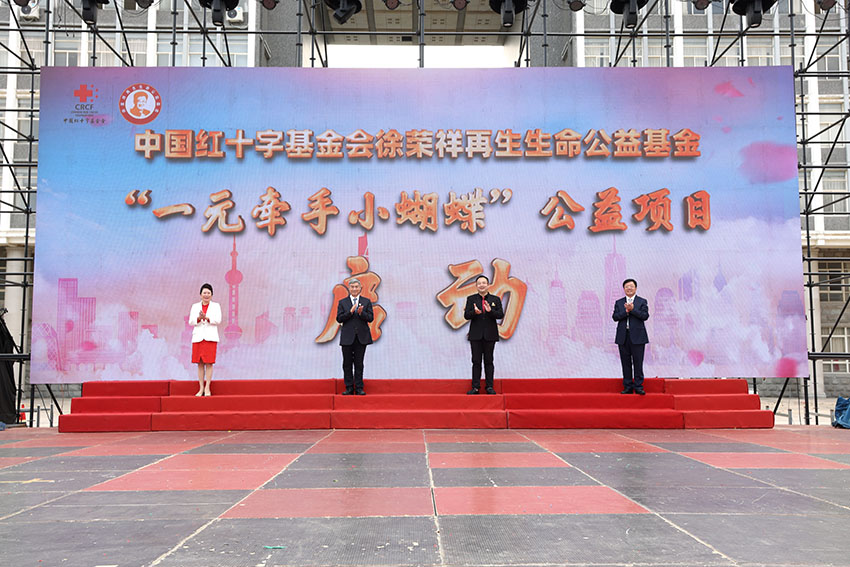 Hundreds of medical students and young volunteers witnessed the launching ceremony. Kevin Xu and Li Li, Zhao Shengtian jointly pressed their fingerprints and officially started the program.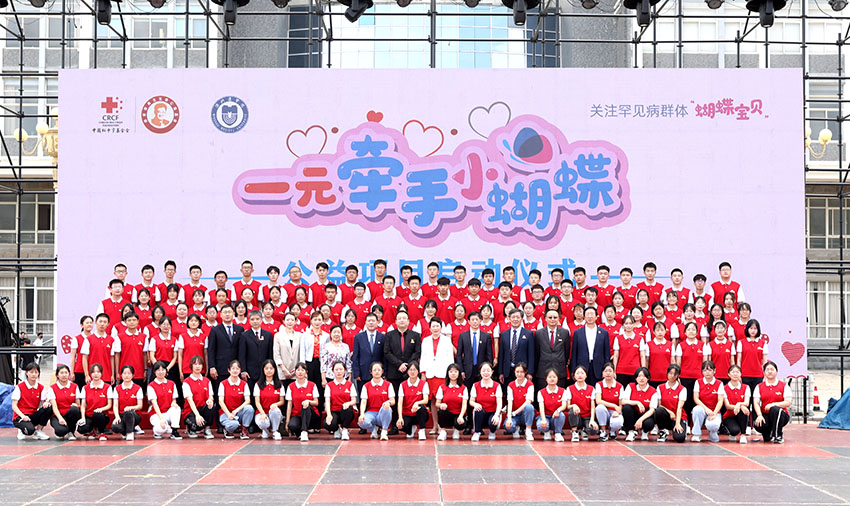 May more people join our program to help EB babies