December 30, 2020
Rongxiang Xu Education Fund Council Was Established
  On December 29, Rongxiang Xu Education Fund Council was established and its first meetings were held simultaneously in the Yantai campus and Binzhou campus of Binzhou Medical University, and the US headquarter of MEBO Group.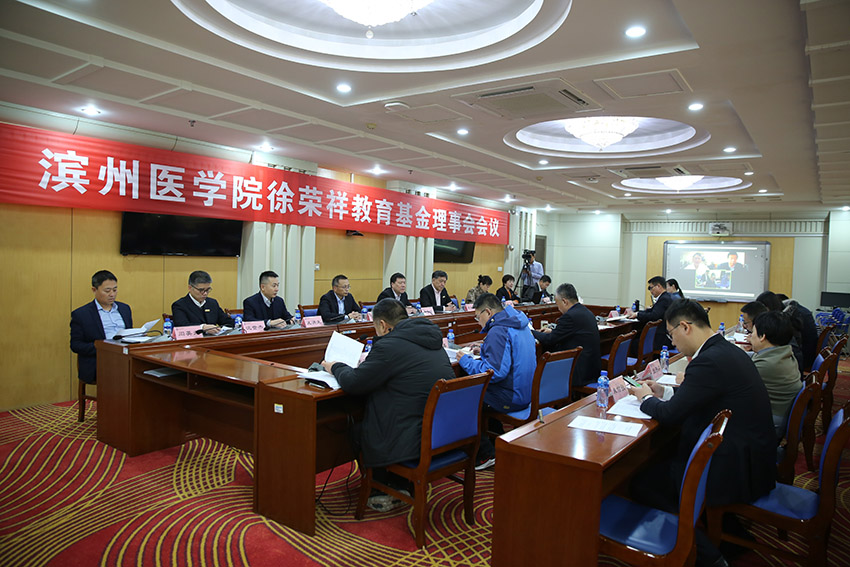 Vice presidents of Binzhou Medical University Lv Changjun, Wang Guangcheng, and Zhang Qingwei, and President of MEBO Group Yang Zhibin and Vice President Shang Qingxin attended the meeting. Li Li, Vice Chairman of the Board of Directors of MEBO Group, attended it online in America.
  Lv Changjun expressed his gratitude to MEBO Group for its support over the years. He also put forward specific requirements for deepening cooperation with MEBO Group, including emphasizing the importance of mutual cooperation, promoting resources integration and strengthening cooperation in drug mechanism research and personnel training.
  Li Li thanked Binzhou Medical University for the great work it has done. She said that the establishment of the council is of great significance to the cooperation between the two parties. She hoped that their cooperation can promote the growth of Binzhou Medical University, resource integration between the two parties, and facilitate the development of regenerative medicine, talent training, the transfer and application of scientific achievements .
  Yang Zhibin said that the two parties should further their communication and exchanges and make concerted efforts to deepen their cooperation.
  The meeting approved regulations for the council, list of managers of the Rongxiang Xu Regenerative Medicine Research Center, and strategic cooperation work report of Rongxiang Xu Education Fund Council.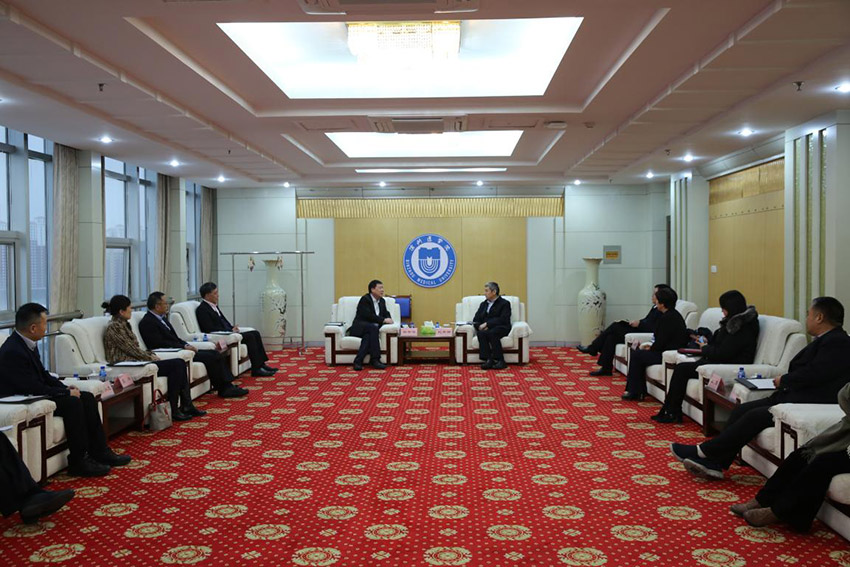 President Yang Zhibin also had an in-depth discussion with Zhao Shengtian, President of Binzhou Medical University, on the prospect of traditional Chinese medicine, the training of MEBO international students, and the development of regenerative medicine. Zhao Shengtian spoke highly of the MEBO Group's philosophy of "benefiting mankind and society", as well as its entrepreneurial spirit. Yang Zhibin introduced the development of MEBO Group and expressed his hope for further in-depth cooperation between the two parties, and promised that MEBO Group would strengthen its support for Binzhou Medical University.
  Binzhou Medical University is the alma mater of Rongxiang Xu and Li Li. Based on the principle of "cooperative development, resource sharing and win-win results", MEBO Group and Binzhou Medical University have established a close strategic partnership in regenerative medicine education, personnel training, scientific research, academic exchanges, and industrialization of research results. The Rongxiang Xu Education Fund Council will further promote the strategic cooperation and carry forward the profound friendship between the two parties.