March 28, 2019
Li Li attended the Boao Forum for Asia Annual Conference 2019
  From March 26th to 29th, the four-day 18th Boao Forum for Asia Annual Conference 2019 was held in Boao, Hainan. Its grand opening ceremony was officially kicked off at 10 am on the 28th, March. Chinese Premier Li Keqiang was invited to attend the opening ceremony and delivered a keynote speech. Li Li, vice chairman of the board of directors of MEBO Group, was invited to attend the opening ceremony.
  With the theme of "Common Destiny, Concerted Action, and Common Development", this annual conference focused on Asia development. A total of 66 official events cover a great variety of topics including multilateralism, regional cooperation and global governance, scientific and technological progress, high quality development and politics, diplomacy, security and education.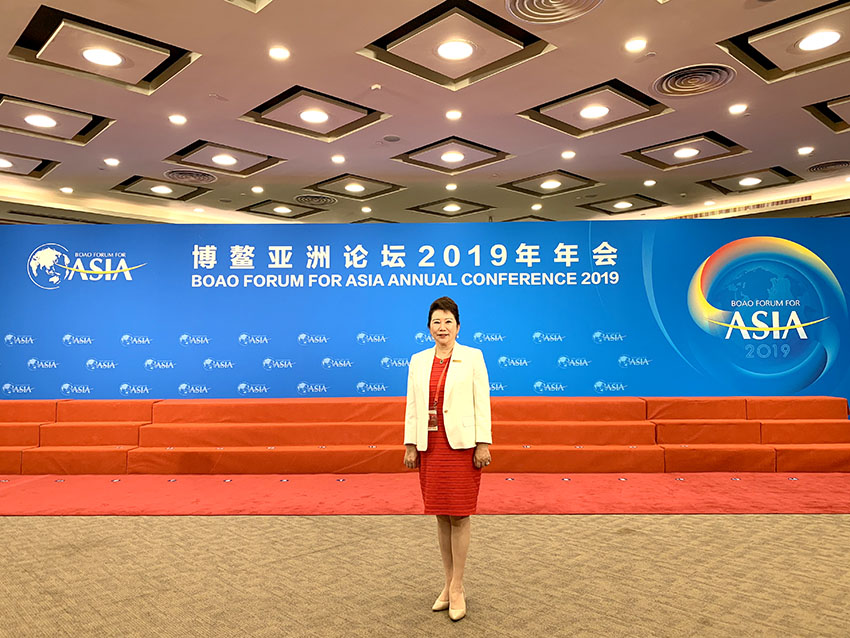 At the opening ceremony, Li Li and the guests from all over the world listened the keynote speech of Premier Li Keqiang. After the meeting, Li Li said that after listening the speech, she had a better understanding of the "community with a shared future for the humanity" and Asian economic and trade issues.
  The Boao Forum for Asia aims to make consensus among Asian countries, promote Asian cooperation and spread Asian voices. Different countries have common goals. The Common Destiny and concerted action advocated by this annual meeting is of significance for promoting sustainable development in Asia.
  As a pioneer in the development of regenerative medical technology for burns, wounds and ulcers, MEBO has always been committed to building a"regenerative medicine community"and uniting the world to promote the development of regenerative medicine. MEBO Group will seize the opportunities in the new era, strive to promote the internationalization of MEBO and build a shared community of regenerative medicine, and struggle for the improvement of human life quality!
  The Boao Forum For Asia (BFA) is a non-governmental, non-profit organization.
  The forum was initiated in 1998 by former Philippine President, former Australian Prime Minister and former Japanese Prime Minister. Its establishment was officially announced on February 27, 2001.
  At present, the forum is committed to promoting and deepening economic exchanges, coordination and cooperation with Asia and the rest of the world and providing a high-level dialogue platform for government, enterprises, experts and scholars to discuss economic, social, environmental and other related issues.