September 12, 2022
MEBO Group Relaunched the "Wave of Restoration" in Latin America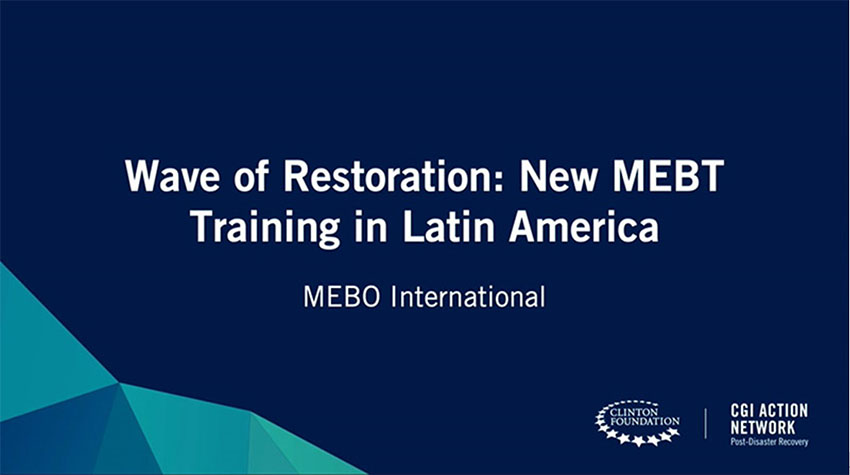 In 2019, Kevin Xu, Chairman of the Board of Directors of MEBO Group, announced at the Clinton Foundation Conference that MEBO Group would work with the Clinton Foundation to launch "the Wave of Restoration - MEBT Training in Latin America". Affected by Covid-19, the training project was postponed. As the global epidemic was contained this year, MEBO Group joined hands with partners around the world again to carry out offline and online training. In September, MEBO Group and Difare restarted the "Wave of Restoration".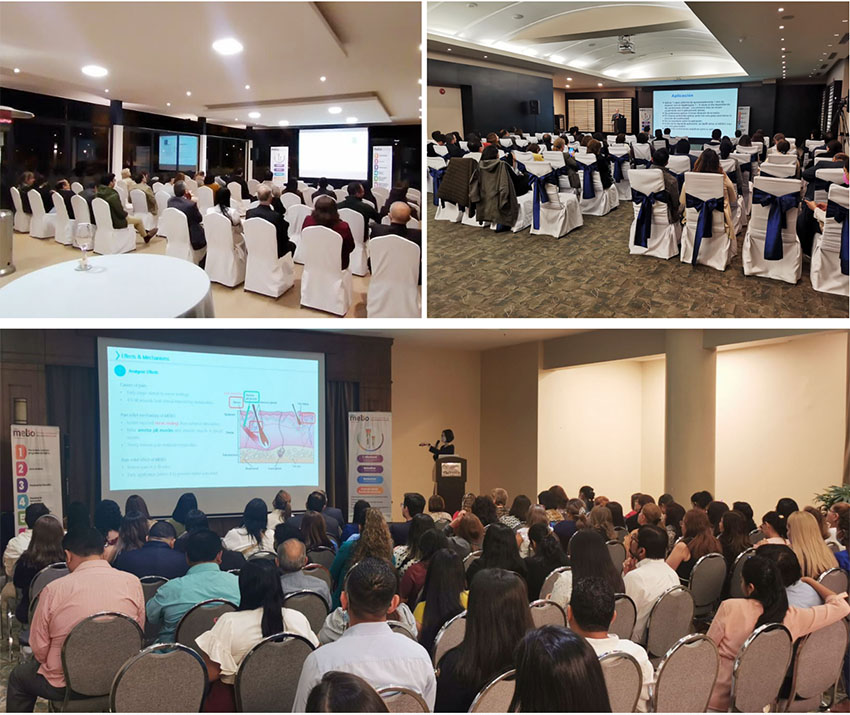 Conference in Quito, Cuenca and Guayaquil
  On September 6 local time, the first training program was held as scheduled. It was held in Quito, the capital of Ecuador, and more than 50 local medical workers attended it. They interacted online with 40 participants from conference in Cuenca. The training also was broadcast live on online platform for those in Latin America who could not attend the meeting in person. 188 people interacted online in real time that day.
  On September 7 local time, the second training was held in Guayaquil, the largest city in Ecuador. The participants were even more enthusiastic. A 80-seated conference was crowded with more than 100 people. The organizers had to increase seats to meet their needs.
  The participants came from state-run hospitals, private hospitals and clinics, covering many clinical fields, such as burns, plastic surgery, endocrinology, gynecology, pediatrics, etc. Obviously, regenerative medical technology was well recognized there. The training attracted extensive attention from the local media too, who rushed to the scene one after another for report.

Xu Weiwei and Eduardo Pactong were delivering speeches
  The training were mainly divided into two parts: first, the global development of regenerative medical technology, and second, the current development of regenerative medical technology in Latin America. At the beginning of the training, Xu Weiwei delivered a speech. She introduced the history of regenerative medical technology and its patents, which showcased the strength of regenerative medical technology in scientific research. She also talked about mechanism of action of regenerative medical technology, like creating a physiological moist environment, relieving pain, controlling inflammation, preventing infection, improving scar appearance, liquefying necrotic tissue, and promoting skin in situ regeneration. Finally, she shared a number of latest clinical research results carried out in the world in recent years and some complex cases, demonstrating the remarkable therapeutic effect of regenerative medical technology.
  Then was a presentation by medical advisor from Difare Group Eduardo Pactong. He first explained the TIME principle of wound repair and how the regenerative medical technology conform to the TIME principle to promote wound repair. He then emphasized the safety of regenerative medicine technology and its effect in the treatment of pregnant women, newborns, and children. Next, Eduardo Pactong shared some cases cured by regenerative medicine in Latin America, including those in the field of burns, diabetic foot, plastic surgery and so on. Finally, he introduced academic website mebo.education,on which were update of regenerative medical technology in the world.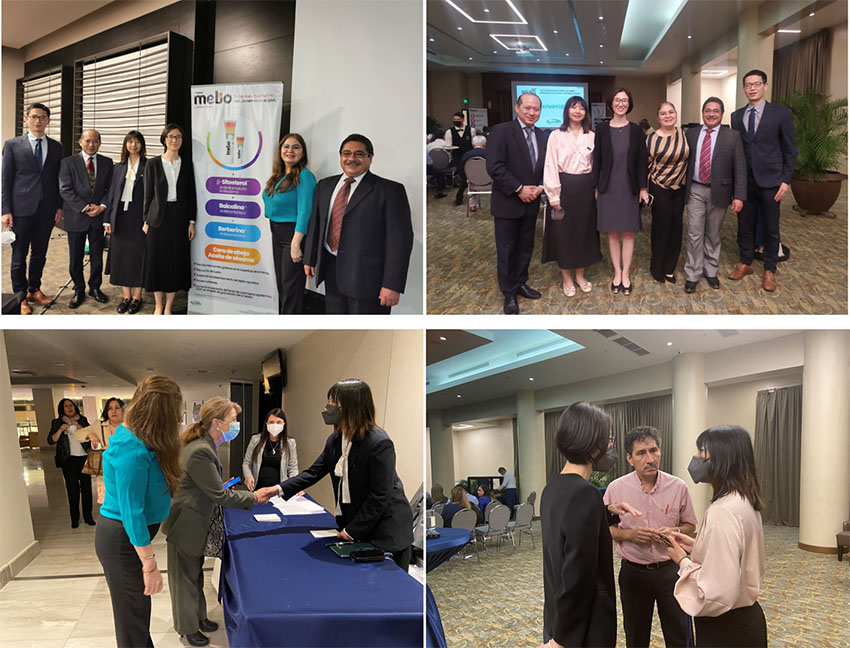 During the Q&A session, two speakers answered more than 20 questions, including the impact of regenerative medical technology on the level of epithelial growth factor, its joint use with other therapies, and its standardized operation. Their explanations were highly praised by the participants.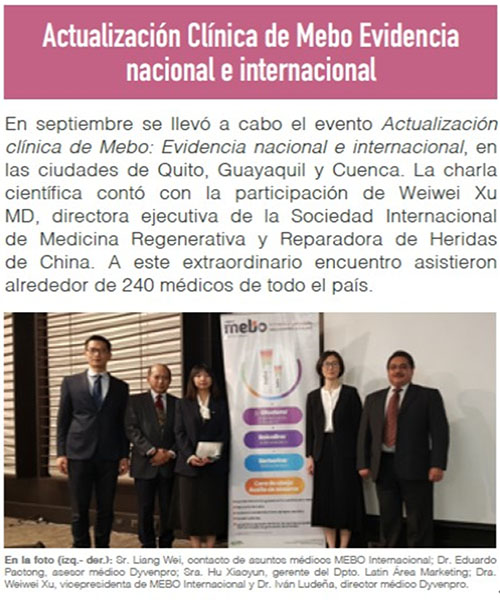 In 2019, we made a commitment to provide regenerative medical technology training for 160 medical personnel in Latin America. Today, we have fulfilled our commitment and provide training for 400 medical and nursing personnel in Latin America, much more than the number we expected. In the future, we will continue to carry out training in Latin America to promote the development of regenerative medical technology there to relieve the pain of more patients and bring them more benefits.
  MEBO Group has always been committed to training renewable medical experts worldwide, which is an important way for the international development of renewable medical technology. We will always focus on the development of renewable life science and set up more international platforms.