April 29, 2022
Shantou MEBO won Labor Day Award
  As Shantou City celebrated Labor Day On April 28, Shantou MEBO also got good news: it won the honorary title of " Labor Day Award of Guangdong Province".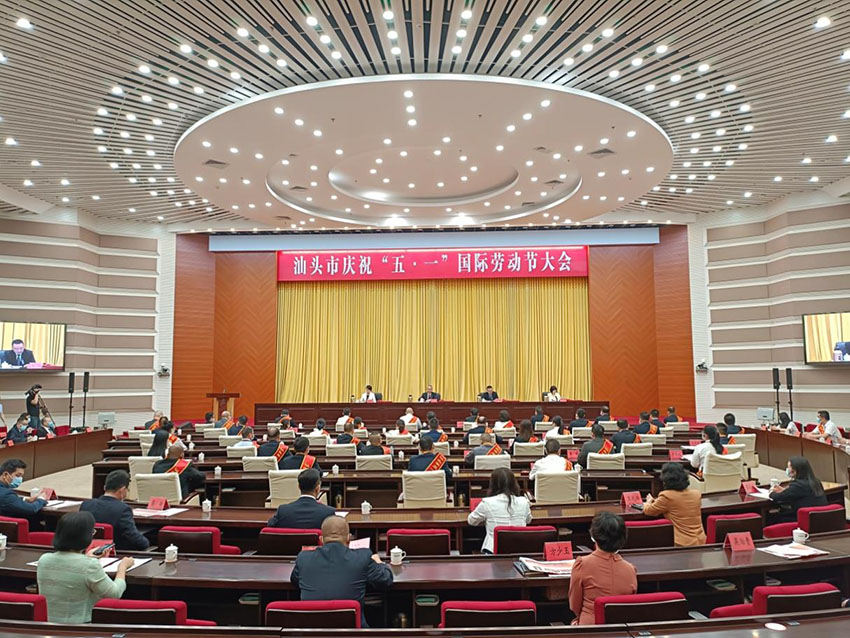 "Labor Day Award of Guangdong Province" is for organizations that have made outstanding contributions to the economic and social development of Guangdong Province. It is the highest honor established by the Guangdong Federation of Trade Unions. As an excellent manufacturing enterprise in Longhu District, Shantou City, Shantou MEBO is committed to upgrading the intelligent manufacturing of traditional Chinese medicine and promoting the worldwide development of Chinese medicine. At the same time, it strives to fulfill its corporate social responsibility, help in epidemic prevention and control, and disaster relief; The award is not only the recognition of Shantou MEBO's achievement in practicing corporate social responsibilities, but also glory for all employees of Shantou MEBO.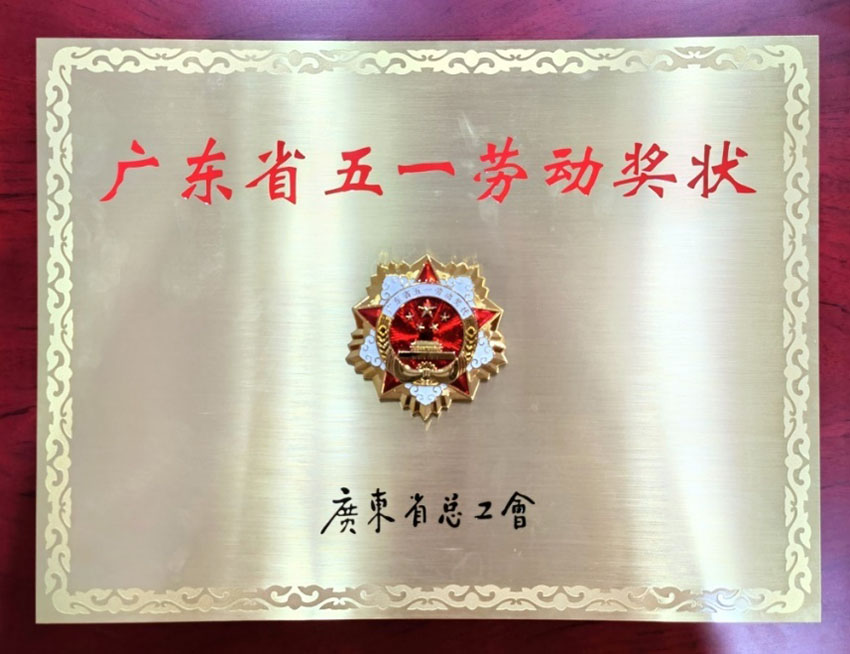 For more than 30 years, Shantou MEBO has always adhered to the principle of integrity and ingenuity. It has not only focused on the value of traditional Chinese medicine, but also been committed to its innovation. As a result, it has achieved intelligent manufacturing of traditional Chinese medicine and standardized production of TCM, as well as aseptic processing of Chinese patent medicine ointment.
  Shantou MEBO is one of the top 50 enterprises in the pharmaceutical industry and top 20 enterprises in the manufacturing of Chinese patent medicine and the processing of TCM decoction pieces in the pharmaceutical industry in Guangdong Province. As a well-known trademark in Guangdong Province, Shantou MEBO boasts large industrial output value. It is a big tax payer and a model enterprise with harmonious labor relations in Guangdong Province. Moreover, it has been recognized as high-tech enterprise and got China's GMP certification for many times, even the GMP certification of Australian TGA.
  Shantou MEBO has engaged in public welfare since its establishment. In 2008, Wenchuan earthquake occurred. Shantou MEBO donated money, as well as MEBO ointment and MEBO dermhealth cream to the disaster area; it also helped in increasing the employment of the disabled there to ensure their livelihood; at the same time, it provided assistance to patients with burns, wounds and ulcers and caring to babies with epidermolysis bullosa; since the outbreak of the COVID-19, it has donated tens of millions of yuan for epidemic prevention and control.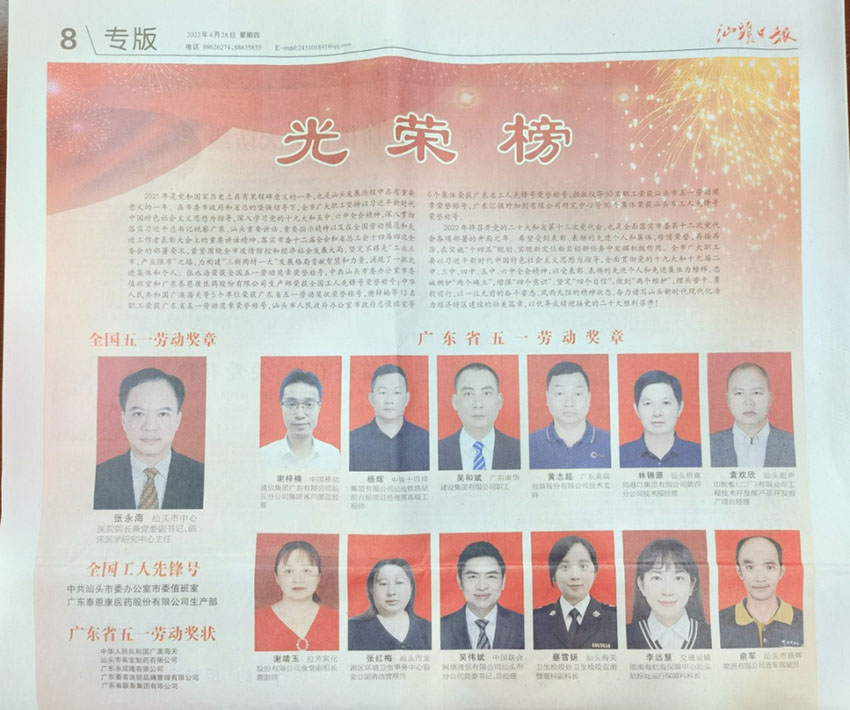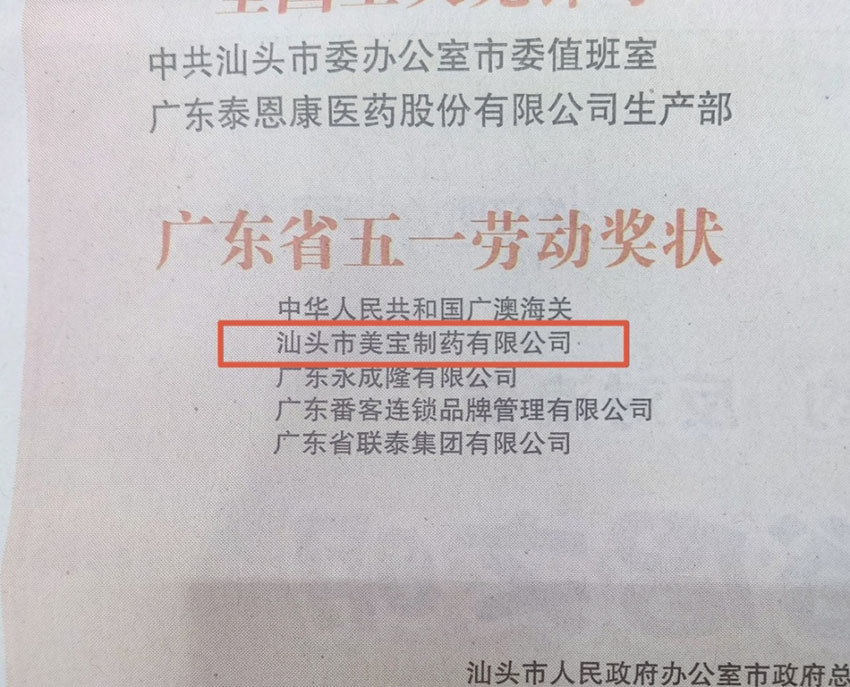 This year, Shantou MEBO won the " Labor Day Award of Guangdong Province" again. This can be attributable to its unyielding spirit, bravery and innovation ability. With the mission of "striving for human life", it is bound to bring Chinese medicine to more countries and make bigger contributions to the world. This honor will also motivate Shantou MEBO to continue to forge forward.
  As International Labor Day approaches, Shantou MEBO would like to extend holiday greetings to all front-line medical workers.