November 29, 2022
Shanghai MEBO Celebrated Its 20th Anniversary

  On November 25, the 20th anniversary of Shanghai MEBO Life Science & Technology Co., Ltd. was held in Shanghai. Yang Zhibin, President of MEBO Group, Chen Baoqi and Liu Gang, Vice Presidents of MEBO Group, attended the meeting.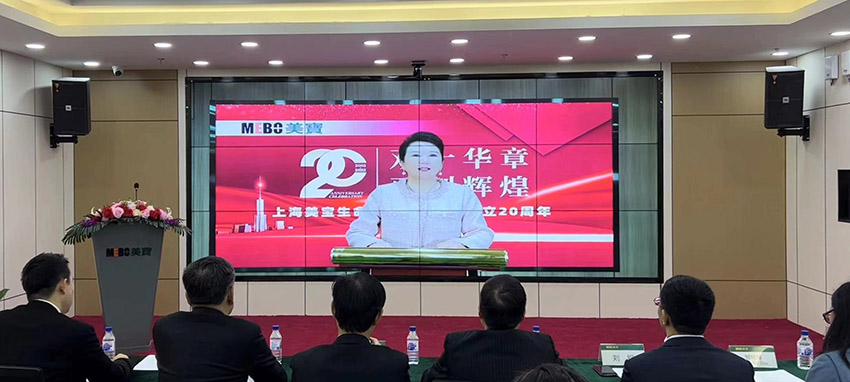 At the meeting, Li Li, the Vice Chairman of Board of Directors of MEBO Group, congratulated on the anniversary via video. She recognized the development of Shanghai MEBO in the past 20 years and hoped that it could continue to help realize Professor Rongxiang Xu 's dream: transforming technology into products and achieving the goal of striving for human life.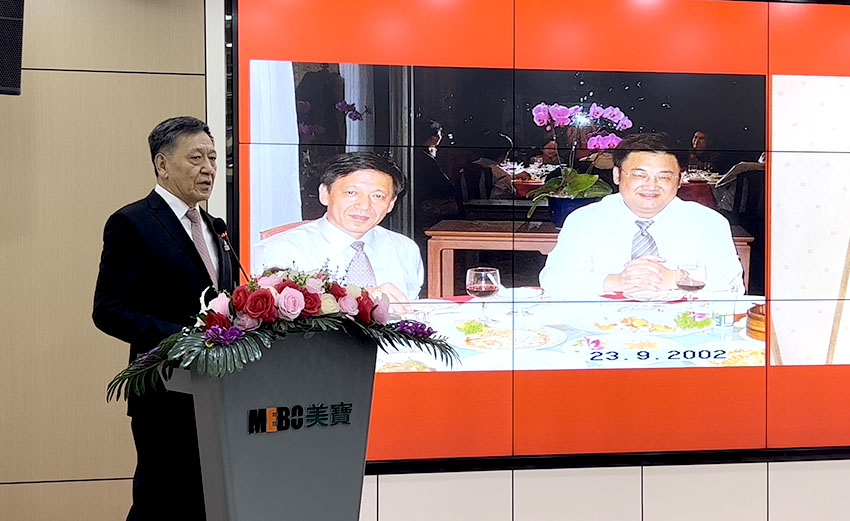 Shang Qingxin, Vice President of MEBO Group and General Manager of Shanghai MEBO, introduced the development of Shanghai MEBO in the past 20 years. During his speech, he was so excited and dropped tears. He said that Shanghai MEBO had never forgot its original aspiration during its past 20 years and it would become a high-tech enterprise focusing on R&D. In the future, it would continue to follow the established policies of MEBO Group and live up to its expectations.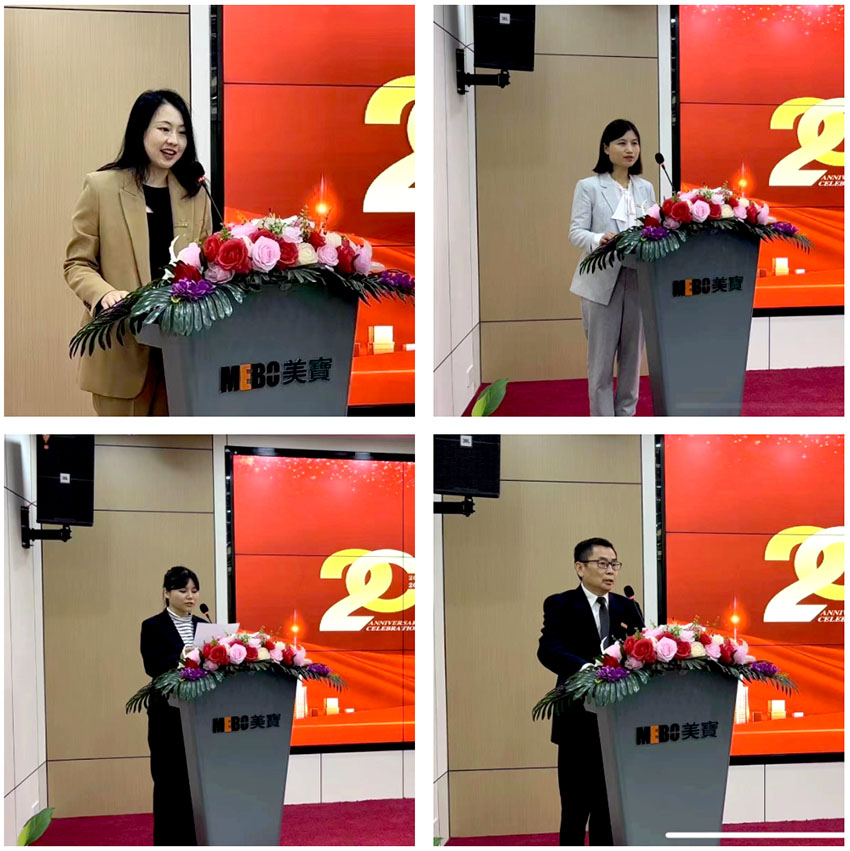 Employee representatives of Shanghai MEBO, also delivered speeches, in which they introduced their work to the guests attending the ceremony, and conveyed best wishes to MEBO Group and Shanghai MEBO, hoping to continue to contribute to the development of MEBO Group in the next 20 years, 50 years and 100 years.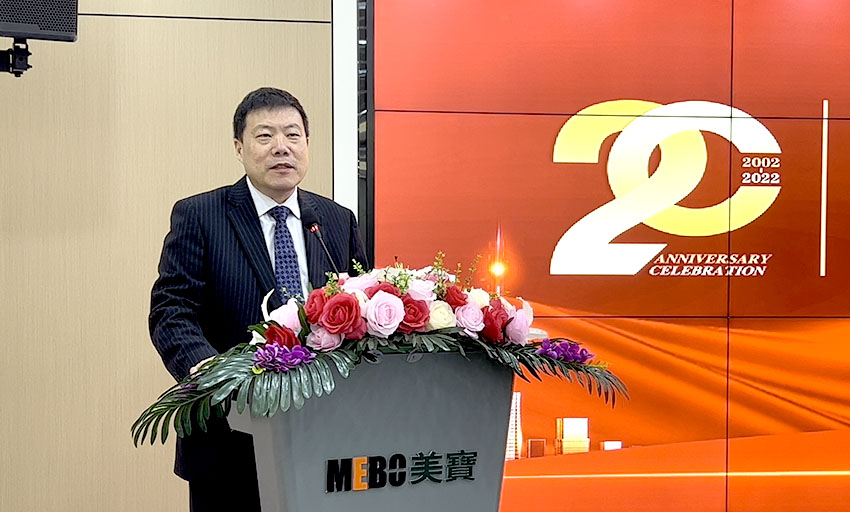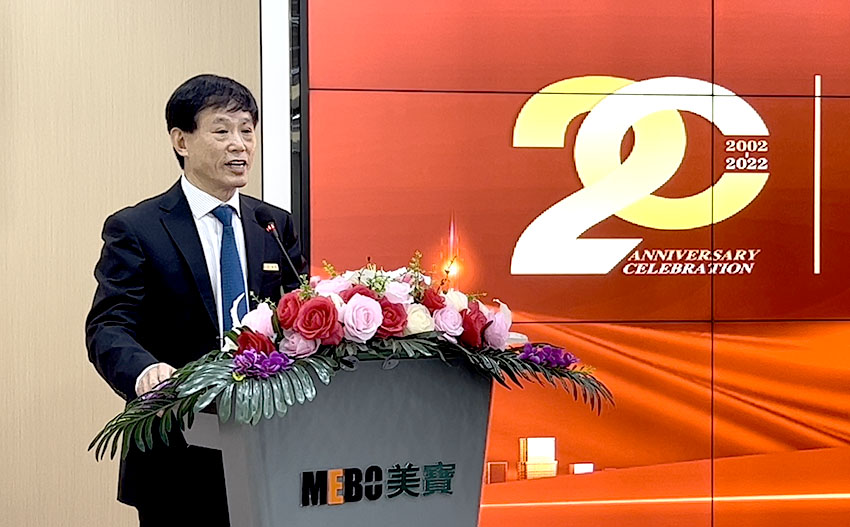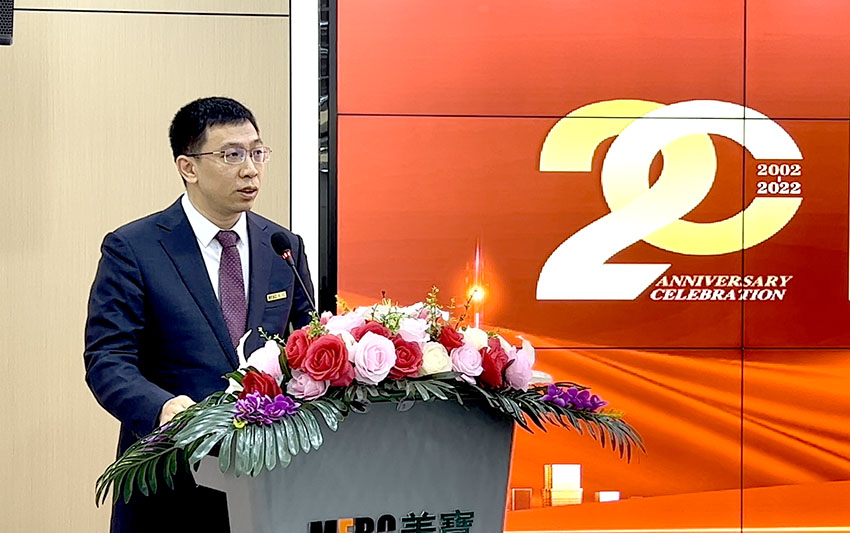 Leaders of MEBO Group addressed the ceremony to express their warmest congratulations to Shanghai MEBO and heartfelt thanks to the employees who had made efforts in and contributions to the development of Shanghai MEBO. They hoped that, under the leadership of the Board of Directors, talents could play to their strength and company could exert their advantage in R&D, so that they could make new contributions to the technological development and economic take-off of MEBO Group!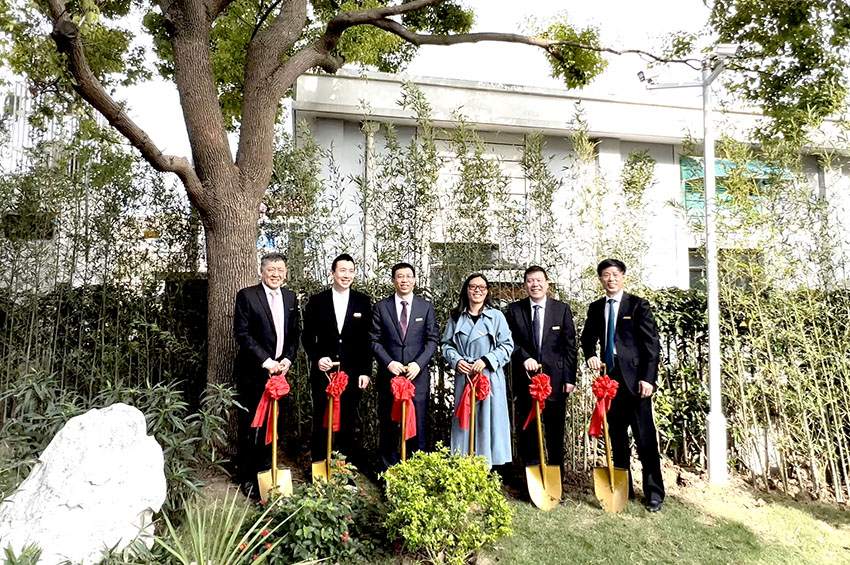 The meeting ended with employee chorus and bamboo planting ceremony. In China, bamboos symbolized "rising joint by joint steadily and prospering day by day". In the next 20 years, all employees of Shanghai MEBO would be united as one and write a more brilliant chapter!