July 09, 2021
MEBO Initiative Was Included in SDG Acceleration Platform
  On July 8, 2021 High-level Political Forum (HLPF) special events on SDG Acceleration Activities was held online. Kevin Xu was invited to attend it.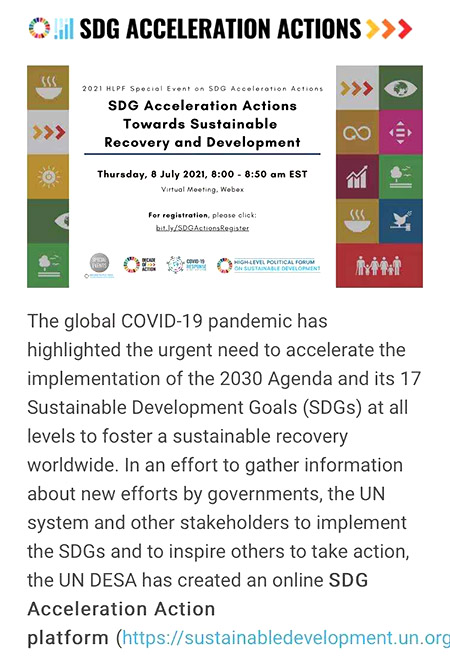 The global COVID-19 pandemic has highlighted the urgent need to accelerate the implementation of the 2030 Agenda and its 17 Sustainable Development Goals (SDGs) at all levels to foster a sustainable recovery worldwide. In an effort to gather information about new efforts by governments, the UN system and other stakeholders to implement the SDGs and to inspire others to take action, the UN DESA has created an online SDG Acceleration Action platform. MEBT training project proposed by MEBO Group in the Middle East and North Africa (i.e.36733 Initiative of the United Nations ) has also been incorporated into SDG Acceleration Platform. The project would exert a bigger influence on the Middle East and North Africa during the COVID-19.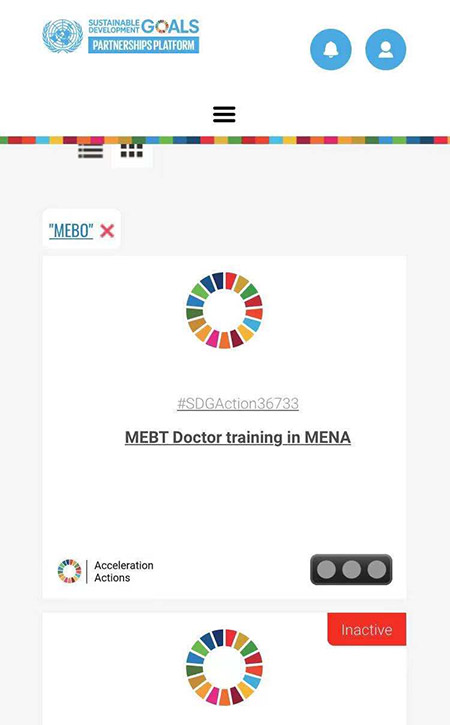 In 2020, in order to further strengthen wound management and improve the overall health of the people in the Middle East, and bring benefit to COVID-19 patients suffering from skin lesions and frostbite, MEBO Group proposed to conduct MEBT training project in the Middle East and North Africa. With this project, MEBT/MEBO knowledge could be further disseminated and skills of medical personnel there (especially underdeveloped countries such as Ethiopia and South Sudan) would be enhanced.