August 28, 2020
MEBO Group Joined the "New Champions Community"
  Recently, the World Economic Forum officially announced that MEBO Group had joined its "New Champions Community". The two parties share the same mission and value: both of them take respecting life as their ultimate goal and are committed to striving for it.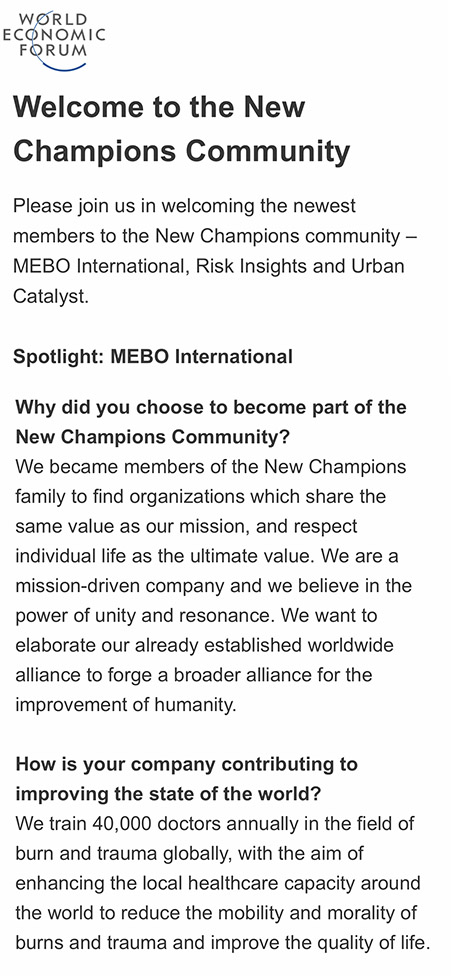 "New Champions Community" complimented MEBO's efforts to train thousands of international doctors in the field of burn treatment every year, which significantly improve health capacity of local areas and the lives of burn patients, and substantially reduce mortality rate.
  Over the years, MEBO Group, as a mission-oriented company, has made tremendous efforts in uniting international organizations with good reputation in the world, promoting human development by creating a strong international community. These efforts demonstrated the strong sense of responsibility and growing global influence of MEBO Group!
  The World Economic Forum is founded by Klaus Schwab in 1971 and headquartered in Geneva, Switzerland. The non-governmental organization holds annual meeting in Davos, Switzerland every year.