June 26, 2020
MEBO Group's Response to COVID-19 Was Recommended by Concordia as a Model
  Recently, MEBO Group's response to COVID-19 has been recommended as a good model by Concordia. Concordia highlighted that the Rongxiang Xu Bioscience Innovation Center at California State University set up COVID-19 free testing site to provide a safe testing for local communities. The testing site plays an important role in the prevention and management of COVID; Concordia also praised MEBO Group for their generosity in providing 2000 nurses from 126 hospitals with skin care products.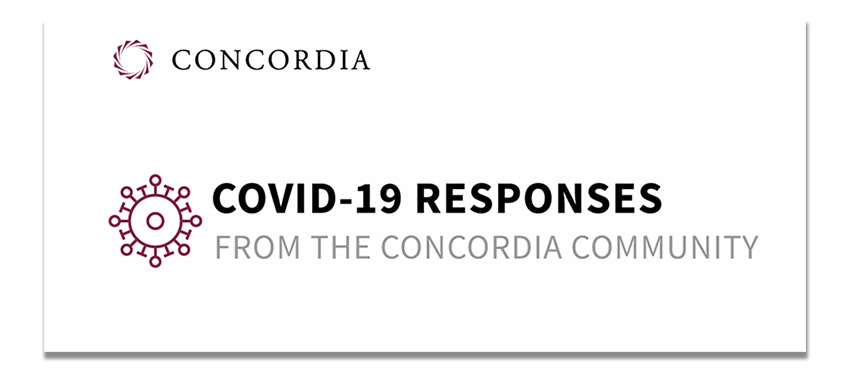 Concordia is a non-profit organization dedicated to promoting cross-border cooperation and establishing diversified partnership. Through diverse, innovative, action-oriented programs, it supports large-scale activities and enhances the social influence of these activities to build a better world. Concordia holds the American Summit in Latin America and Colombia every year, in which American politicians and Latin American leaders meet to discuss international political and economic issues. Kevin Xu, Chairman of the Board of Directors of MEBO Group, was also invited to attend the summit in 2019.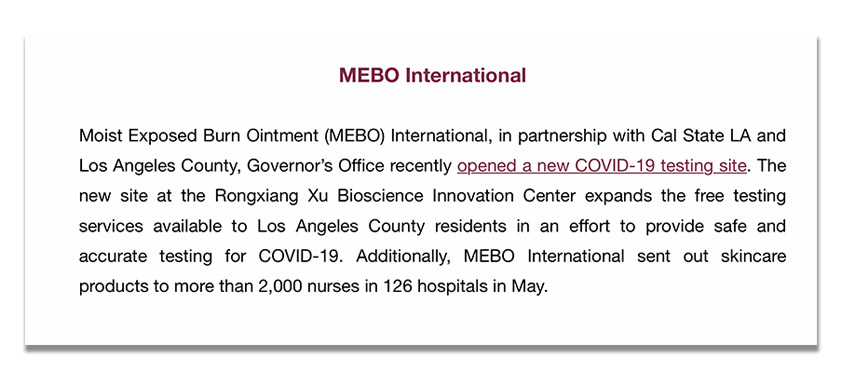 In the fight against the COVID-19, MEBO Group donated medical materials, established free testing point and a special fund, built a big data resource allocation platform, launched scientific research projects in the field of skin damage related to COVID-19 and shared its anti-epidemic experience through diversified international channels.
  As a mission-oriented enterprise, MEBO Group is always concerned the world's health issues and will continue to assume its international responsibilities. MEBO Group's international charity action has been listed into United Nations Academic Impact as a model and entered the finalist of United Nations Sustainable Development Goals (SDG) Action Award. Facing the worldwide epidemic, MEBO Group felt duty bound to take the lead and set up a good example. MEBO Group's response to COVID-19 has been published on the official website of the United Nations and highly recommended by Concordia.