October 15, 2019
Former Philippines Minister of Health visited MEBO Group
  On the afternoon of October 14, 2019, the Philippines' Former Minister of Health, Paulyn Jean R. Ubial, visited MEBO Group. Wu Yun, deputy general manager of international market of MEBO Group, and his team received the former Minister.
  During the meeting, Minister Paulyn Jean R. Ubial first expressed his gratitude for the hospitality of the MEBO Group, and then analyzed current medical system of the Philippiines and the distribution of doctors across the country. Wu Yun said that regenerative medicine technology was inexpensive in price and boasted for good curative effect, so it was very suitable to be used in the Philippines. However, the Philippine health department should have a better knowledge of traditional Chinese medicine theory through communication in medical field. Minister Paulyn Jean R. Ubial said that he was pleased to learn about the widespread use of regenerative medicine technology worldwide and welcomed the MEBO Group to have more academic and social activities in the Philippines to help their patients.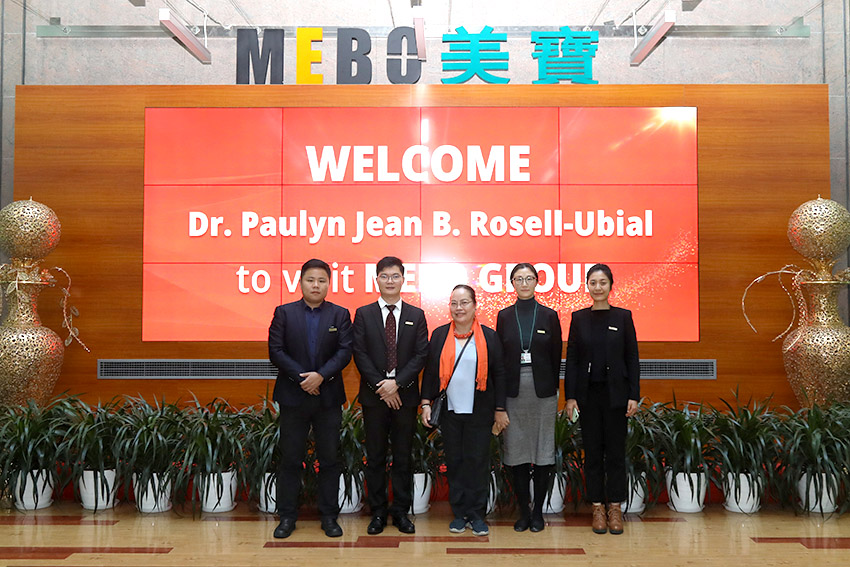 Group photo
  During this visit, both parties stated that they would carry out further in-depth cooperation through the "The Belt and Road Initiative" to bring more benefits to the Filipino people!
国际部供稿
2019年10月15日