June 25, 2019
The Global Action of MEBO International was Released in The Fortune CEO Initiative 2019 Annual Meeting Report
  On June 24, 2019, the 2019 annual meeting report of The Fortune CEO Initiative was officially released, which included the essential insights of the CEOs of the World Top 500 Enterprises on the four themes of employee engagement workforce development, technology for good and economic inclusion. The enterprises which have done extraordinary contributions in the field of social responsibility were introduced specially in the report, with an aim of inspiring the involvement of more and more CEOs in CSR to make more commitments for the betterment of the world.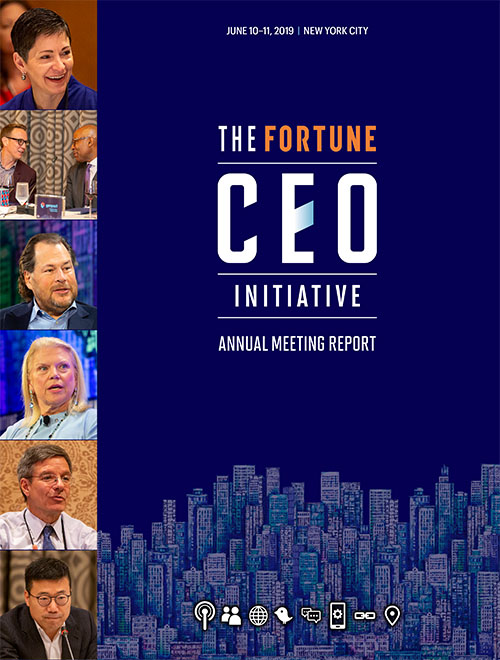 It is mentioned that in China MEBO International extended its 2016 Clinton Global Initiative (CGI) in a much larger scale. 854 training sessions of regenerative medical technology were completed in 29 provinces and in total 55552 person-times of medical and nursing professionals received training on application of regenerative medical technology in patients with burns, wounds and ulcers.
Before this, the global action of MEBO International was hailed as an action model of UNAI members in the UNAI annual commitment report, and now again the action of MEBO Group was released in the Fortune CEO Initiative 2019 Annual Meeting Report together with other world-famous enterprises including IBM.