November 14, 2023
International Basketball Star Visited MEBO Booth at CIIE
November 7th is the third day of the highly anticipated China International Import Expo (CIIE).
This year's CIIE presented high-tech products of both domestic and international brands, product launches and signings. Besides, there were many delightful surprises. At the MEBO booth, visitors were astonished to find a downsized basketball court in purple color, along with various basketball-themed elements. This unique display served as a witness of intimate cooperation between MEBO Group and the Sacramento Kings at the CIIE in Shanghai.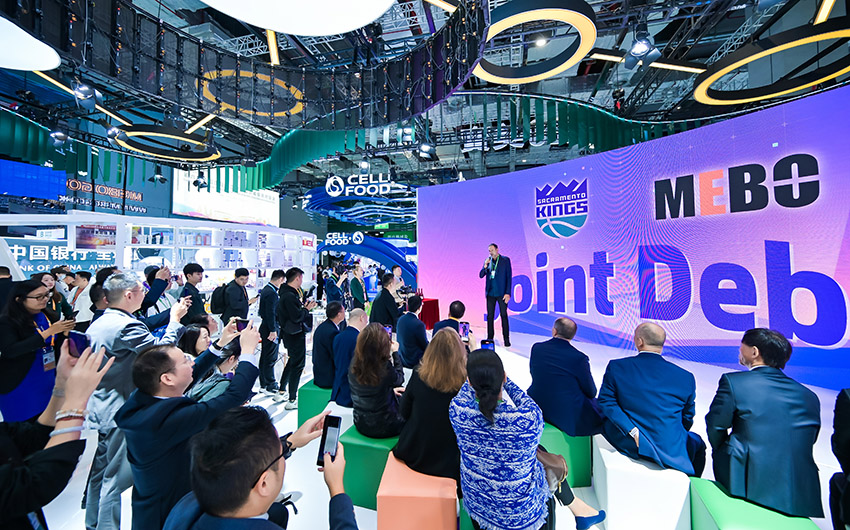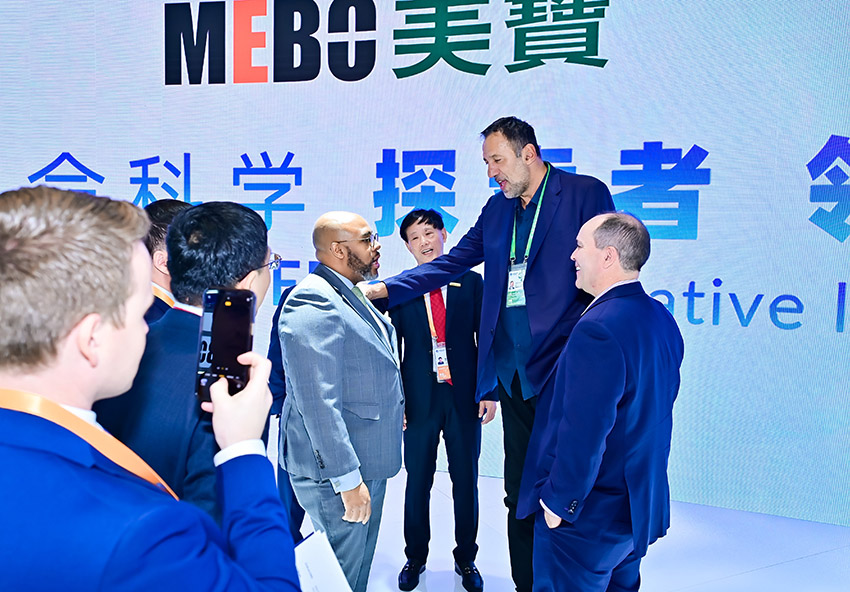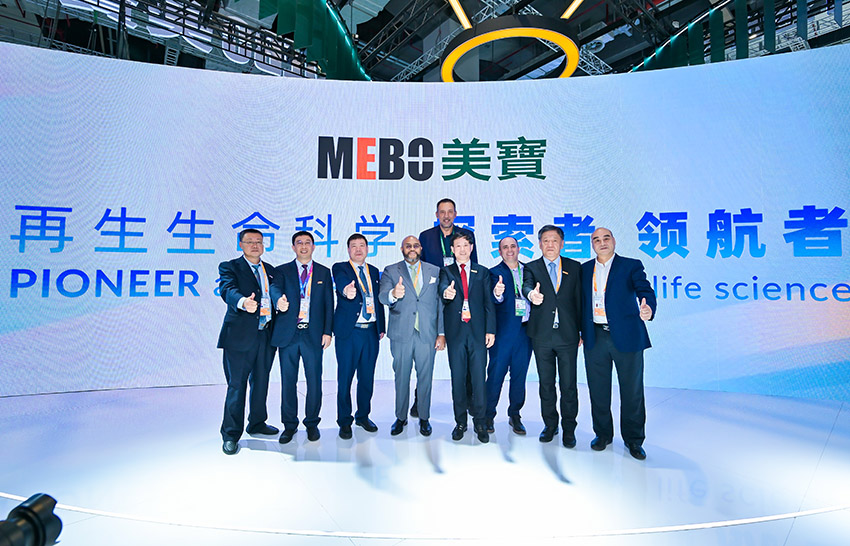 John Rinehart, the Chief Operating Officer of the Sacramento Kings, and Vlade Divac,a NBA player in the Hall of Fame and Sacramento Kings, made a special visit to the MEBO booth. They tasted Safeway delicacies, tried IMEBO products, as well as MEBO sesame oil. Divac showcased his basketball skills on MEBO's mini court, sending blessings to APEC 2023. His popularity generated buzz at the MEBO booth, creating a unique atmosphere to CIIE.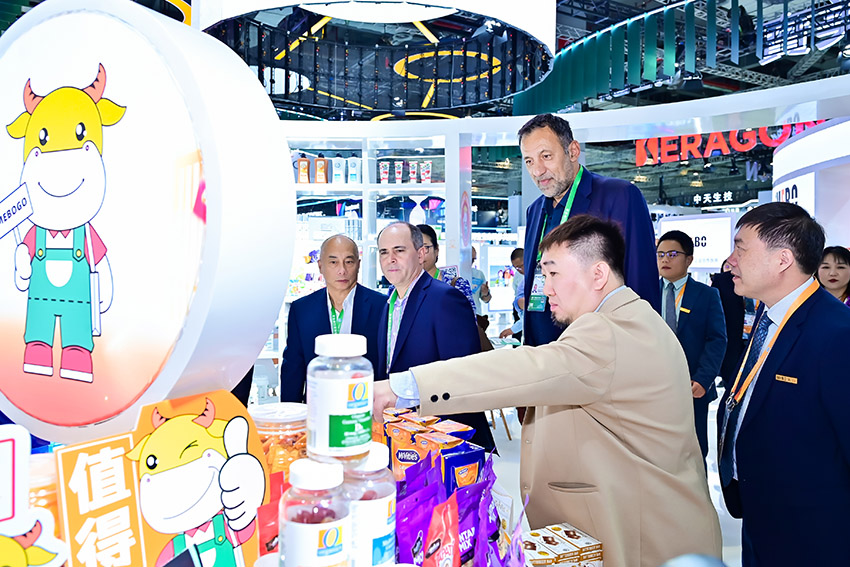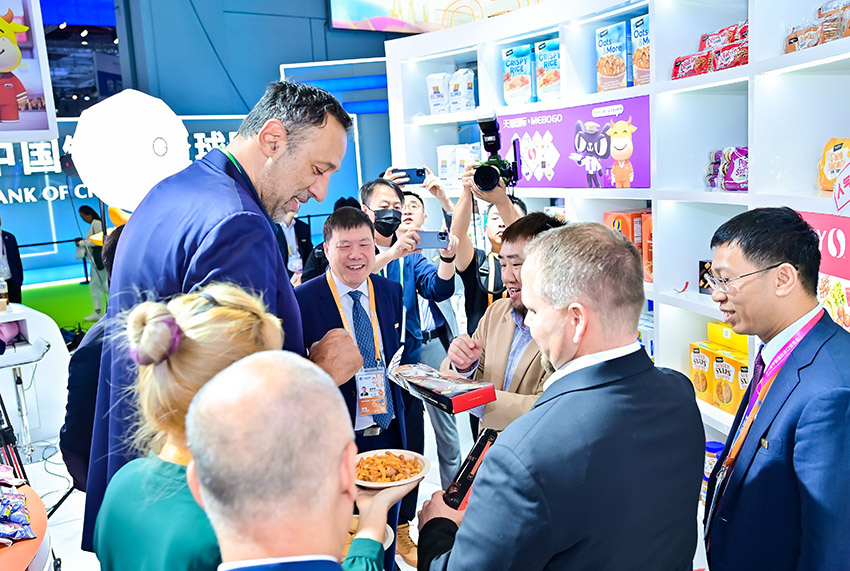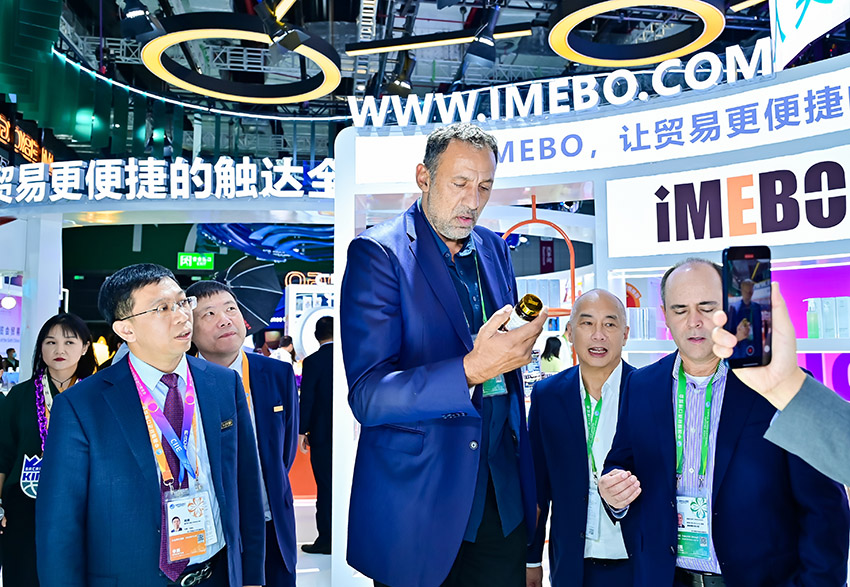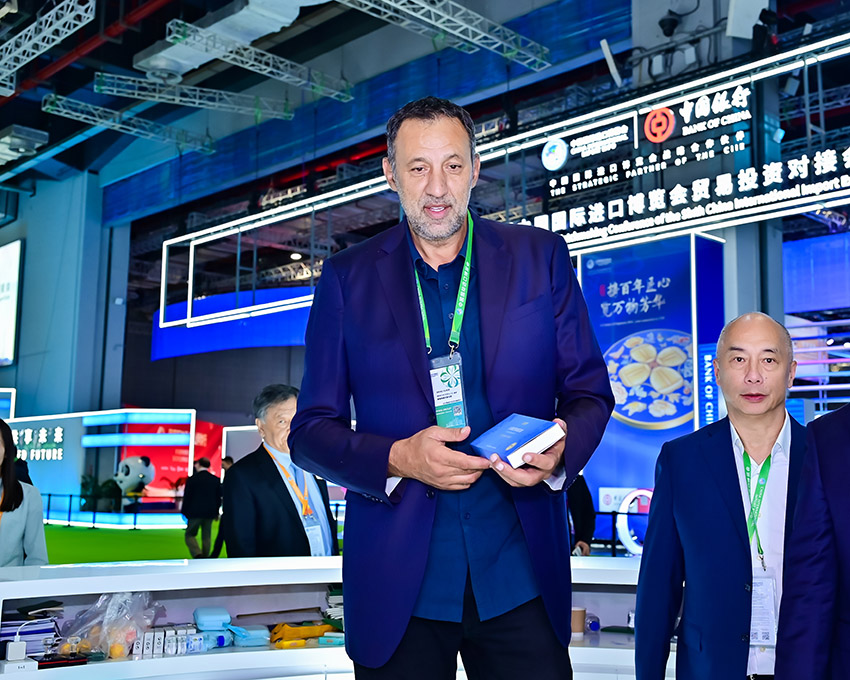 Vlade Divac used to play basketball in Lakers, Hornets, and Sacramento Kings, and was selected into NBA All-Star in 2001. He is not only a basketball legend but also a philanthropist, dedicated to humanitarian issues concerning children in Serbia and Africa. To this day, Divac still enjoys exceptional popularity in China and around the world.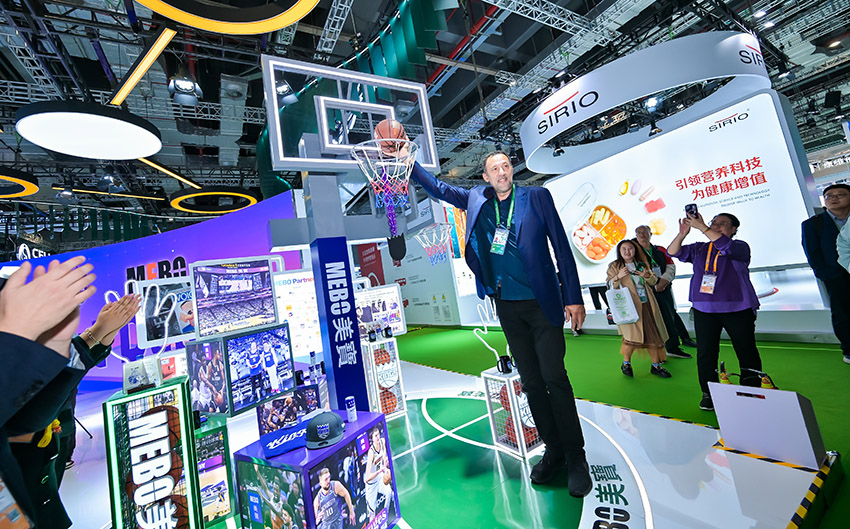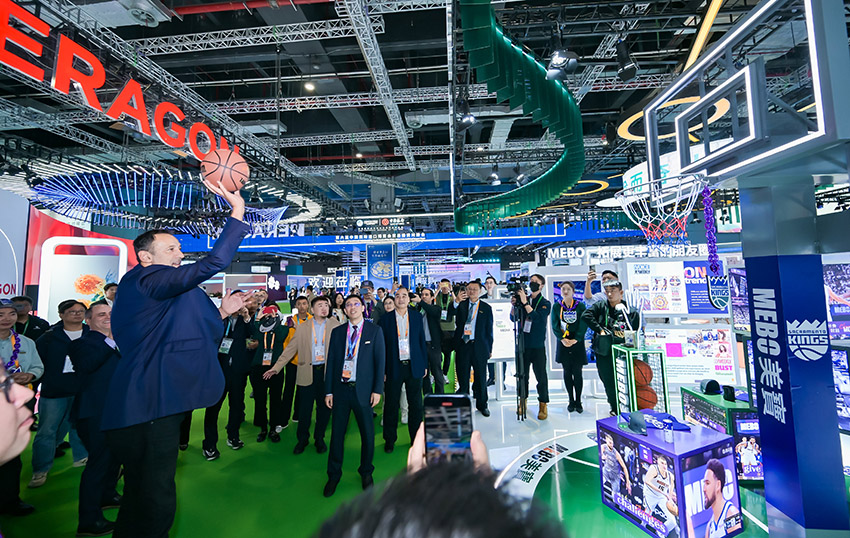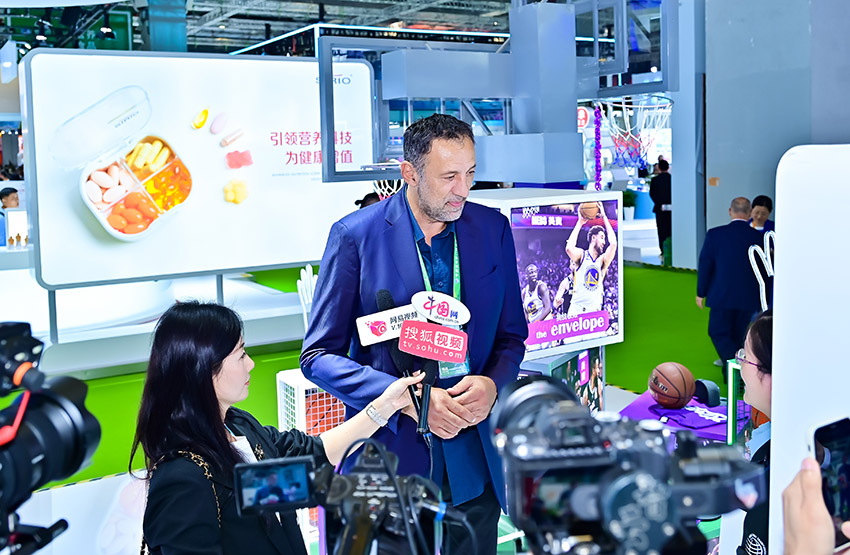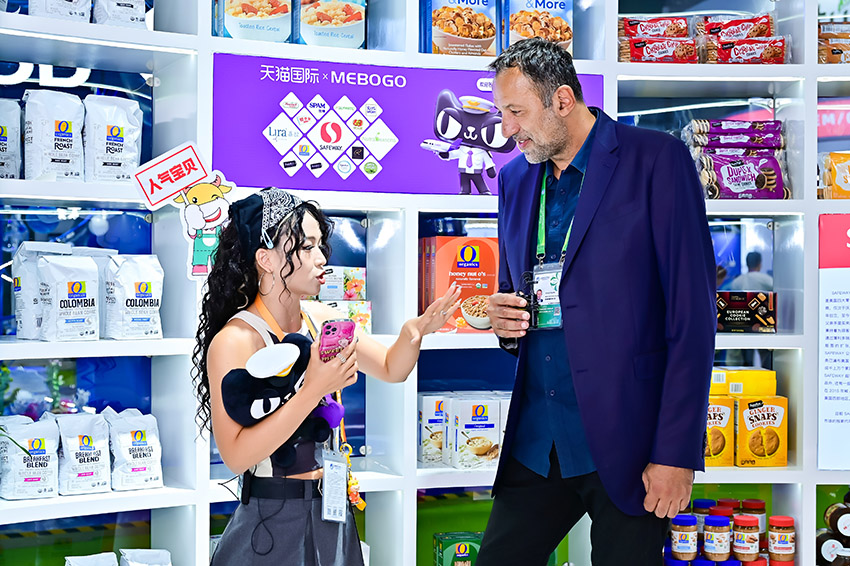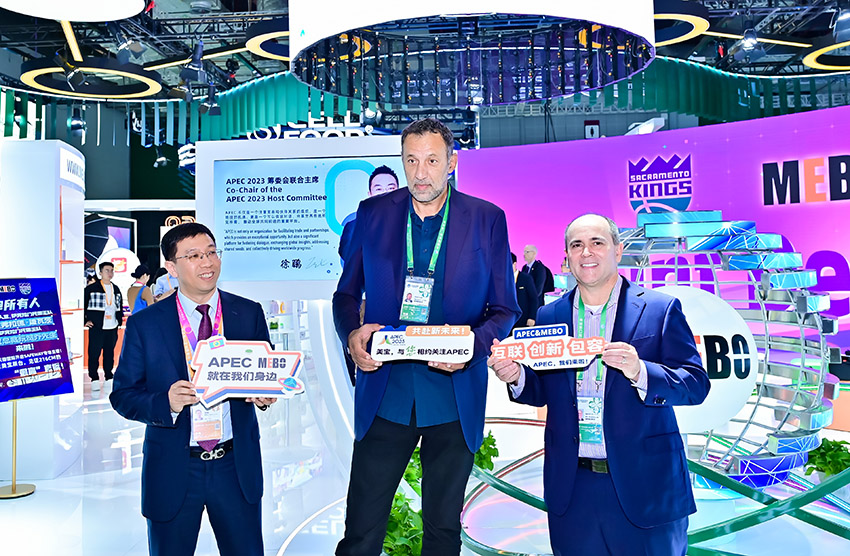 The representatives of the Sacramento Kings not only experienced MEBO's culture and witnessed MEBO's strength, but also felt the unique charm of the China International Import Expo during their visit to the MEBO booth.
During this trip, they also visited Shanghai MEBO and would be heading to Anqing to visit burn-injured children.