October 10, 2020
MEBO Group and U.S. National Academy of Engineering held E-sports Forum
  On October 8th and 9th, MEBO Group, together with the National Academy of Engineering (NAE) and North America Scholastic E-sports Federation (NASEF) held the third annual e-sports forum of the University of California at Irvine online.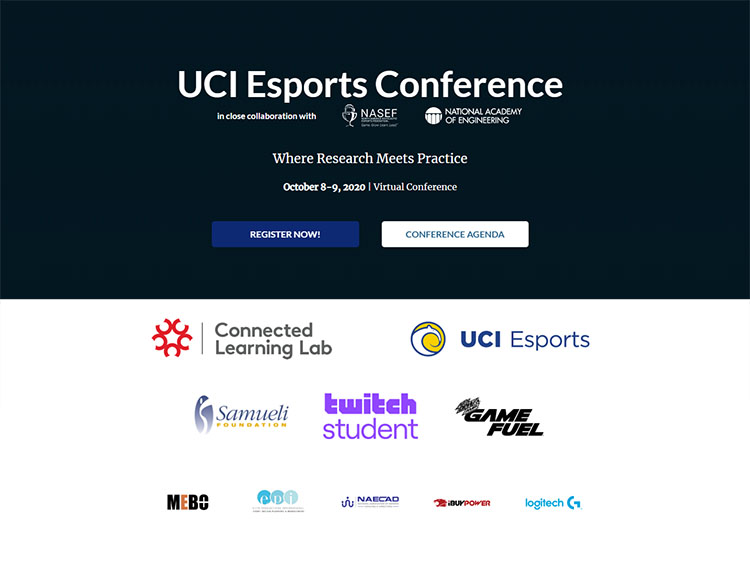 More and more cross-sector companies are casting their eyes on E-sports. This industry is a large traffic pool that is thriving. MEBO Group, a traditional enterprise with medical technology as its core, has invested in cultural industries such as e-commerce, media, film and television, animation, etc. In recent years, it tries to replenish itself with fresh blood so as to attract more young partners. This is the first time that MEBO Group has cooperated with the National Academy of Engineering to jointly promote Science, Technology, Engineering and Mathematics (STEM) to tap the potential of college students.
  Kevin Xu, chairman of the board of directors of MEBO Group and advisory director of the University of California at Irvine, said that E-sports offered a large platform for young people. MEBO Group is using such platform to form links with them.
  According to the University of California at Irvine E-sports Forum (UCI ESC), in the past five years, E-sports have received a lot of attention both from professionals and university students. High school and middle school educators are trying to incorporate E-sports into students' curricula and extracurricular activities. UCI ESC is working to unite this growing group to benefit more people.
  E-sports has attracted thousands of people from all over the world and has immense social, political and economic influence. Such influence provides a variety of opportunities to businesses, schools, and industries. As COVID-19 becomes new normal, so does social distancing. As a result, E-sports is becoming more and more popular, attracting more capital and companies to compete in this field.
  The National Academy of Engineering (National Academy of Engineering) was established in December 1964. It is the most renowned academic institution in the engineering and technology industry in the United States and one of the most influential engineering academies in the world. Being an academician of the National Academy of Engineering is the highest honor in the engineering industry. This honor awards to those who have engaged in research, practice, and education in the engineering field and have made outstanding contributions in this field.