March 23, 2022
International Experts in Regenerative Medicine Attended the 2022 WUWHS Meeting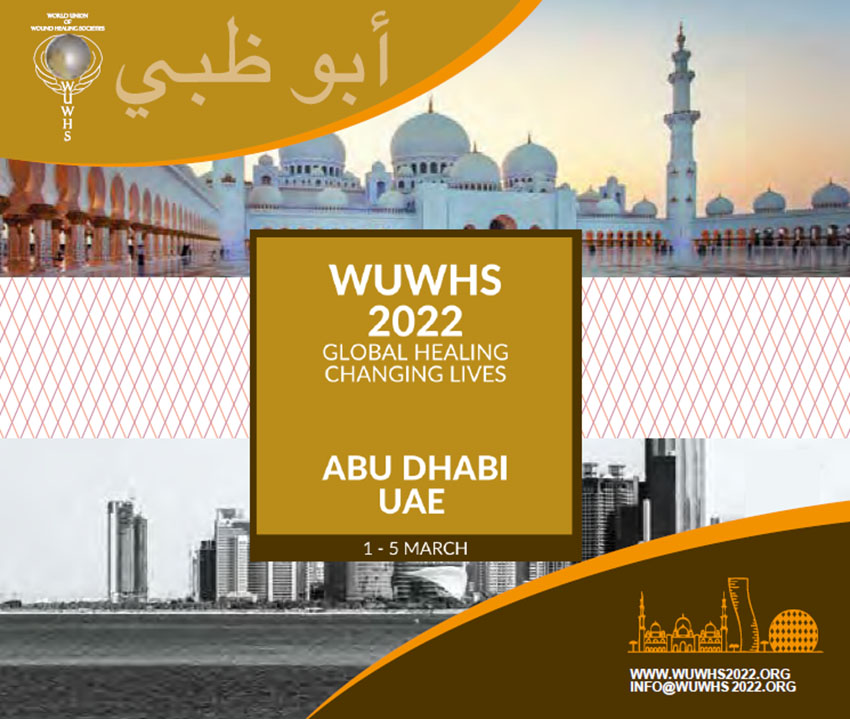 The 2022 World Union of Wound Healing Societies (WUWHS) meeting was held in Abu Dhabi, UAE both online and offline from March 1st to 5th. The five-day meeting showed the progress and latest technologies in the field of wound treatment and served as platform for experts to conduct exchange and discussions. MEBO Group participated in the meeting online and Julphar, MEBO's partner in the Middle East, attended the meeting offline with its own booth.
  Invited by the international society for regenerative medicine and wound repair, two Malaysian experts on regenerative medicine attended the meeting. Since the introduction of regenerative medical technology in Malaysia in 2004, a great number of doctors have received training on MEBO and accumulated rich application experience. During the meeting, the two experts from Malaysia not only had an in-depth discussion on regenerative medicine technology with the participants, but also shared the latest developments in this field.
  Since the establishment of the international society for regenerative medicine and wound repair in 2018, it has been committed to promoting the development of regenerative medicine through global academic exchanges. In February this year, upon the fifth anniversary of the society, the fifth regenerative medicine forum was held online. Guests from the University of California, Yale University, Cambridge University and Oxford University were invited to give speeches on the forum. Featured by global perspective and in-depth discussions, the forum played an important role in promoting global scientific development and put forward valuable suggestions for talent training in the future.
Profile:
  The World Union of Wound Healing Societies (WUWHS) was established in Australia in 2000. As a global society on wound healing, it maintained academic exchanges with more than 25,000 personnel engaging in this field around the world. The society encouraged global cooperation in education, research and clinical practice to promote the improvement of global wound management.
  The first WUWHS was held in Australia in 2000. Since then, it has held another four times in France, Canada, Japan and Italy.