November 09, 2022
Li Li, Vice Chairman of the Board of Directors of MEBO Group, Attended the Opening Ceremony of the Fifth CIIE
  On the evening of November 4, the opening ceremony of the Fifth China International Import Expo (CIIE) was held in Shanghai National Convention and Exhibition Center. Li Li, Vice Chairman of Board of Directors of MEBO Group, and Liu Gang, Vice President of MEBO Group, attended the opening ceremony.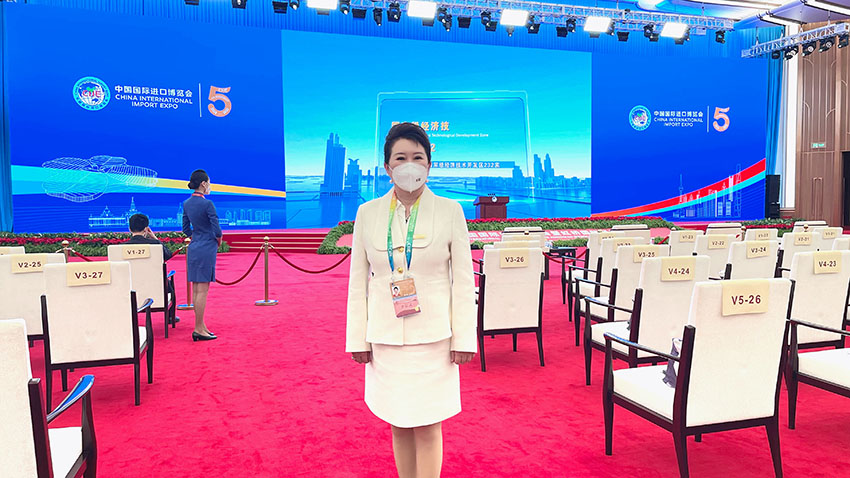 Five years ago, Xi Jinping pointed out that CIIE was to further China's openness and turn China's market into a great opportunity for the world. Now, the Expo has become a window for China to seek new development, a platform for it to promote its opening-up, and an international stage shared by all countries in the world.
  As an "old friend" of CIIE, MEBO Group was taking the lead in exploring sustainable development , bringing with it a number of initiatives to address global issues. It also displayed its new products, such as Kulia EndoVu esophagoscope, MIAGE waterless small molecule skin care products. What is more, MEBO Group invited Professor Zhu Xufeng, Executive Dean of the Global Institute of Sustainable Development of Tsinghua University, to give a lecture on carbon neutrality. MEBO Group was committed to using the power of science and technology to start a new ear of sustainable development!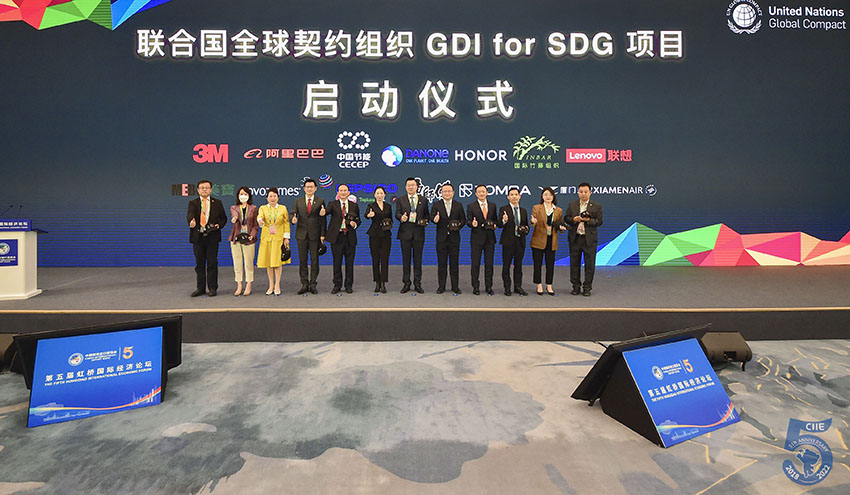 Li Li was invited to attend the parallel sub-forum "Implementing the Global Development Initiative to Build World-class Enterprise" of the Hongqiao International Economic Forum at the CIIE jointly organized by United Nations Global Compact, SASAC (State-owned Assets Supervision and Administration Commission) of The State Council of China and Ministry of Commerce of China. Together with leaders of well-known enterprises, experts and scholars, government officials and representatives of international organizations, she talked about how to build world-class enterprises and achieve the United Nations'2030 Sustainable Development Goals.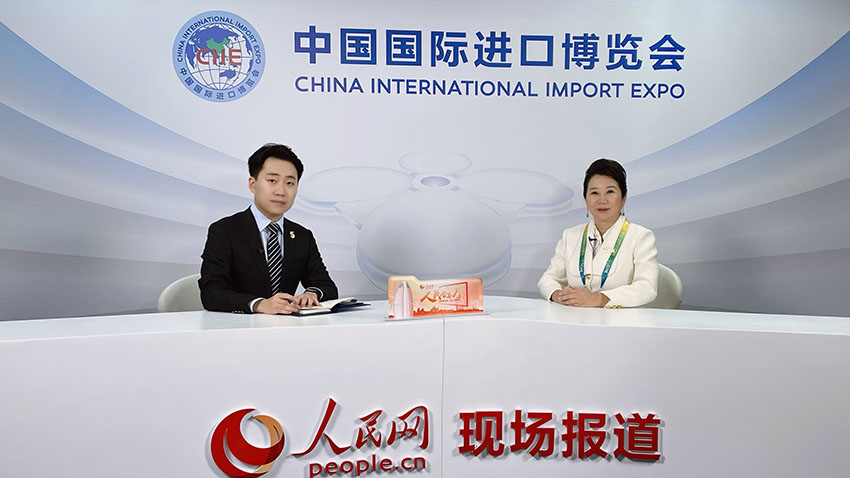 With new ideas and new actions, MEBO Group was implementing the philosophy of sustainable development in its own way at the fifth CIIE. As a company fighting for human life, it stood ready to work with its partners, including international organizations, business partners and governments of different countries, to help save our planet.