July 01, 2021
MEBO Group Celebrated the 100th Anniversary of the CPC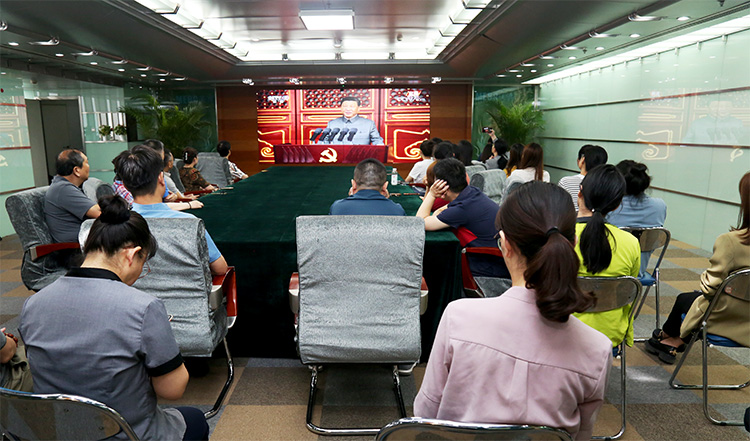 July 1, 2021 marks the 100th birthday of the Communist Party of China (CPC). To celebrate the birthday of the CPC, MEBO employees gathered together at 8 o'clock to watch live broadcast of the centennial celebration of the founding of the CPC.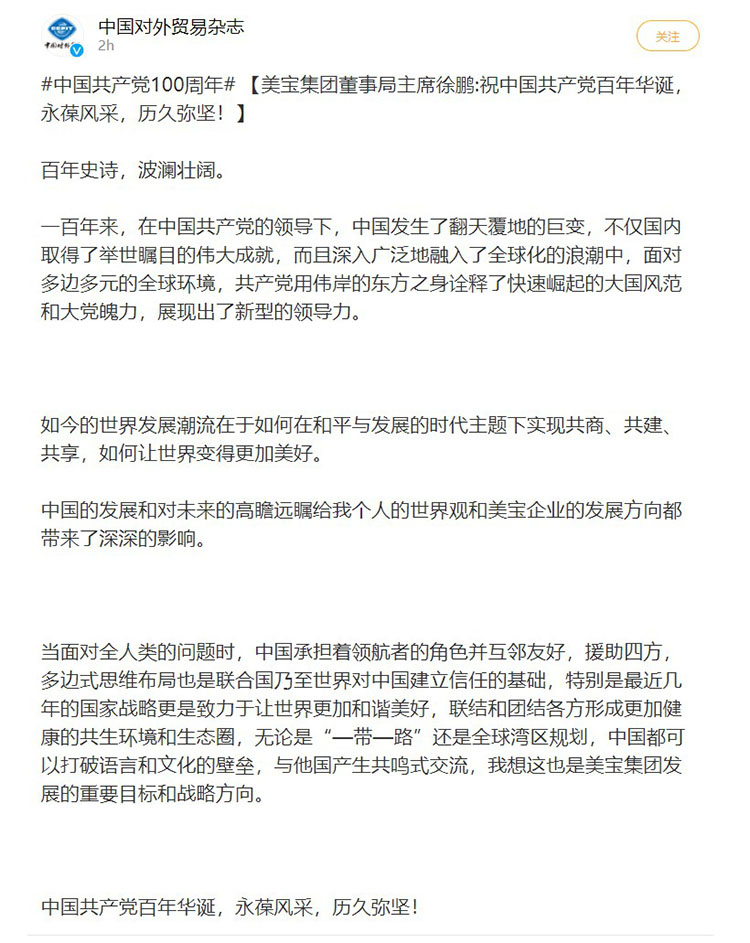 For a hundred years, the Communist Party of China has led the Chinese people to win numerous victories, get rich, and become strong. On the 100th anniversary of the Communist Party of China, Kevin Xu, Chairman of the Board of Directors of MEBO Group, expressed his sincere congratulation to the CPC by writing on the journal of China's Foreign Trade: I wish the CPC always maintain its vigor and vitality, and keep youth forever!"At the same time, he said that the foresight of the Communist Party of China had brought a profound impact on the development of MEBO Group and the spirit of the party will continue to inspire MEBO to move forward!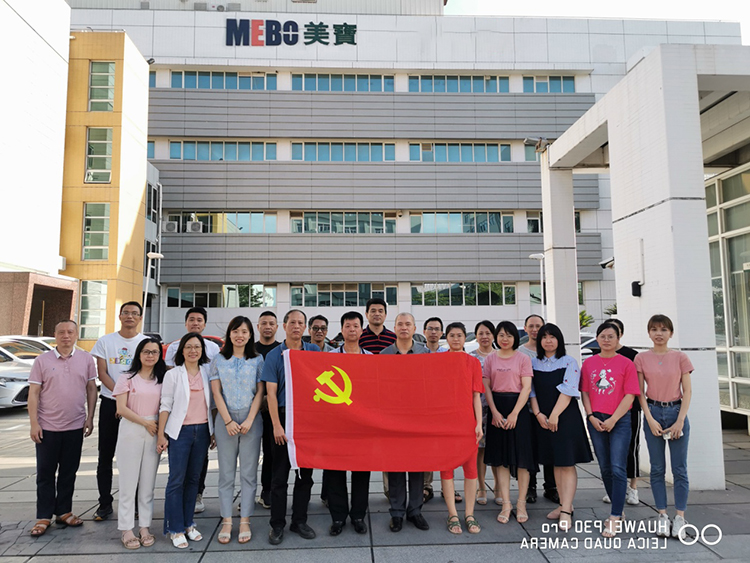 On June 30, a campaign, entitled "Learning Party History, Enhancing Wisdom, and Promoting Development", was carried out in MEBO Group. All party members, managers, and young employees participated in the activity to learn lessons from history of the party. In the journey ahead, we will continue to fulfill our original aspiration and promote high-quality development of MEBO Group.
  Under the leadership of the Party Central Committee with General Secretary Xi Jinping at the core, new historic achievements have been made in various undertakings! Standing at a new starting point and looking forward to new journey, MEBO Group will, under the great leadership of the party, continue to struggle for human life, and make contribution to the realization of Chinese dream!