May 24, 2021
The Complete Book of Treatment of Wounds and Ulcers was included in NLM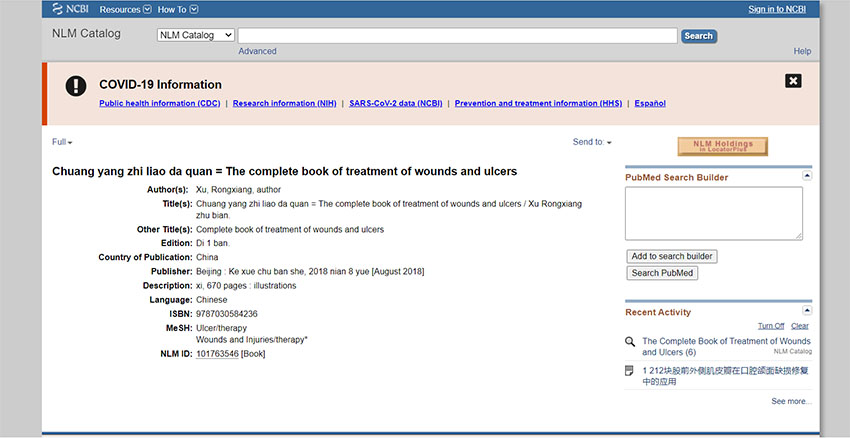 A few days ago, an important academic monographs on regenerative medical technology for burns, wounds and ulcers published by Science Press, The Complete Book of Treatment of Wounds and Ulcers was included in United States National Library of Medicine (NLM). his previous books, including "Burns Regenerative Medicine and Therapy" "The Complete Book of Burns Treatment", "Blue Book of Burn Medical Technology", and "Human Body Regenerative Restoration Science", also had been included in NLM.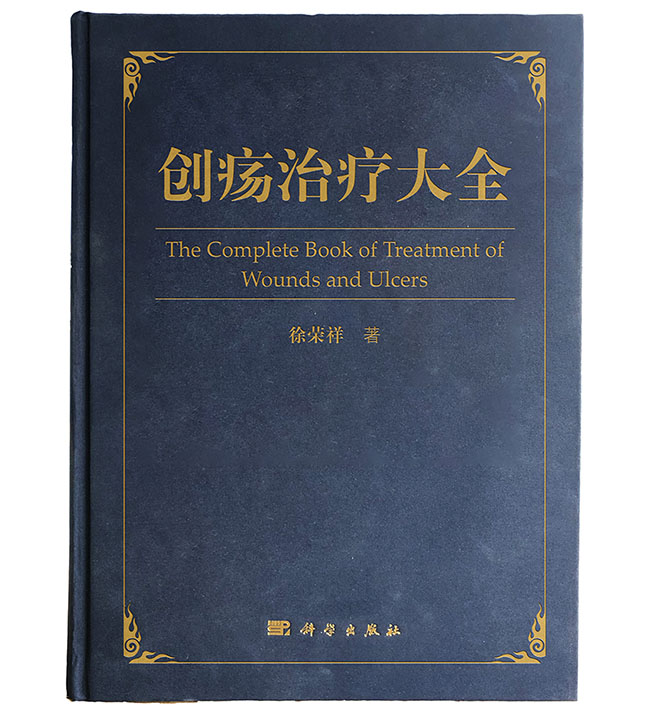 The book was published in August 2018. It systematically introduces the basic theories and research progress of regenerative medical technology and more than 40 types of wounds and ulcers with more than 100 typical cases. For research personnel and teachers and students of medical schools, it provides important reference. In 2008, Professor Rongxiang Xu planed to publish the this book after The Complete Book of Burn Treatment was published by the China Science and Technology Press.
  NLM was established in 1836 and is managed by the U.S. Federal Government. It is the world's largest medical library and contains nearly 12 million medical monographs, books, journals, technical reports, manuscripts, microfilms, photos and videos. It provides information services for both scientific research and the public and is searched billions of times by millions of people around the world every year. It is the publisher of SNOMED CT, too.