August 20, 2019
Moisture Exposed Burn Ointment (MEBO) Entered the Drug List for Basic Medical Insurance, Work-Related Injury Insurance, Unemployment Insurance And Maternity Insurance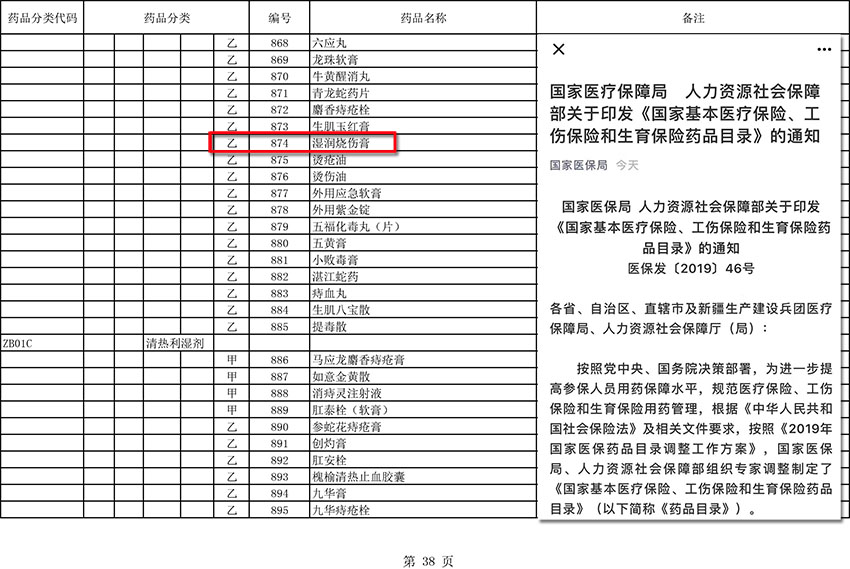 On August 20, 2019, Ministry of Human Resources and Social Security of the People's Republic Of China and National Medical Insurance Administration issued Notice on Printing and Distributing of Drug List for Basic Medical Insurance, Work-Related Injury Insurance, Unemployment Insurance And Maternity Insurance. Moisture Exposed Burn Ointment produced by Shantou MEBO Pharmaceutical Co., Ltd. entered the list.
  As a core medicine for regenerative medical technology of burns, wounds and ulcers, MEBO obtains many patents. It is being used by more than 60,000 medical institutions. It benefits millions of patients suffering from burns, wounds and ulcers every year, improves their cure rate, and reduces their disability rate and death rate.
  The adjustment of drug list is the first one of its kind after the establishment of national medical insurance administration. All selected drugs have very high clinical value . After the adjustment, medicine quality will be better guaranteed.