June 09, 2022
Kevin Xu Attend the Summit of the Americas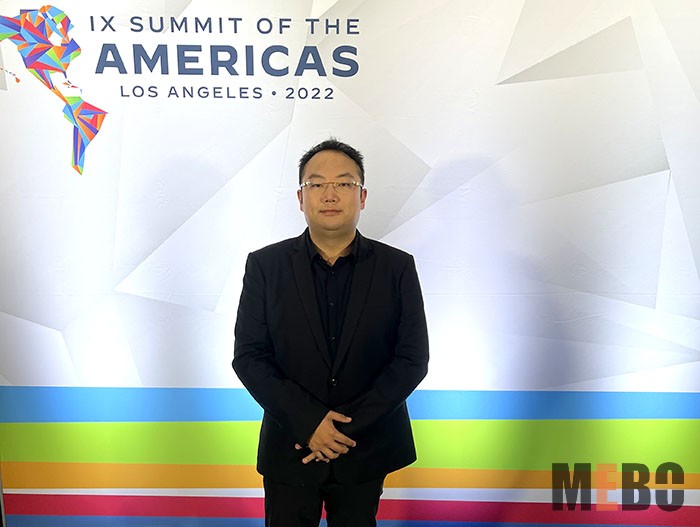 The IX Summit of the Americas was held in Los Angeles from June 6 to 10.
  The summit focused on how to "build a sustainable, resilient and equitable future". All parties would make commitments and take concrete actions to improve their response to pandemic and their resilience to promote green and equitable recovery. Kevin Xu was invited to attend the summit. During the meeting, he proposed to intensify the training of doctors in the fields of burns, wounds and ulcers in the Americas in order to better cope with the impact of natural disasters and global warming.
  The 9th Civil Society Forum, the 6th Americas Youth Forum, and the 4th Americas CEO Summit were held during the summit. They all aimed to promote dialogue between governmental organizations, businesses and people and better response to issues related to social inclusion, economic recovery, climate change, democracy and digital transformation.
  Previously, MEBO Group launched Wave of Restoration: New MEBT Training in Latin to provide training on MEBT/MEBO for medical personnel and on disaster relief in Latin America such as Puerto Rico, Panama, Ecuador, Colombia, Costa Rica, Dominican Republic, Chile and Cuba.