September 12, 2023
MEBO Group Attended the 2023 CIFIT
  On September 8, the 23rd China International Fair for Investment and Trade (CIFIT), hosted by the Ministry of Commerce of the People's Republic of China, was held in Xiamen, Fujian Province. Foreign countries and regions, international organizations, Chinese and foreign institutions, as well as renowned enterprises attended the event to seek mutual development and a win-win future. Li Li, the Vice Chairman of Board of Directors of MEBO Group, was invited to attend the opening ceremony.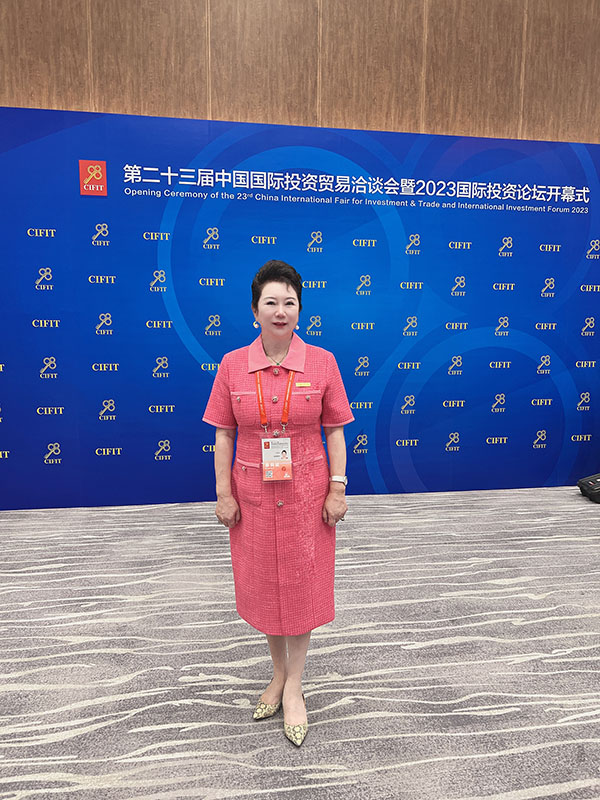 102 countries and regions attended the event. Dozens of international organizations, including the United Nations Conference on Trade and Development (UNCTAD), the United Nations Industrial Development Organization (UNIDO), the Shanghai Cooperation Organization (SCO), and the Organisation for Economic Co-operation and Development (OECD), participated in the related activities. Additionally, the event featured 62 forums and seminars, along with 36 investment negotiations, project dockings, and investment-related inspections.
  As one of the world's largest and most influential international investment events, this year's CIFIT would release authoritative reports to provide professional references and guidance for international two-way investments.
  As an international public platform for global development, this year's CIFIT would enable participating countries to expand openness, deepen investment cooperation, and share more development opportunities for a better future.