September 08, 2020
Online Review of Regenerative Medicine Cases in Mongolia Was Held
  On September 5, 2020, "2020 Regenerative Medicine Case Review", jointly sponsored by the International Society for Regenerative Medicine and Wound Repair and Mongolian Central Hospital was successfully held online. More than 60 experts from 10 major hospitals in Ulaanbaatar participated in this event. Director Fang Jinyong was invited as a guest judge to evaluate experts' performance and provide professional comments on each case.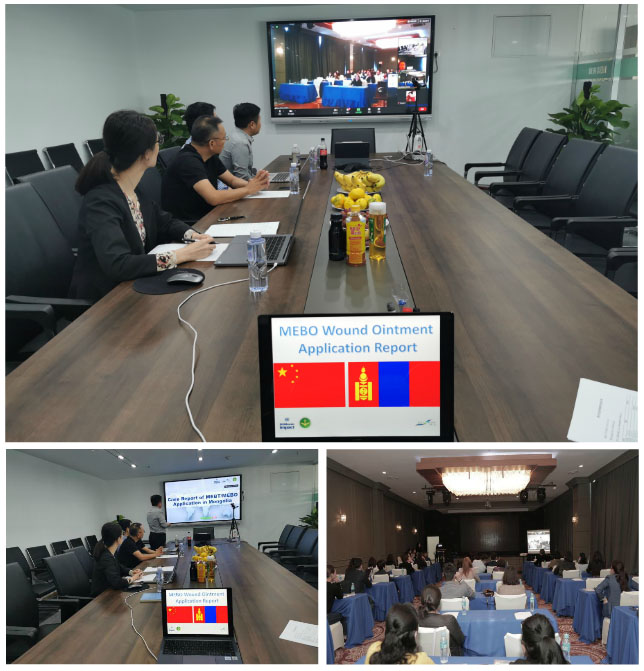 First, the Mongolian marketing manager of MEBO Group introduced the proceeding of the event, as well as scoring standards to experts present. Then the manager announced the start of the event. There were eleven local regenerative medicine experts interacting with participants online.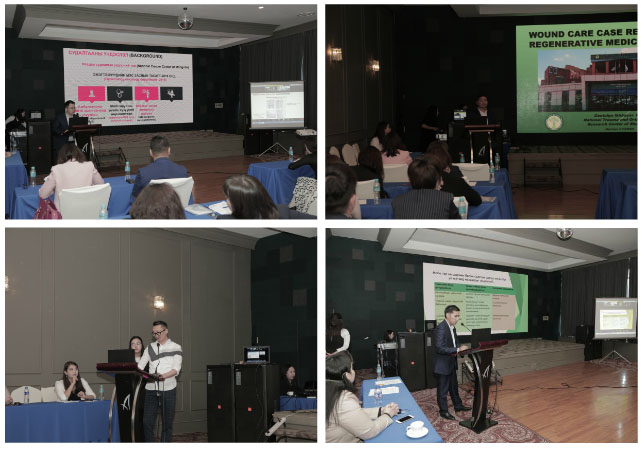 Firstly, Director Dr. Gantulga from the Research Center of the Central Hospital gave an explanation on the application of MEBO combined with skin grafting on trauma, electric burns, frostbite,
etc.; then Dr. Amarsanaa conducted a controlled study on patients with cervical erosion and cervical ectropion. Dr. Jimsee shared the clinical effect of MEBO on diabetic foot; Dr. Urantsetseg
explained the function of MEBO in inhibiting pigmentation; Dr. Narantungalag shared his experience in treating large-area and deep burns; Dr. Uuganbayar focused on cases of skin damage caused by
magnesium sulfate extravasation; Dr. Munkhbayar talked about the effect of MEBO in inhibiting scar formation; Dr. Tuya gave a lecture on the treatment of abscesses caused by MRSA i

  During the four-hour event, the experts had a in-depth exchange. Subsequently, Director Fang Jinyong evaluated the performance of experts one by one. Finally, the host announced the names of the top four experts and presented awards to them.nfection.
  Under the global epidemic, this online event has achieved very good results in improving experts' knowledge about regenerative medicine, learning standard treatment methods, and expanding indications of regenerative medicine. Dr. Gantulga said, " the epidemic has made our gathering impossible, but regenerative medicine and MEBO spirit are always with us."