November 26, 2018
MEBO Group Graces the Scene of CIIE, Making Regenerative Life Science a Highlight
  According to news on November 6, the First China International Import Expo (CIIE), which has gathered worldwide spotlight, was opened in Shanghai on November 5. As a representative enterprise of California, the US, MEBO Group attended the expo and drew wide attention from a large number of sourcing companies and media agencies.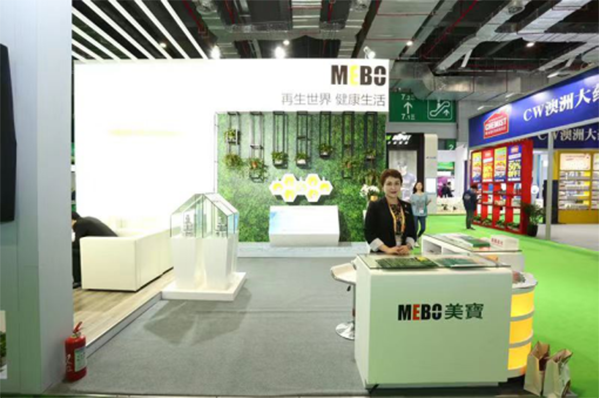 Xu Peng, a member of the delegation of California, the US and current Board Chairman and CEO of MEBO Group, said that regenerative life science is an exciting industry, with main tasks like relieving people's pain by producing quality, innovative products, and helping them regain health and maintain the best physical condition. MEBO Group boasts a host of innovative, science-based patented formulas, and natural and organic plants. Those offerings can support, enhance and release the regenerative potential of human body, thus enabling a self-healing process in human body.
  Science and technology has global and times-enabled features. As of today, expanding Chinese market has been the common goal of many enterprises in California. As a saying goes, "cooperation leads to win-win, and sharing enables development". For the delegation members of California, they come to China not only to realize cooperation, but also to build a platform. The objective is to make more people learn about China's investment environment, further enhance their communication and cooperation with China's universities in scientific research and talent training, and facilitate the "going global" strategy of China's medicine industry.
  Founded in 1987, MEBO Group is a leading enterprise in the field of burn wound regeneration medical technology. Over the past 30 years, MEBO Group has been committed to the spreading of burn wound regeneration medical technology with Chinese features worldwide. As a multi-national enterprise taking roots in China, MEBO Group will show its unique role in boosting the global development of China's herbal medicine.