June 14, 2018
Graduation Ceremony of Rongxiang Xu College of Health and Human Services
  Rongxiang Xu College of Health and Human Services is holding its 2018 graduation ceremony. Li Li, Chairman of the Rongxiang Xu Foundation, has attended the graduation ceremony of Rongxiang Xu University as a member of school board for three consecutive years.
  On May 23, 2018, the grand ceremony of Rongxiang Xu College of Health and Human Services (Rongxiang Xu College) was held. On this day, nearly 2,000 students graduating from Rongxiang Xu College will walk out of the University.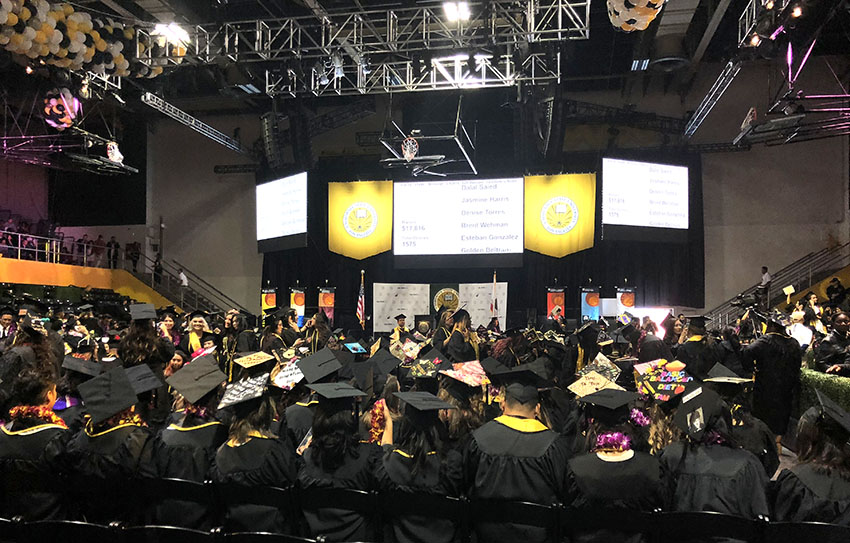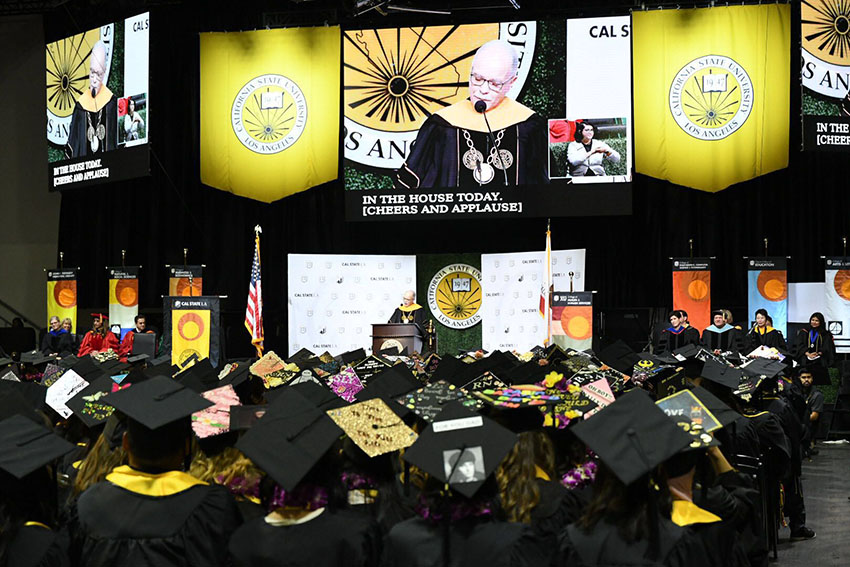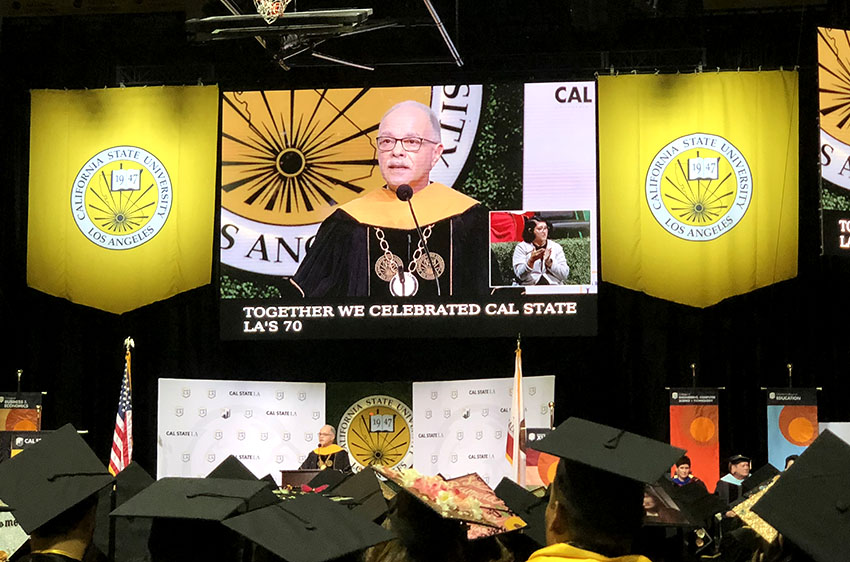 This is the first college to be named after a person for the past 70 years since the establishment of this university. Prof. William Covino, President of Los Angeles State University, Jose Gomez, Vice President of the University of Los Angeles, and Dr. Janet Dial, Vice President, and employees of the MEBO Group attended the graduation ceremony.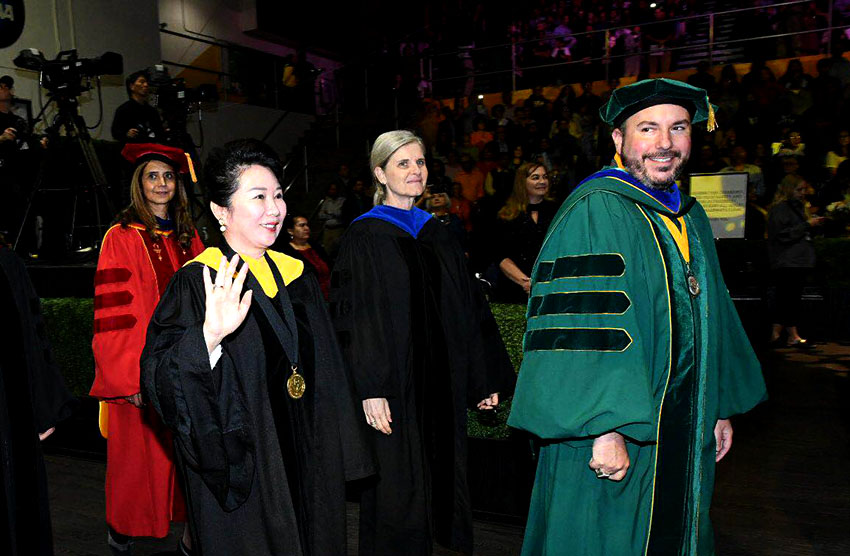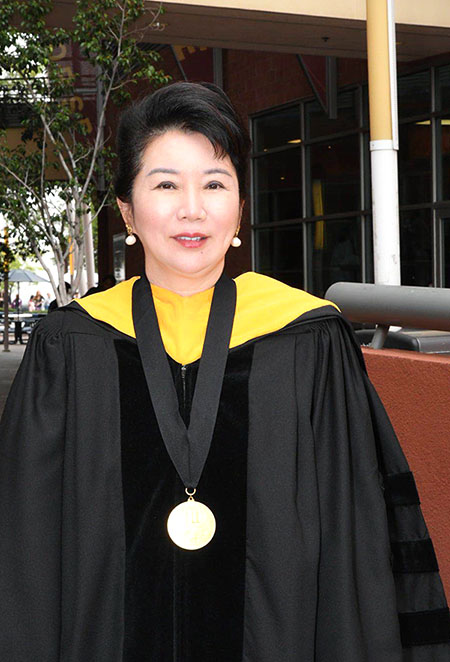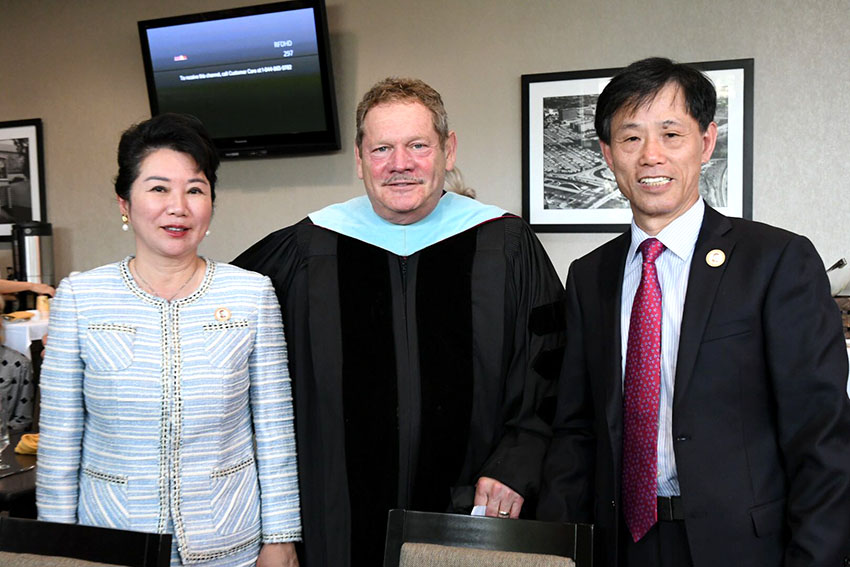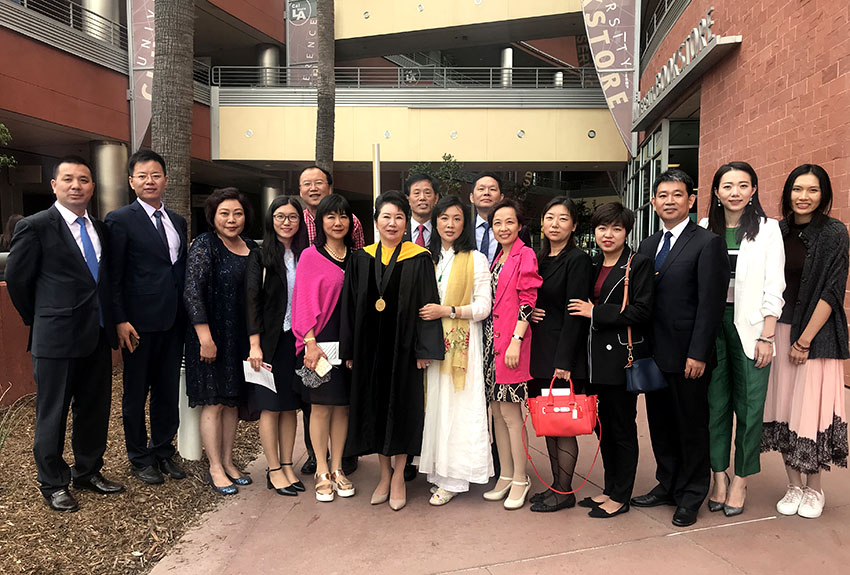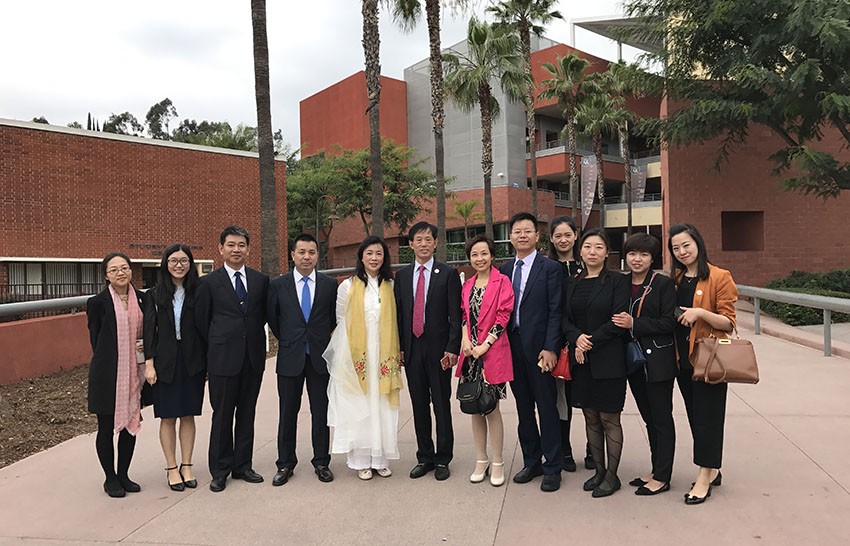 Dr. Li Li, member of school board, and other school leaders witnessed diploma presentation ceremony.
  Nursing School is the only patient care unit among 23 branch schools of California State University. It is one of the top 100 nursing schools in the United States.
  Nursing college of Rongxiang Xu College won the American Higher Education Diversity Excellence Award again in 2017.