Broken or Lost Finger Regeneration
Regenerative Therapy Routines:
Sterilize and clean the peripheral healthy skins around the wounds first. Only banding wires are permitted for the artery hemostasis. No debridement or disinfection is allowed to be performed on the wounds. For dilacerated tissues, after sewed up, apply with large doses of MEBO wound ointment directly onto the wounds and then covered with MEBO dressing for accelerating wound healing. Half an hour later, change the dressing. Every morning, clean the deposition on the wounds. Continue with the treatment of BRT with MEBT/MEBO and change the dressing every four hours until the broken or lost finger regenerates. During the cleaning, avoid any further damage, any bleeding and any pain to the wounds.
Case One: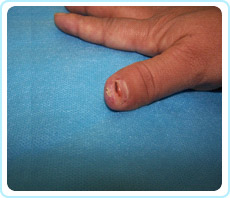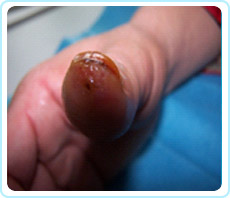 Case Two: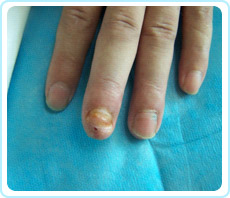 Case Three:

Case Four:
Case Five:
Case Six:
Case Seven: