Ms. Li Li, President of National Rongxiang Xu Foundation and chairwoman of MEBO International Group, visited Nankai University (NKU) upon invitation on Oct. 16 and 17, 2016.
Oct. 17 marks the 97th anniversary of NKU. Ms. Li Li upon invitation visited the university and attended the anniversary celebration event in which NKU spoke highly of Ms. Li Li who, as an outstanding American Chinese entrepreneur, has made great contributions to promoting the development of Human Body Regenerative Restoration Science and burn wound therapy as well as the international healthcare communication, and said they warmly welcome Ms. Li Li visiting the university as a special guest.
Along with Ms. Li Li, Wen Gui-fan (President of LA Chinese Forum and NKU Alumni Association in LA), Liu Zhuo (President of US News Express), Yang Zhi-bin (Vice President of MEBO International), Chen Bao-qi (Vice President of MEBO International) , Xu Zeng-lu (Chief scientist of MEBO International) and Fang Jin-yong (Director of Rongxiang Regenerative Medicine Research Laboratory) also visited the university. Wei Da-peng (Secretary of CPC Committee in NKU), Zhu Guang-lei (Vice President of NKU) and Ding Feng (Director of Development Committee Office) greeted Ms. Li Li and the party warmly upon arrival. Furthermore, Zeng Li-jian (Secretary General of NKU Alumni Association and Director of NKU Alumni Affairs Office) accompanied them through the whole visit.
On Oct. 16, A spectacular performance raised the curtain of the celebration event, and Hou Zi-xin, former chancellor of NKU, Yang Ke-xin, deputy secretary of CPC committee in NKU and vice-chancellor of NKU, etc. were present and watched the performance in which the NKU Choir sang a song especially for Ms. Li Li and Ms. Liu Zhuo. After the show, Ms Li Li also kindly invited the outstanding choir to visit LA sometime and give a performance.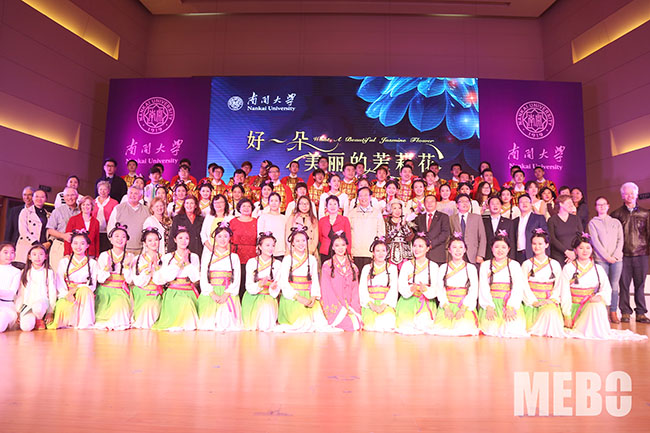 On Oct. 17, Wei Da-peng, Secretary of CPC committee in NKU, specially met with Ms. Li Li, and directors of NKU School Office, Development Office and Alumni Affairs Office also attended the meeting, in which potential collaboration and cooperation between MEBO International and Nankai University Hospital in areas such as life science and medical research as well as Sino-American student exchange were communicated. Wei Da-peng said National Rongxiang Xu Foundation and MEBO International are dedicated to the development and promotion of regenerative medicine, which is consistent with the goal of NKU in advancing life sciences and pharmaceutical research. We, therefore, hope that more cooperation could be achieved in the future to promote the translation of research into practice. In addition, Nankai University Hospital and several teaching hospitals have excellent Burn and Plastic Surgery Department which could provide platforms for the collaboration between NKU and MEBO International. Ms. Li Li showed her appreciation for the hospitality and congratulated NKU on the 97th anniversary. She said that making TCM go global is our common wish and expressed her hope to promote and further develop the regenerative life science and its practice by collaborating with NKU which has strong research power in life science and medicine to benefit more people in the world. Mr. Wei agreed with Ms. Li Li and showed his appreciation on the efforts that MEBO International has made to promote TCM to the world.
After the meeting, Ms. Li Li and other guests visited NKU School of Life Sciences that has undertaken a lot of state-level key research projects. Professor Xu Zeng-lu exchanged ideas and discussed with the Dean of the School, Dr. Bu Wen-jun, and Professor Kong De-ling from Key Laboratory of Bioactive Materials on the endogenous regenerative restoration and healing of wounds. Both sides showed strong interests in further collaboration in the areas of regenerative medicine.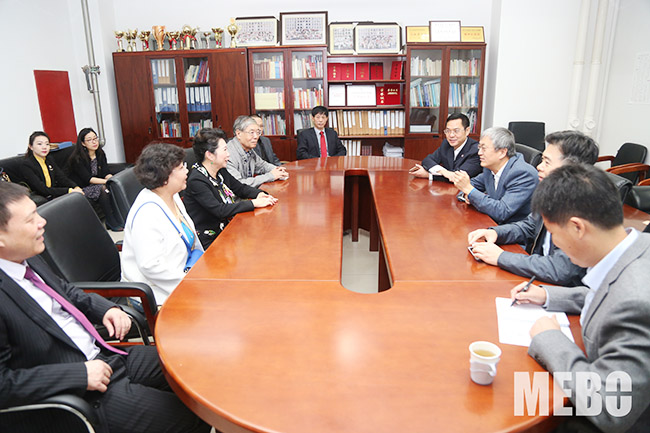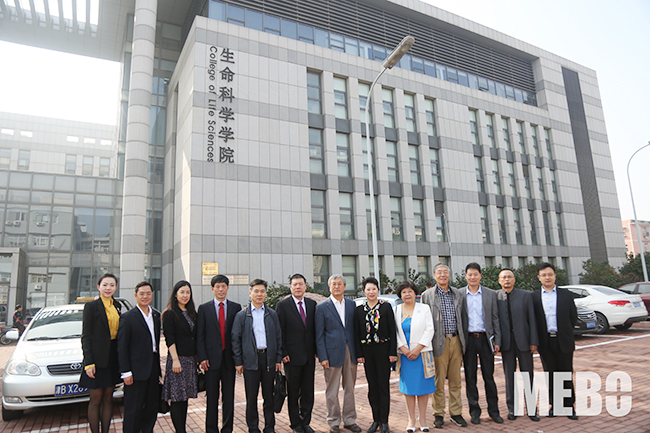 This visit laid a good foundation for the further collaboration between MEBO International and NKU. Both sides want to establish strategic collaboration and partnership in a wider range of fields through the integration of superior resources, facilitating the better development of the two parties.