--Trip to New York in golden autumn (1)
President of MEBO International Group, Mr. Kevin Xu, attended the 12th and Final CGI annual meeting upon invitation in late September, 2016 in Manhattan, New York.
Mr. Xu had met with Bill and Hillary Clinton on a birthday party held specially for him in an event in Nevada, just before the Chinese Mid-Autumn Festival. Mr. Xu and Mr. Bill Clinton had a very pleasant talk and introduced his trip to Italy visiting the affected people in earthquake zone sponsored by Xu Rongxiang National Foundation. Mr. Bill Clinton also signed an autograph for Mr. Xu on his birthday card.

Bill Clinton signed an autograph on Mr. Xu¡¯s birthday card
On September 19-21, the CGI annual meeting was held in Sheraton hotel in New York¡¯s Times Square. Mr. Kevin Xu, as a member of CGI committee and young mentor of CGI pioneer forum, attended various events in the meeting, especially the seminar of pioneer forum which will still be kept even after the termination of CGI annual meeting.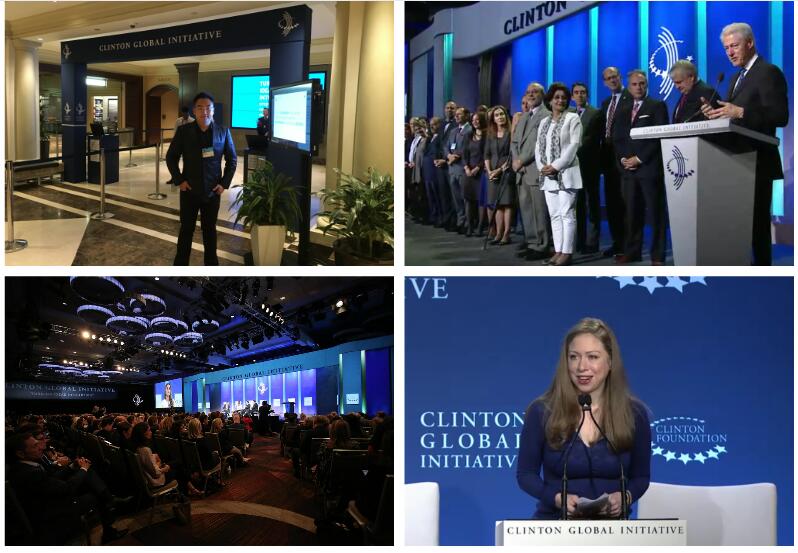 Pictures of 2016 CGI Annual Meeting
CGI pioneer forum is established by Chelsea Clinton during the 11th CGI annual meeting, aiming at training the future young leaders in the world. Mr. Xu, as one of the first young mentors, conducted trainings on regenerative therapy to all youth representatives during the CGIU pioneer forum in April this year and provided guidance to a Ph. D student of CIT as a mentor in the past year. In addition, he is enthusiastic about enhancing the resources for science and engineering education in developing countries, for which he established an advisory committee consisting of professors from CIT and famous young entrepreneurs and successfully raised a fund. By doing so, Mr. Kevin Xu, in behalf of MEBO International, is actively making a contribution to cultivating the future leaders for the world as well as helping to promote international communication.